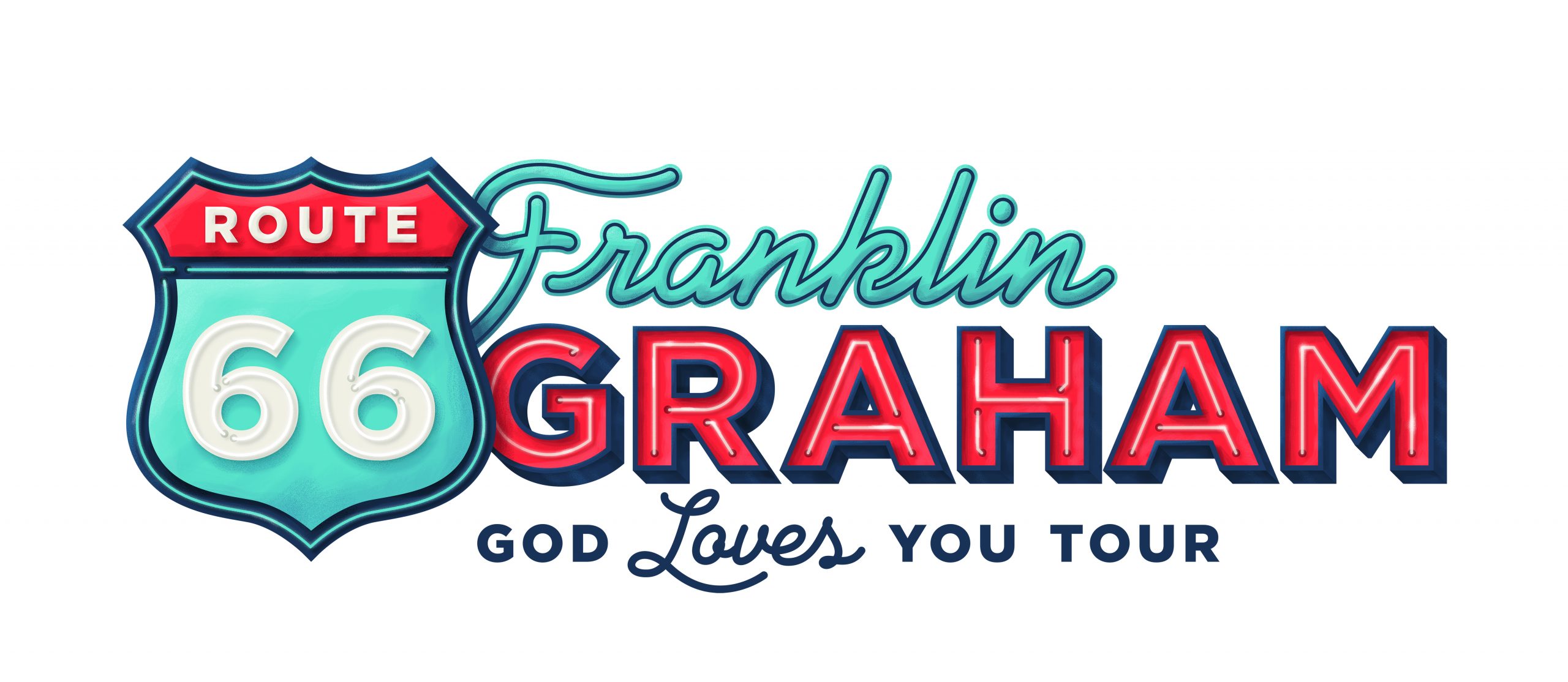 God is using people like you to transform lives—and entire communities—with the Gospel through the God Loves You Tour.
From September 19–October 2, Franklin Graham will embark on an eight-stop God Loves You Tour along Route 66. One-night prayer and evangelism events are scheduled to take place in Chicagoland/Joliet, Illinois; St. Louis and Springfield, Missouri; Oklahoma City, Oklahoma; Amarillo, Texas; Albuquerque, New Mexico; Flagstaff, Arizona; and San Bernardino, California.
Franklin Graham will share the Good News of Jesus Christ at each stop, calling the lost into a life-changing relationship with Christ—and encouraging Christians to boldly live out their faith. The free tour will include live music.
"The most critical thing you can do is pray, pray, pray. The intercession of God's people is crucial if we are to see a return to the Biblical faith of our fathers, the faith that has guided and sustained our country for so long."
Franklin Graham