Live Events
As a part of our Festivals and Celebrations, KidzFest, is an evangelistic program geared specifically for children that was done in conjunction with the local event. The Greatest Journey comes to life on stage. The Greatest Journey is a Bible study for children that follows the adventures of two main characters, Jacob and Jordan. We also participate with the Billy Graham Library (Charlotte) throughout the year for Children's events
Stories From Past Live Events
---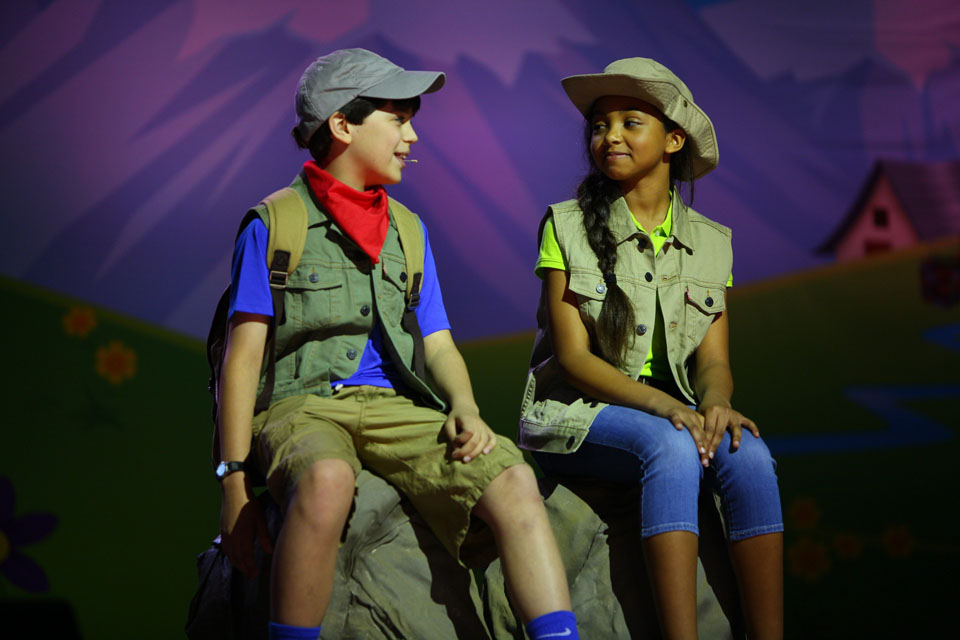 The Greatest Journey LIVE in Clinton, MS
The weekend weather forecast for Clinton, Miss., predicted a gloomy outcome, but things outside shaped up Saturday morning to provide a sunny backdrop perfect for outdoor fun.
But the real fun happened indoors at KidzFest, an evangelistic program geared specifically for children that was done in conjunction with the Central Mississippi Will Graham Celebration. More than 1,500 people gathered for KidzFest inside A.E. Wood Coliseum on the campus of Mississippi College, the site of the Celebration.
---
The Greatest Journey @ the Billy Graham Library
Part of the Billy Graham Library parking lot morphed into a jungle-themed fun zone Tuesday, all to give parents and church leaders a sneak peek at what their children can experience through The Greatest Journey, BGEA's new Bible study series for kids ages 6-10.
Safari hats and coloring pages were aplenty, but it wasn't just arts and crafts for the nearly 200 attendees.