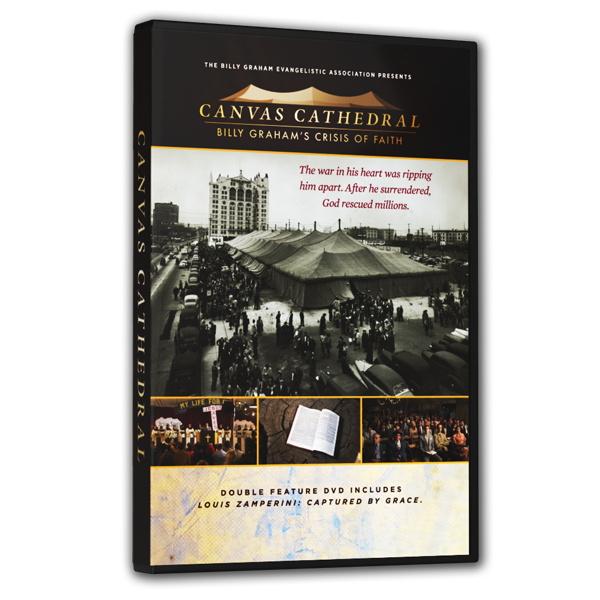 DOUBLE FEATURE DVD
The film "Unbroken: Path to Redemption" is inspired by Louis Zamperini's life. This double feature DVD includes Zamperini's complete life story. In the "Canvas Cathedral" program, Will Graham investigates Billy Graham's crisis of faith just before the 1949 events that inspired the film.
As a special thank you for your gift, we'll send you the DVD, "Canvas Cathedral".
This free gift offer is for U.S. residents only. While supplies last. Please allow 4-6 weeks for delivery.