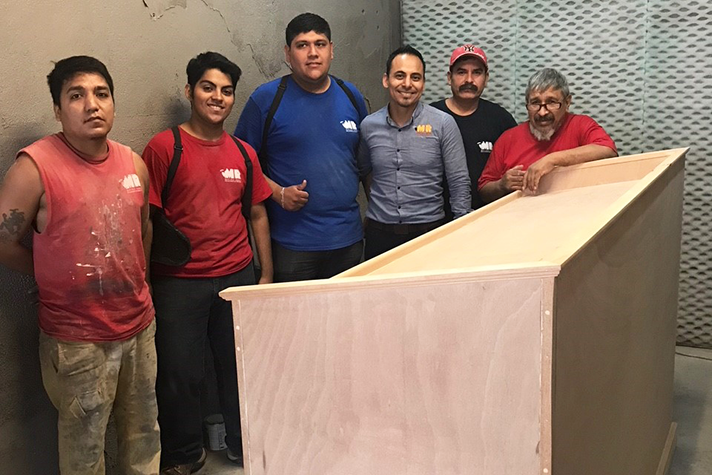 Just a few months ago, Luis Martinez didn't know how he was going to pay his workers. As owner of MR Kitchens and Closets, a construction company in Monterrey, Mexico, Luis' team had one project left to finish with no others in sight.
Luis started praying. He had a wife and two children at home with one on the way. He had employees who needed work. Something had to come through.
Or Someone, as he sees it.
As the final project wrapped up, Luis was contacted about building a pulpit for this weekend's Festival de Esperanza (or Festival of Hope) with Franklin Graham, to be held in Monterrey. Speaking in Spanish, Luis said he was "emocional"—excited and happy—about the prospect of being part of this Christ-centered event. He felt it would be a blessing to contribute to the three-day Festival, and that God just may bless him back.
>> Read more: Hope for 'a New Beginning' as Mexico Festival Approaches
Luis quickly offered a quote—basically the cost of materials—and got word that the project could move forward. Over the course of two weeks, five people on his team worked on the pulpit, made out of banak and okuma wood.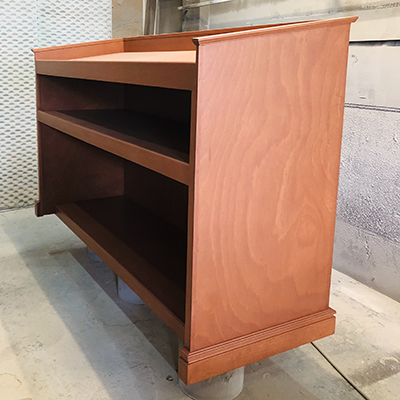 Since taking on the project, other jobs have started coming in, too. In the last week alone, Luis has secured seven contracts which will provide enough work for the remainder of the year.
For a solid three minutes, he spoke in Spanish about the power of prayer, ultimately summing it up this way: "God never forsakes us."
This weekend, as Franklin Graham and his interpreter speak from the stage at Arena Monterrey—built to hold over 17,000 people—that pulpit will be at the center as a sign of God's faithfulness, not only to Luis but to all who trust Him.
In the meantime, Luis said he is praying "that many people, especially those who don't know Christ, would come and accept [the Gospel]. And that people with great needs would come and be renewed in faith."
Just as he was.
Join Luis and others in praying for the Festival de Esperanza, happening Friday through Sunday in Monterrey, Mexico.