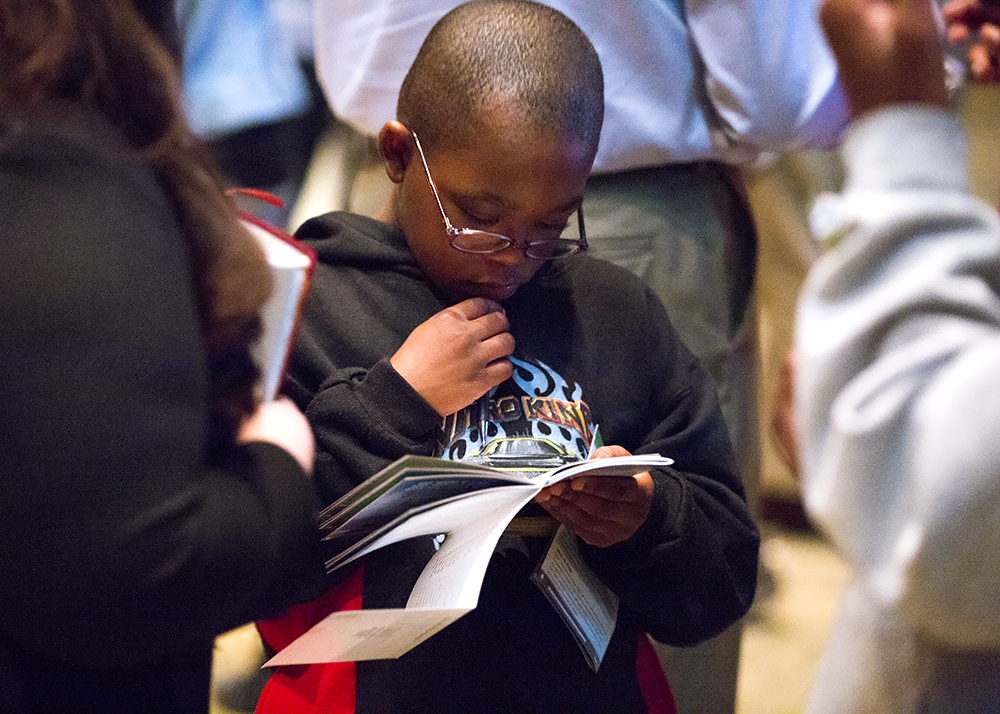 Richard Mancil felt the pounding in his chest that Will Graham talked about during the first night of the Wiregrass Area Celebration on Friday, and he couldn't stay in his seat.
Richard and his wife Brandie made their way down to the front of the Dothan Civic Center to rededicate their lives to Christ. He knelt in front of the stage and wiped his eyes.
Only moments before, Will Graham had extended an invitation for people in the nearly packed arena to come forward and make a decision for Jesus Christ. Friday marked day one of the three-day Will Graham Celebration in Dothan, Alabama and featured an appearance by Colton Dixon. The event continues on Saturday night with music by The Afters and Aaron Cole.
"If you feel like your heart is pounding out of your chest, that's the Holy Spirit knocking," Graham said.
"God can heal everything in your life. God can renew everything and make it even better," Graham continued. "You have nothing to lose. You've got everything to gain by giving your life to Christ."
For Richard, it was like Will Graham was talking directly to him even though he was one of 100 people who came forward to indicate a decision for Jesus Christ.
Life has been hard recently for Richard and his wife. They have been dealing with family issues and homelessness.
"I felt that pounding in my heart," Richard said. "It made me realize it was God talking to me. I came up and gave my life to Him again."
>>See photos from the first night of the Wiregrass Area Celebration
Nine-year-old Emily also felt the call, much to the excitement of her mother Dana Brown and grandmother Judie DelVecchio, who stood nearby with her siblings as she talked with a counselor about her decision. Judie bubbled over with enthusiasm. She remembered attending Billy Graham Crusades growing up in Chicago and was excited her family could come hear Will Graham's message on Friday in Dothan.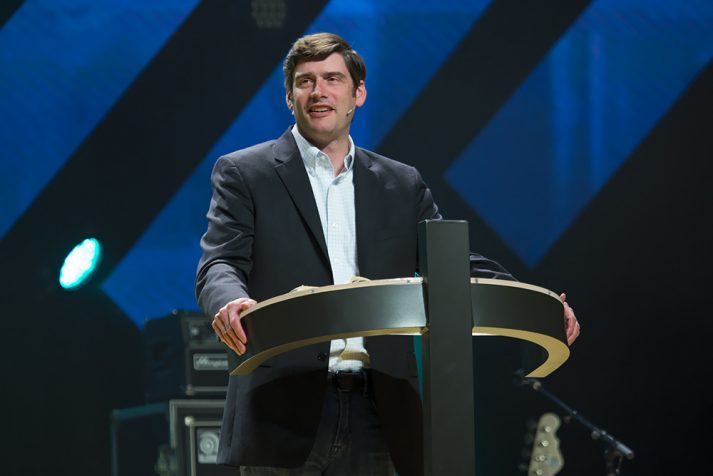 When Emily told her grandmother that she wanted to go forward at the invitation, Judie said she was overjoyed.
"I love the Lord," Emily said with a big smile after talking with a counselor.
Dana said this is the first time her daughter has professed her faith in Jesus Christ.
"(Emily) is coming to the Lord on her own and making a decision to walk with Him all the days of her life, I pray," Dana said. "But it's nothing I can do for her. She has to do it. Even though I guide her, she has to be the one to do it."
It's a decision we must all make, Will Graham said, and he encouraged attendees not to put it off for another day, particularly as life's hardships pile up.
"All that junk in life, we know He can conquer. Why? Because He conquered death," Will shared.
Richard smiled and his eyes shone after talking with a counselor about his decision. Life, he said, is going to be different. Friday night gave him and Brandie an opportunity to get back on track.
"Now I'm just trying to turn away from my sin and do everything right," he said. "With God it's possible."