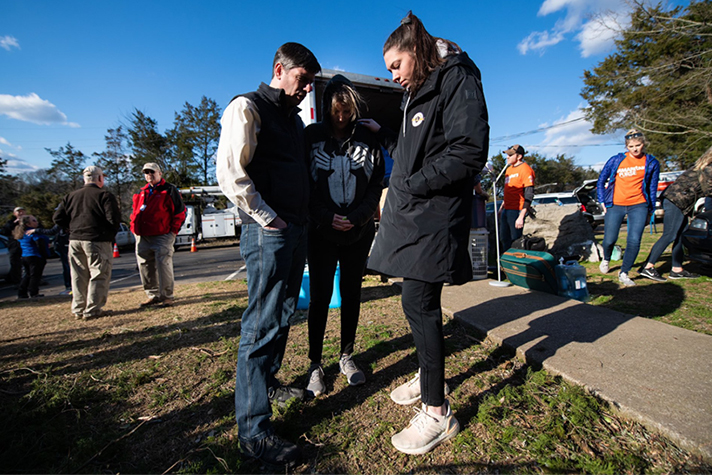 It had been a regular day for Will Graham's daughter, Christine Jane—better known as "C.J."—when she went to sleep Monday, March 2, in her Nashville dorm.
However, that night was far from normal.
At 12:45 a.m.—just hours before early morning weight training—the Lipscomb University soccer player and nursing student slept through tornado alarms until she was awakened by a friend.
Quickly, the university evacuated students to a basement where they waited out the storm. Ravaging a 145-mile stretch of Central Tennessee, the weather system spun off six tornadoes and killed 25 people. Dozens more were injured as their homes were leveled or destroyed.
C.J. Graham and her friends remained safe through the storm, but several faculty and students from her university lost their homes.
"Here's it like, 'Wow, this is 10 minutes down the road from me, and it's like watching the news and seeing that's my community that needs help,'" C.J. Graham said. "It's totally different than anything I've ever been through."
>> Your support can help share God's hope with Tennessee tornado survivors.
On Saturday, she met her dad, Will Graham, and uncle, Edward Graham, along with their family friend and musician Michael W. Smith, at a devastated apartment complex that was condemned following the storm. They served alongside Billy Graham Rapid Response Team and Samaritan's Purse volunteers to comfort discouraged residents and help put their belongings in moving trucks.
"Here, I have the opportunity to invest in other people's lives. I can actually witness and be a testimony to those who have absolutely nothing and help them find everything," she said. "I have the opportunity to be a light when it's dark for someone else. Maybe I can use some of my stories from my past that may not directly involve the storm, but maybe they're going through a hard time at school, having a hard time with just their image, there's so many different things I can relate on."
Nearly the whole time, C.J. Graham was just a step behind her father, quickly offering to help. For years, she's watched her dad share the Gospel during evangelistic events called Celebrations, so this was a special moment of hands-on ministry for them to share.
On Sunday, she again returned to help her tornado-ravaged community. This time, she served as a Samaritan's Purse volunteer, bringing several friends from her soccer team.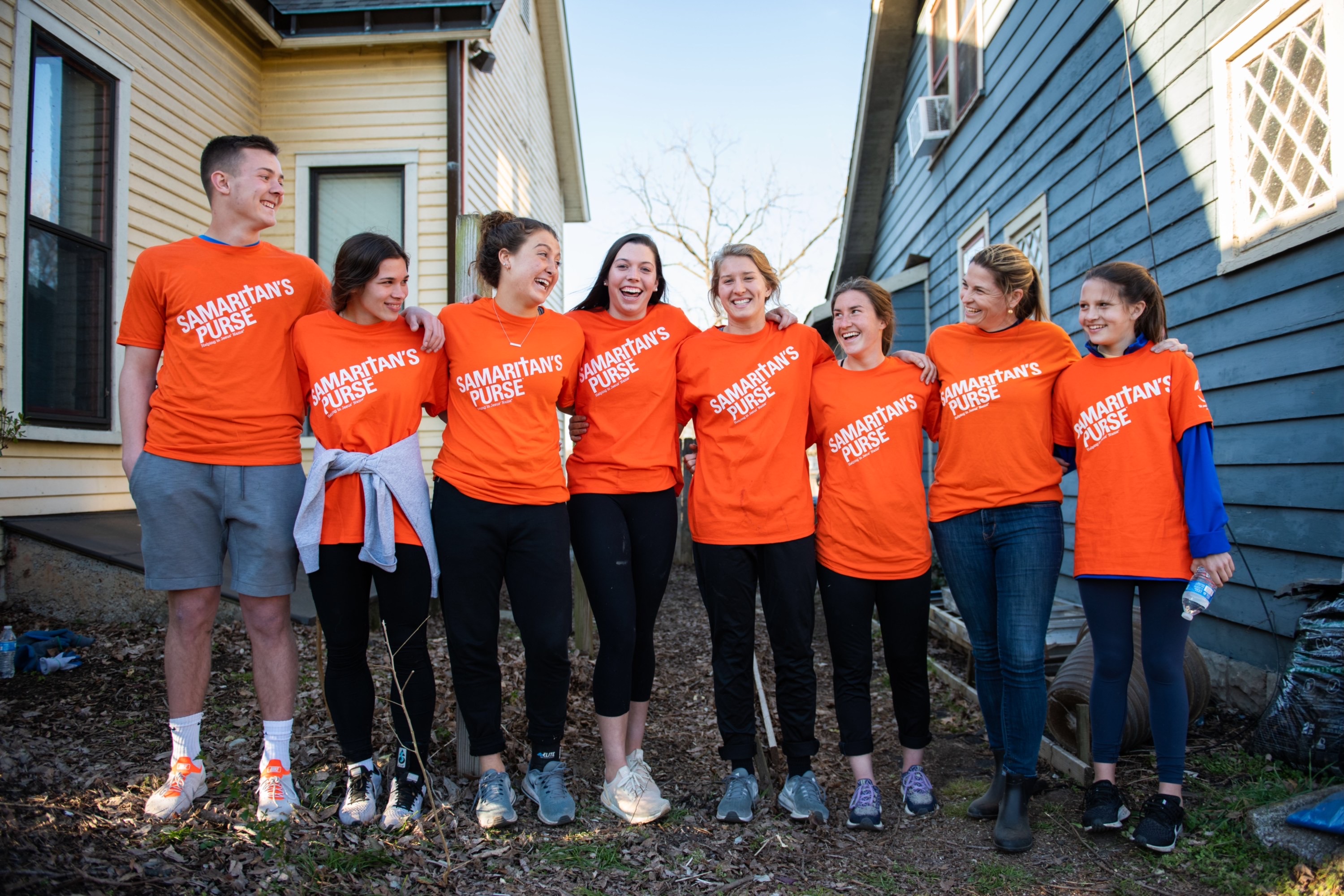 "During school I've always been taught the ways of Jesus and so here, I have a way to implement that. It's really scary … I'm scared a lot. I don't want to say the wrong thing to the wrong person and then have them not see the Lord through this," she said. "So, my heart is for these people because they are suffering. When I see people suffering, it really disheartens me to see their pain.
"I decided to help them and show that there is a purpose to their pain—and by finding the purpose to your pain, you'll be at peace," C.J. continued. "And the purpose is to bring God glory, and even though it's hard and you may not see it for a while, there is a purpose to it. Maybe it's just for one person to come to know the Lord—it would be worth it."
Over the past few days, crisis-trained Billy Graham chaplains have been working alongside Samaritan's Purse volunteers to emotionally and spiritually help tornado survivors. They have seen several people across three Tennessee towns come to know the Lord in the storm's aftermath.
>> Read stories about Nashville homeowners turning to Christ.
And even though C.J. Graham was serving as a Samaritan's Purse volunteer, her desire was ultimately the same as the chaplains'—for people to know God.
"Not only are we working with the homeowner with his physical needs, but we are also loving on him and showing him the love of Jesus," she said.
Over Christmas break, the 18-year-old went and saw destruction in the Bahamas months after Hurricane Dorian hit, but this has affected her differently.
"My heart has always been to help people and I've [gotten] to witness that a lot, especially traveling with my grandfather [Franklin Graham] and even my father [Will Graham]," C.J. explained. "But I felt like I've always been in the shadows behind them and so today especially, I've been able to be on the front lines."