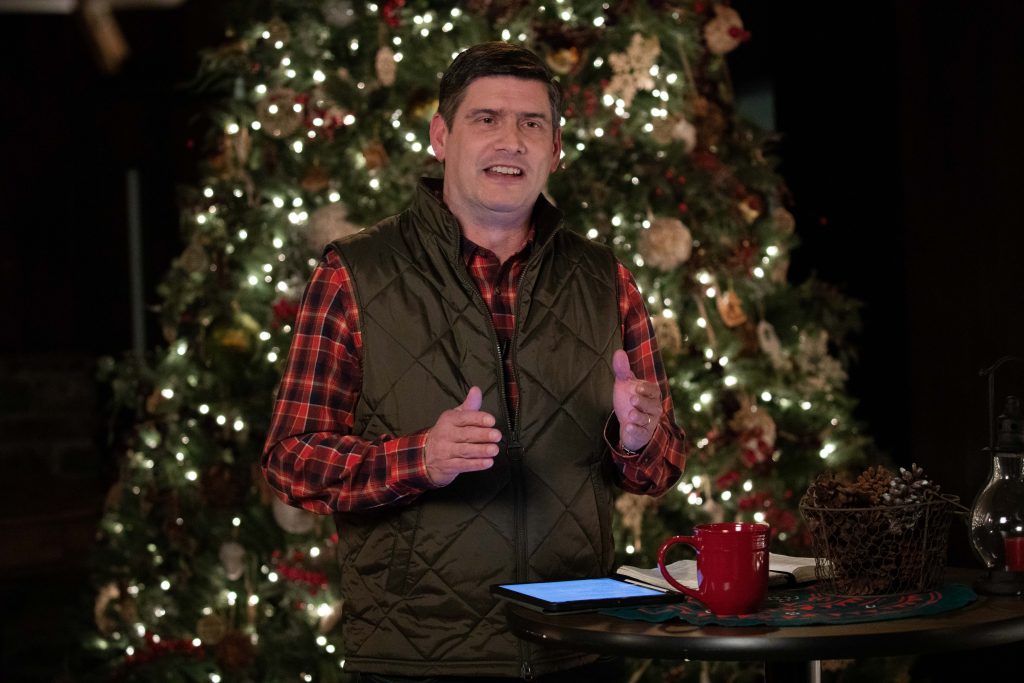 A new word.
"Fear" is how many have lived out these last 10 months of the pandemic. But that doesn't have to be how we end 2020.
In a Christmas message on December 20, Will Graham talked about how to begin 2021 instead.
>> Share a replay of this Christmas special with those you know who need real, lasting hope this year.
The online Celebration, Christmas with Will Graham, was broadcast from the Billy Graham Training Center at The Cove in Asheville, North Carolina.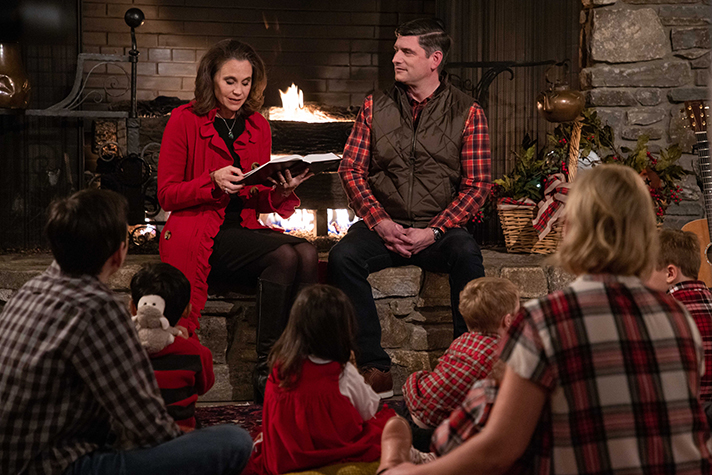 Soft Christmas lights, a cozy fire and nativity offered a pleasant contrast to how much of the year has felt. Ministry partner Mark Christian, accompanied by a violinist, drummer and pianist, led a peaceful time of worship.
Kendra Graham, wife of Will Graham, shared the true meaning of Christmas. Clutching stuffed lambs, children listened intently to the story of Jesus' birth found in the Book of Luke.
More than 89,000 people from 45 countries watched, hearing how God sent His Son to earth. Of those, hundreds indicated they'd made decisions to follow Christ.
In his message, Will Graham talked briefly about the heaviness hanging over many in 2020. The fear of catching COVID-19, dying from it, losing a job, money worries.
Being fearful doesn't sound very different than the first Christmas, he pointed out. Mary and Joseph had the same emotional response after learning they'd be parents to Jesus, Savior of the world.
Mary, a virgin, was scared when angels told her she was carrying a baby. Not just an infant, but the Son of God. What would her fiancé, Joseph, think? What would her family, her friends, her community say?
"Do not be afraid," the angels said.
We, too, may be worried about the chaos playing out in today's world. But there is a way to put our minds at ease, Graham shared.
"Jesus came to rescue you. To take away that fear that's been robbing you this Christmas.
"Jesus was born so that He could die for you and me. That's why He came, to rescue us from the sin and fear that consume us."
Though Jesus was conceived by the Holy Spirit, Mary and Joseph worried others would judge them. Yet, they submitted themselves to the Lord and trusted Him.
The same thing we need to do in 2020, or any year.
"My friends, when you believe in God and then act on that promise, we call that faith," Graham explained. "Don't allow fear to rob you but surrender it to the Lord like Joseph did, like Mary did."
Even though we like to think we can handle everything life throws at us, we all need help.
"We do everything we can to protect our little kingdom," Graham continued. "We like to be our own ruler. We don't want to submit to God. … He loves you, He loves me. That's why [Jesus] came."
After sharing the Gospel, Graham invited people to go online and let him know if they needed more answers; if they weren't clear about the gift God sent us in Jesus Christ.
"If you have a question, great," Graham said. "You're honest. I'm glad."
How and why God chose to send Jesus to the world is unique—like 2020 has been. Perhaps a time to try a new approach to life.
"You can have a new start right now, a fresh start," Graham said. "If there's one word that can represent 2020, it's 'peace.'"
Are you searching for peace? Find peace with God—start here.