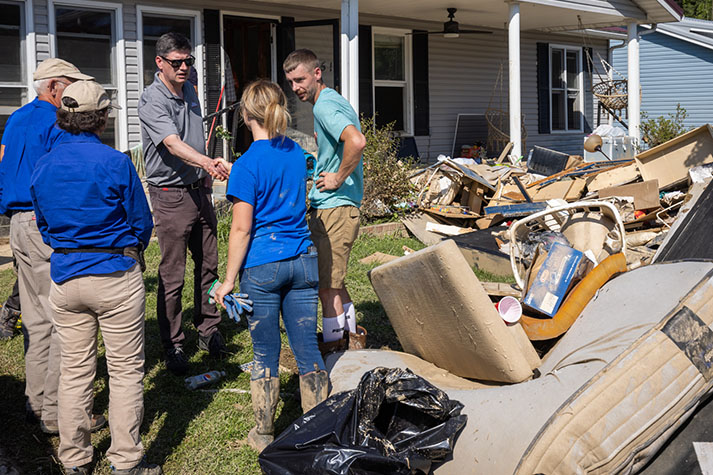 On August 3, Will Graham visited eastern Kentucky, where the Billy Graham Rapid Response Team (BG-RRT) is serving after at least 39 people died from the floodwaters in late July.
Will Graham, vice president and associate evangelist with the Billy Graham Evangelistic Association, joined his brother Edward, vice president of operations at Samaritan's Purse, a ministry that's organizing volunteers to help clean up flooded properties.
They spent the day ministering to homeowners in both Breathitt and Floyd counties, where almost a foot of rain pummeled the region on July 28. They also dropped by local churches to support pastors during this difficult time.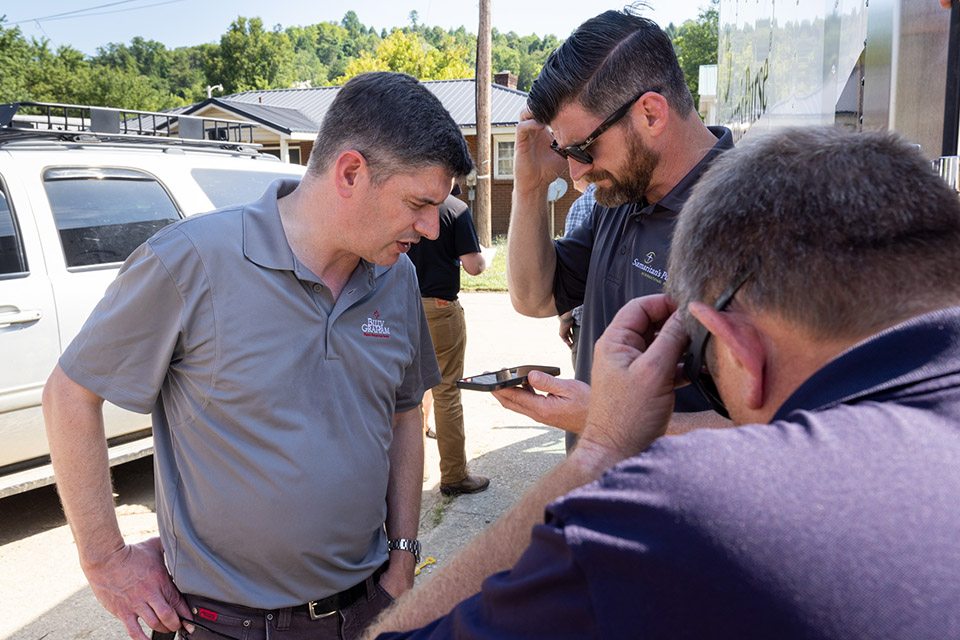 The group surveyed damaged areas and met with residents, including some who have lost both property and loved ones in the flood. Hundreds of homes were damaged and thousands of people are now displaced.
"You're in good hands," Will Graham reminded homeowners as he prayed with them. "The Lord's hands."
Billy Graham chaplains have been serving in the region, checking on homeowners and offering prayer and a listening ear. Samaritan's Purse volunteers are also at work, helping homeowners clear out their homes.
Representatives of both organizations seek opportunities to share the life-changing message of the Gospel of the Lord Jesus Christ with those who are hurting.
"I can't imagine what you all have gone through. We're praying for you," Edward Graham said. "I'm so sorry for your loss. We're here, so please let us know if we can help."
Early last year, Billy Graham chaplains and Samaritan's Purse deployed to the region due to flooding. This was followed by a long-term rebuild effort that just recently concluded.
"Everywhere we go there are people hurting. We want to come along and meet people's needs," said Luther Harrison, vice president of the BG-RRT and North American Ministries with Samaritan's Purse. "This is heartbreaking to see. We were here before. We just left two weeks ago and now to see that it's worse. This is a Christian commitment."
BG-RRT and Samaritan's Purse are also responding to flooding in St. Louis County, Missouri, where historic rainfall damaged hundreds of homes.
Please pray for the many hurting families who have experienced so much loss and for Billy Graham chaplains as they minister.