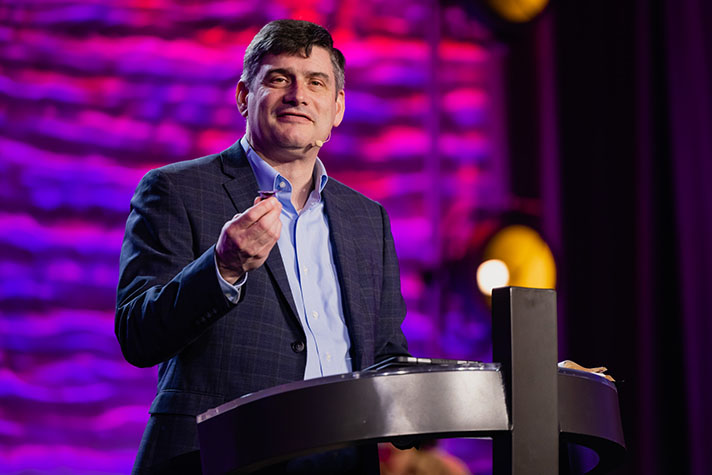 Sunday morning, Will Graham spoke on the need for evangelism and signs of revival as he led the final session of the Sharing Hope in Jesus' Name Conference.
"The end times, I believe, are right on the horizon," Graham said. "But we also know at the end of time, there's going to be a great revival. … We're starting to see revival break out. You're seeing it across different college campuses.
"Young people are on fire for God's Word. And that's all it is: prayer, confessing of sin, and reading of Scripture," he said.
Sophomore Jessalyne Taylor recently experienced revival at Portland Bible College in Portland, Oregon. She missed a week at her school to attend the Sharing Hope in Jesus' Name Conference.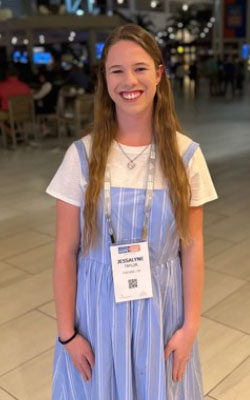 At 18, she's one of the youngest Billy Graham Rapid Response Team (BG-RRT) chaplains, but she's already faced some challenging moments in her life. Taylor and her family were involved in a shooting in Portland, Oregon, in May 2022.
As Taylor was exiting a mall with her family—visiting her from Alberta, Canada—gunshots rang out from a nearby black car. "[They] shot towards us three times," she recalled.
Taylor and her family ran back inside to take cover and while no one was injured, the trauma of the event left its mark.
"After the shooting, it was really hard," she said. "I didn't understand why it happened to me. [But] I knew it was for a reason. … God works all things for good in the end."
Her parents, who had received chaplain training from the BG-RRT, sat down with Taylor and her siblings to help them process their emotions. That allowed Taylor to see "the importance of being able to be open, being free to talk about everything. … It was a safe place. It's exactly how we as chaplains are supposed to be."
At this week's conference, Taylor further saw how God can use tough situations to help others. She said the additional trainings she attended helped her gain confidence in sharing her faith in Jesus Christ with others.
"I'm ready to go back to school and minister to others. My generation is so broken, so hurting. We just need to be ready and go out and minister and preach the Gospel," Taylor said. "It has been an honor to partner alongside BGEA and be a chaplain in both the USA and Canada. I can't wait to deploy and see many come to know Jesus!"