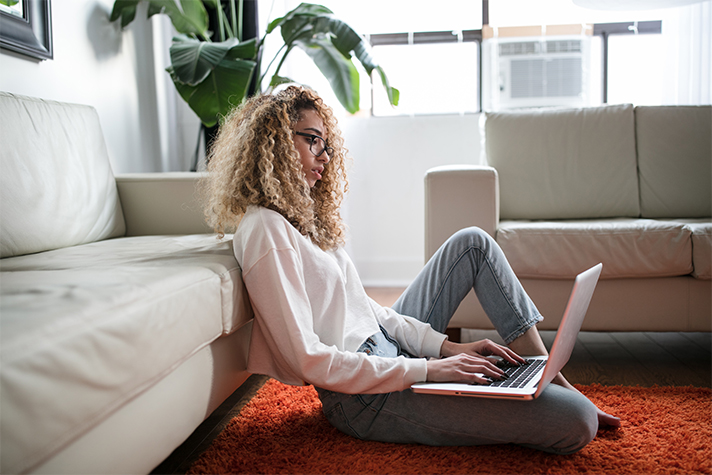 With the world turned upside down due to the COVID-19 outbreak, it may be difficult to make any plans or even picture life months from now. As fewer businesses remain open and the virus spreads, each day may seem more uncertain while your calendar becomes increasingly empty.
You've probably already canceled or postponed an upcoming event, started watching church online and may be working remotely. There are no more parties, dream vacations or large weddings in the foreseeable future. And if you're finding yourself unemployed or more susceptible health wise, it's especially disheartening.
Billy Graham once said, "Planning and worrying are two different things. When we worry, we are not trusting God for our futures, but the Bible does teach the importance of preparation. … Only God knows the future; no matter how hard we try, even our best efforts will only be guesses. But this ought to encourage you—because if God knows the future, then you can trust your future into His hands! Wouldn't it be better to face the future with Him than without Him?"
As much as our world has shifted during the last few weeks, nothing has changed when it comes to God's promises. No man could've planned for the coronavirus, but God's Word still stands. He remains sovereign.
So, what should we do when plans don't go our way? How can we surrender control to God? A good start may be by reflecting on His Word and praying Scripture. You may consider picking a few Bible verses to memorize weekly, or reading five Psalms and one Proverbs daily—one of Billy Graham's devotional routines.
No matter what, take heart in these 12 promises straight from God's Word, the Bible:
Everlasting life

"Most assuredly, I say to you, he who believes in Me has everlasting life." —John 6:47

Mercy 

"For You, Lord, are good, and ready to forgive, And abundant in mercy to all those who call upon You." —Psalm 86:5

Love


"I love those who love me, And those who seek me diligently will find me." —Proverbs 8:17

Joy


"Now may the God of hope fill you with all joy and peace in believing, that you may abound in hope by the power of the Holy Spirit." —Romans 15:13

Peace

"You will keep him in perfect peace, Whose mind is stayed on You, because he trusts in You." —Isaiah 26:3

Fellowship

"Fear not, for I am with you; Be not dismayed, for I am your God. I will strengthen you; Yes, I will help you, I will uphold you with My righteous right hand." —Isaiah 41:10

Endurance

"Therefore we also, since we are surrounded by so great a cloud of witnesses, let us lay aside every weight, and the sin which so easily ensnares us, and let us run with endurance the race that is set before us." —Hebrews 12:1

Companionship

"Let your conduct be without covetousness; be content with such things as you have. For He Himself has said, 'I will never leave you nor forsake you.'" —Hebrews 13:5

Kindness

"For the mountains shall depart And the hills be removed, But My kindness shall not depart from you, Nor shall My covenant of peace be removed,' Says the Lord, who has mercy on you." —Isaiah 54:10

Courage

"Wait on the Lord; Be of good courage, And He shall strengthen your heart; Wait, I say, on the Lord!" —Psalm 27:14

Help

"I will lift my eyes unto the hills—From whence comes my help? My help comes from the Lord, Who made heaven and earth." —Psalm 121:1-2

Restoration

"And God will wipe away every tear from their eyes; there shall be no more death, nor sorrow, nor crying. There shall be no more pain, for the former things have passed away." —Revelation 21:4