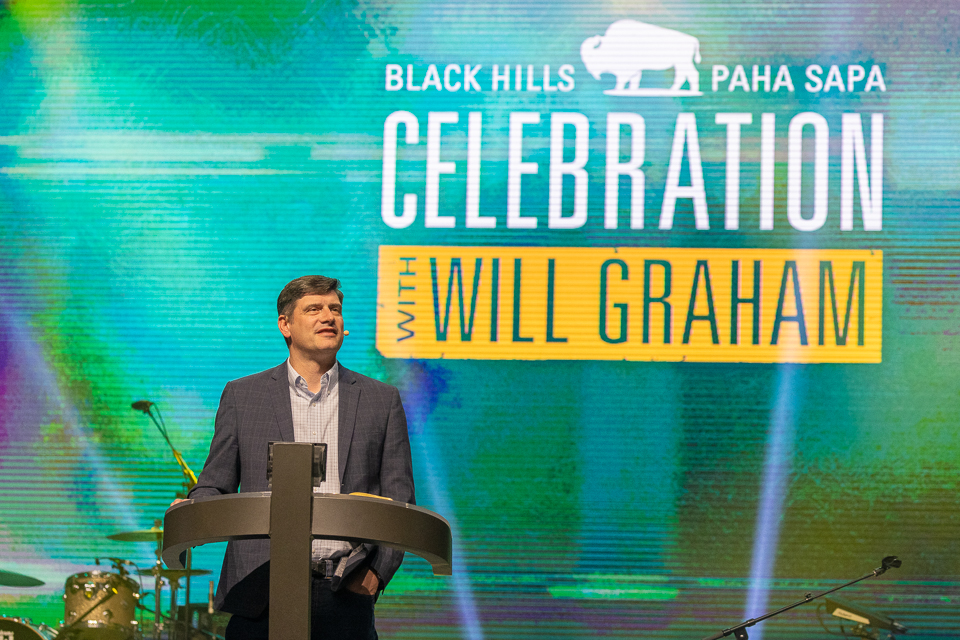 Friday morning in Custer State Park, South Dakota, a herd of 1,300 bison appeared on the horizon, herded by nearly 60 cowboys, cowgirls and other riders for the annual Buffalo Roundup.
With the sound of rolling thunder, they ran down the hill to be safely corralled for this event that draws thousands each year.
By evening, in nearby Rapid City, Will Graham appealed to the community to run toward Christ and come into the fold of believers as children of God.
>>See photos from the event and scenery from the Black Hills
"You're good ol' Americans," he told the crowd. "You're proud of your country. You're proud of your state. Those are wonderful things. You love your freedom."
But sometimes, that love of freedom can keep people from God, he said.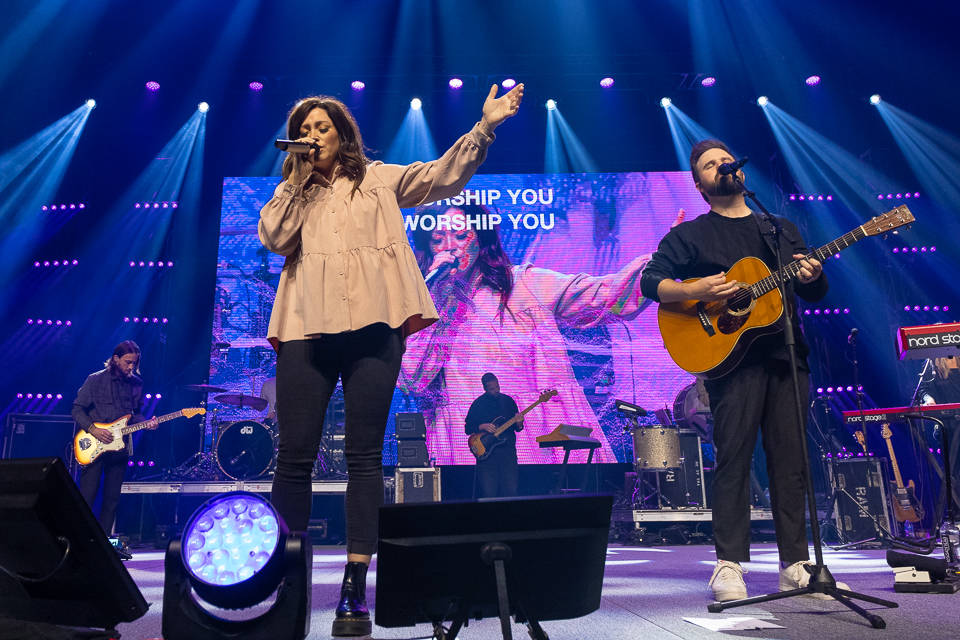 Rapid City, known as the "Gateway to the Black Hills," is a beautiful part of the country with a vast landscape where the sky seems larger than normal. Atop one of the many hills, you can see for miles.
In life, the path isn't always so clear.
Will Graham quoted a passage from Psalm 107 when the Israelites were wandering aimlessly in the wilderness.
"Some wandered in desert wastes, finding no way to a city to dwell in; hungry and thirsty, their soul fainted within them. Then they cried to the Lord in their trouble, and he delivered them from their distress. … For he satisfies the longing soul, and the hungry soul he fills with good things." —Psalm 107:4-6, 9
"Have you ever searched for something and you couldn't find it?" Will Graham asked the crowd.
He told the story of a trip to California when he was packing his suitcase and couldn't find his TSA lock. As frustrating as it was, it was minor compared to what we risk in life, searching in all the wrong places for fulfillment or working hard toward something that never satisfies.
"You may be really busy, but you have no direction in life," Will Graham said. "You say, 'There has to be more to life than this.'"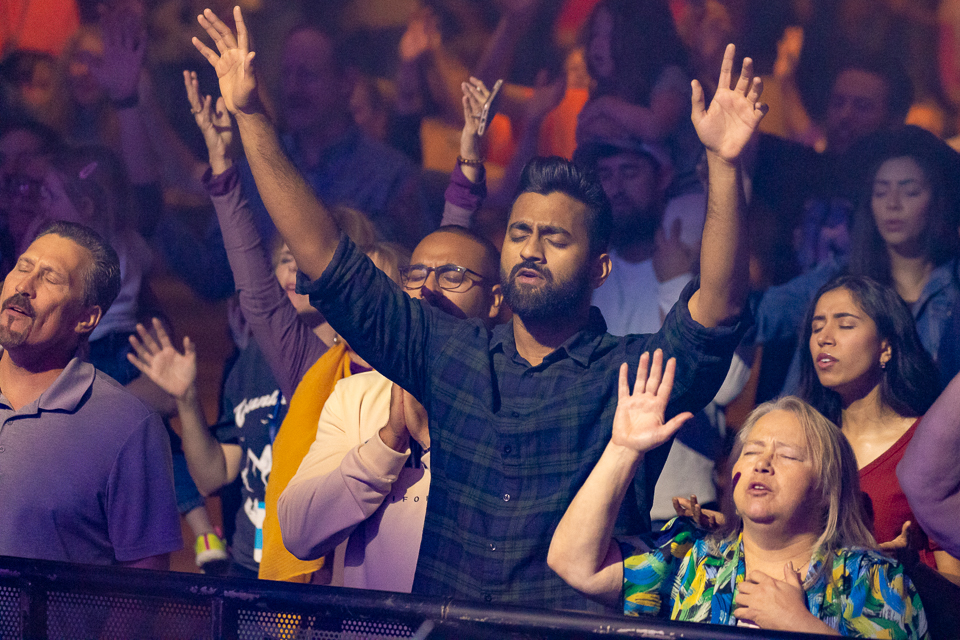 To all those in the crowd and watching online who weren't sure where they're headed, Will Graham shared a clear Gospel message centered around a God who guides and restores.
Misty Grimsley heard it loud and clear.
After years of addiction, Grimsley lives in a restoration home in Rapid City. With tears in her eyes, the mother of five said she's lost her family and the trust of people she cares about.
She committed her life to Christ two years ago, but said, "There was an element missing. I hadn't given up my control."
She originally came to Friday's event for the worship but walked to the front when Will Graham invited people forward in a show of surrender to Christ. She came with Rachel, a staff member at the restoration home, to rededicate her life to Jesus.
"This is probably my first complete surrender," Grimsley said. "He has been faithful and pursued me. I just can't do it without Him."
A young, composed counselor, 15-year-old Annelise Carley, encouraged Grimsley with Scripture she'd memorized, reminding her that "with Jesus, you can overcome these things." Carley plans to follow up with Grimsley next week to see how she's doing.
"My future is absolutely unknown at the moment," Grimsley said, but added that she'll be OK because Jesus is with her.
And that's true freedom.