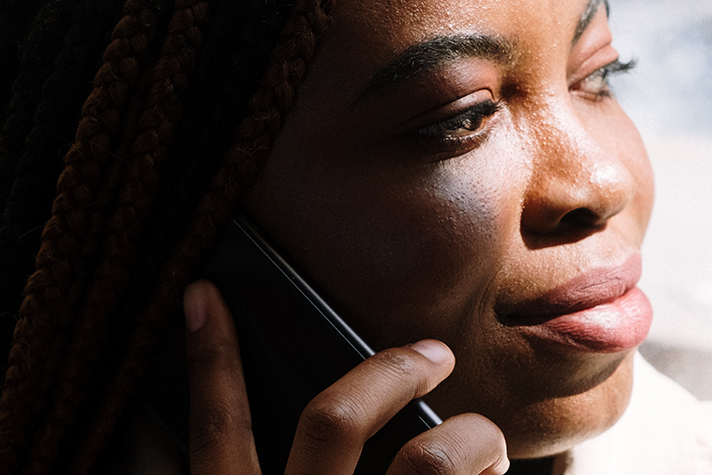 Volunteers from across the nation have stepped up to pray with callers on the Billy Graham Prayer Line, and many more are needed.
Since March, the 24/7 phone line has been open for people wanting prayer and encouragement in unsettled times. Many heard about it through national TV spots where Franklin Graham shares the Gospel and invites viewers to call in for prayer.
>> Find out more about volunteering from home for the prayer line.
While this ministry offers hope to people—some hurting, others just curious about Jesus—it also gives Christ followers an opportunity to serve God and share His love.
Read the following stories from callers, and pray about serving God through the prayer line.
Drug Addict Decides to Follow Christ
At 55 years old, Leslie* was addicted to drugs and knew they'd taken a toll on her. She saw a TV ad for the prayer line and a chance to get right with God—so she called in.
The volunteer walked Leslie through the "Steps to Peace with God" booklet, which explains how to be sure you're saved in Christ. Leslie prayed for forgiveness and surrendered her life and struggles to Him. Immediately she felt released from her burdens, believing that Christ had taken away her desire for drugs. The volunteer called Leslie "giddy" after making this decision.
Struggling Man Turns to God After Phone Conversation
Nick* was feeling totally overwhelmed with losing his job and family issues. When he couldn't handle the mental battle alone anymore, Nick called the prayer line.
Sharing from 2 Chronicles 20:17-19, the volunteer reminded him that God is always with him. Nick's heart was moved and he prayed to rededicate his life to Christ. Encouraged to talk with a fellow believer, Nick no longer felt detached and isolated from other Christians. He was joyful and appreciative for renewed hope to trust Christ with his family and career.
*Names changed for privacy.