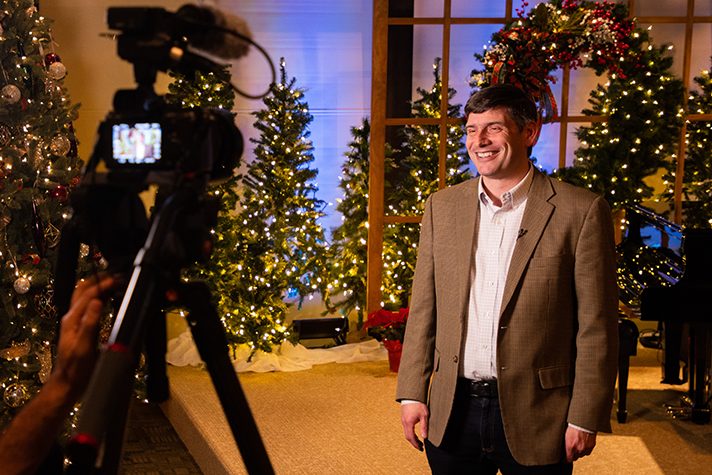 "'Behold, the virgin shall conceive and bear a son, and they shall call his name Immanuel' (which means, God with us)." —Matthew 1:23
In a year like 2020, Spanish-speaking believers need a little more to cling to than "Feliz Navidad."
So as Christmas nears, the Billy Graham Evangelistic Association (BGEA) and Samaritan's Purse sent them a more personalized message. On December 18-19, a free, online conference hosted by the sister organizations helped pastors and church leaders remember Christ came as Immanuel.
"Immanuel means 'God with us,'" explained Chris Swanson, director of Latin America Affairs for the BGEA. "In the midst of this distance that we have—physical distance, social distance and so on—God has never been distant." 
>>Watch a replay of the two-day Fidelidad Extrema conference. 
Since May, online Fidelidad Extrema (Extreme Faithfulness) conferences have given church leaders a support system amid a spiritually, emotionally and mentally taxing year. From the worshipful music to the Bible-based messages, these online events don't sugarcoat the challenges of 2020. Instead, they invite viewers to process their stress, explore their doubts and cling to God's promises.
And the response has been overwhelming.
Millions have tuned in from Mexico, Venezuela, Spain and even Saudi Arabia—where a group of Columbians watched from oil fields. Pastors have renewed their wedding vows. Missionaries have recommitted to God's call. Church leaders have rededicated their lives to Christ.
Even though Fidelidad Extrema conferences were designed for believers, hundreds of others have stumbled across the livestreams—and decided to put their faith and trust in Christ.
"That's one of the blessings that has come through the COVID-19 pandemic," said Will Graham, who greeted pastors during the December event. "It's been a real blessing to be able to use technology to minister to people, and we've seen a lot of lives changed that way."
The evangelist's sister Cissie Graham Lynch also participated in the weekend program, alongside Pastor José Luis Navajo, counselor Barbara Zeidan and a passionate lineup of worship leaders.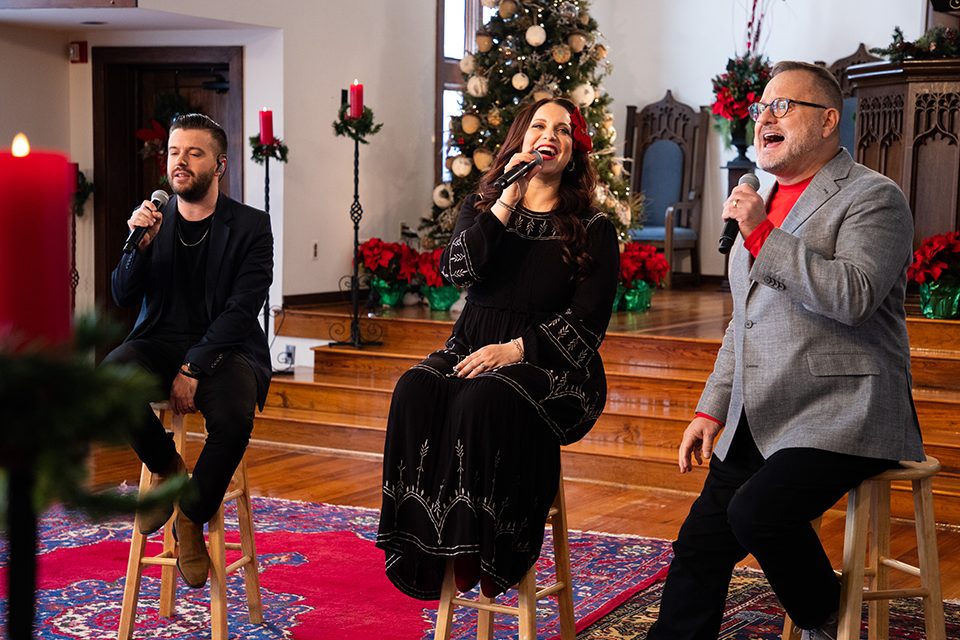 For the first time, this conference included real-life stories from pastors who demonstrated extreme faithfulness in 2020. And Swanson thinks that could be the most impactful part.
"There's nothing like hearing or seeing someone give a testimony, and you're sitting there going, 'Okay, I'm not the only one,'" Swanson said. "The personal testimonies probably carry more weight and power, in a sense, to encourage maybe even than a five-minute message from a well-renowned pastor."
Many of those involved in the Fidelidad Extrema program—from the award-winning musicians to those behind the camera—are currently facing deep loss and ongoing uncertainty.
"[Most of our staff] have dealt with loss because of COVID," said Gary Lundstrom, international vice president of BGEA and Samaritan's Purse. "It adds to the depth and the richness of where they speak from."
We pray that authenticity shines through the computer screens and cellphones of church leaders around the Spanish-speaking world—and reminds them of God's presence this Christmas season.
"We're one tool in God's toolbox that is being used along the way to encourage pastors and church leaders in their moment of need," said Lundstrom.
Look behind the scenes of the latest Fidelidad Extrema filming:
Invite Spanish speakers you know to watch a replay of the Fidelidad Extrema livestream on Facebook or online.