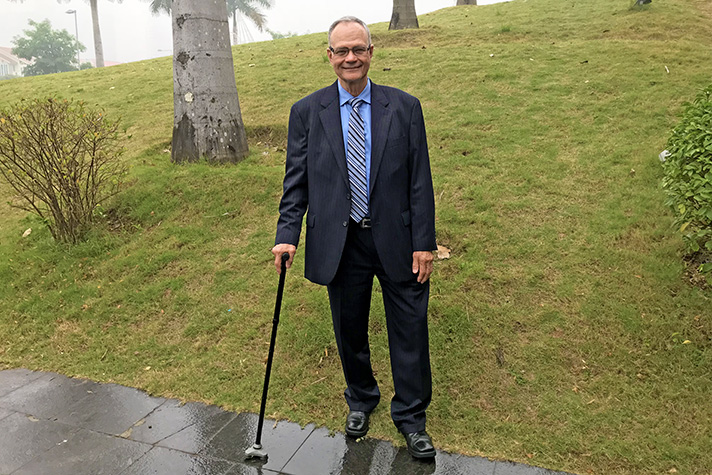 On Friday night, Ray Hyden couldn't stop crying. The Vietnam veteran was sitting stage left at an arena in northern Vietnam, watching a population once considered the enemy now make their way to the stage in droves nearly 48 years after Ray served in the Navy. They were pushing their way forward to invite Jesus into their lives, and Ray was overcome with emotion.
In February 1969, Ray joined the military looking for purpose. His mom died when he was 14, and life was falling apart. So, when he had a chance to "help people fighting for freedom," he signed up for war and shipped off to Vietnam. He was 19.
Ray got out of active duty in November 1970 after his dad died. He flew home to Texas where no one understood that just 24 hours earlier he'd been in the middle of a war. Sometimes he could hardly function.
Prepared to take his own life one night, Ray turned on the television to mask the sound of a gunshot and walked into the bedroom. From there, he heard a man's voice on the TV talking about how Jesus Christ could bring meaning to his life. Ray later found out it was Billy Graham.
While many Vietnam veterans have no desire to ever return to Vietnam, it's been on Ray's mind ever since he surrendered everything to Jesus that night in front of the TV. Why? He wants them to have the same thing he does—a living relationship with Christ, who gives hope and purpose where there previously was none.
Ray now serves as a pastor and hospice chaplain and has shared his story hundreds of times. He shared it with the Billy Graham Evangelistic Association (BGEA) several years ago, and this year, he was given a chance to join the BGEA team on a trip to Vietnam where Franklin Graham would be preaching the Gospel in Hanoi. It would be called the Love Hanoi Festival, and there'd never been anything like it in Vietnam. Ray didn't hesitate.
>> Read stories and see photos from the two-day Love Hanoi Festival: Friday and Saturday
On his flight to Hanoi, he noticed a young man—a flight attendant—who looked to be about 19.
"I thought, 'Years ago people your age were dying here,' and it just broke my heart."
He got a lump in his throat looking down at the city lights as the plane landed, thinking about how many thousands of deaths had occurred on Vietnamese soil over the course of a couple of decades.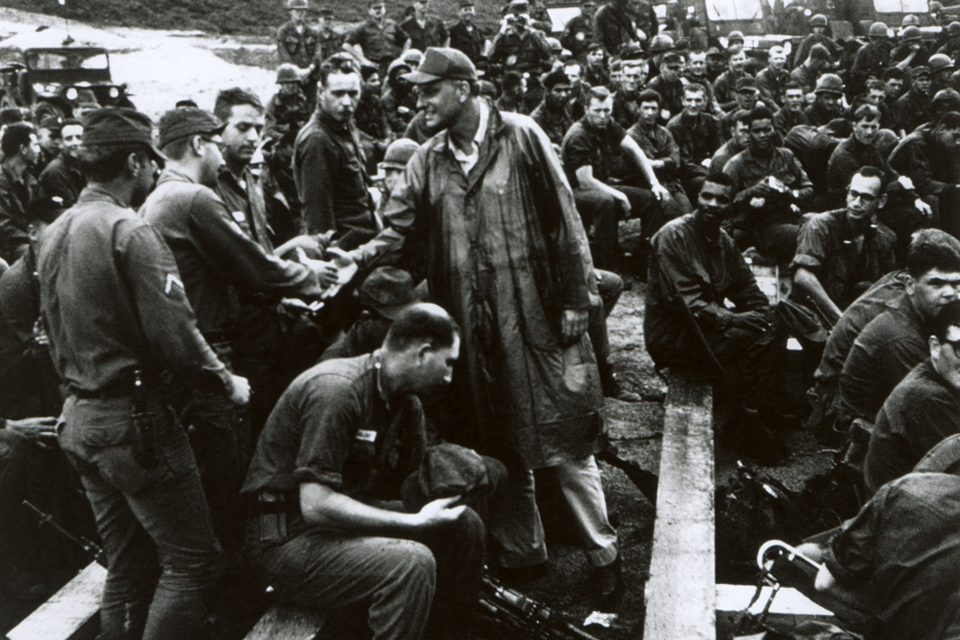 On Thursday morning, he joined BGEA staff and people from the local Festival team as they gathered to worship and pray over the upcoming event.
"I was in tears singing a minute ago," he said afterwards.
Wayne Bodie had never met Ray before, but the two found themselves swapping stories about Vietnam over the weekend.
Wayne served in the Army from 1969 to 1970 when he was in his early 20s. He was stationed in Saigon—now Ho Chi Minh City—where he worked in communications.
"It's not a place you chose to go, at least I didn't," he said. "Fortunately, I was spared having to be in battle."
Wayne never suffered post-traumatic stress disorder like so many who served in Vietnam, and for the past five years, he and his wife have been talking about returning to the country. Like Ray, when given the opportunity to go back for the Love Hanoi Festival, there was no question. Wayne was going. He left his home on the Florida panhandle last week and flew to Hanoi, eager to witness this "monumental" Festival.
One of the first things he noticed as he rode through the streets of northern Vietnam was how much more modernized the country has become since he was last there. Though still a developing nation, there are many more skyscrapers and economic advancements than 40 years ago.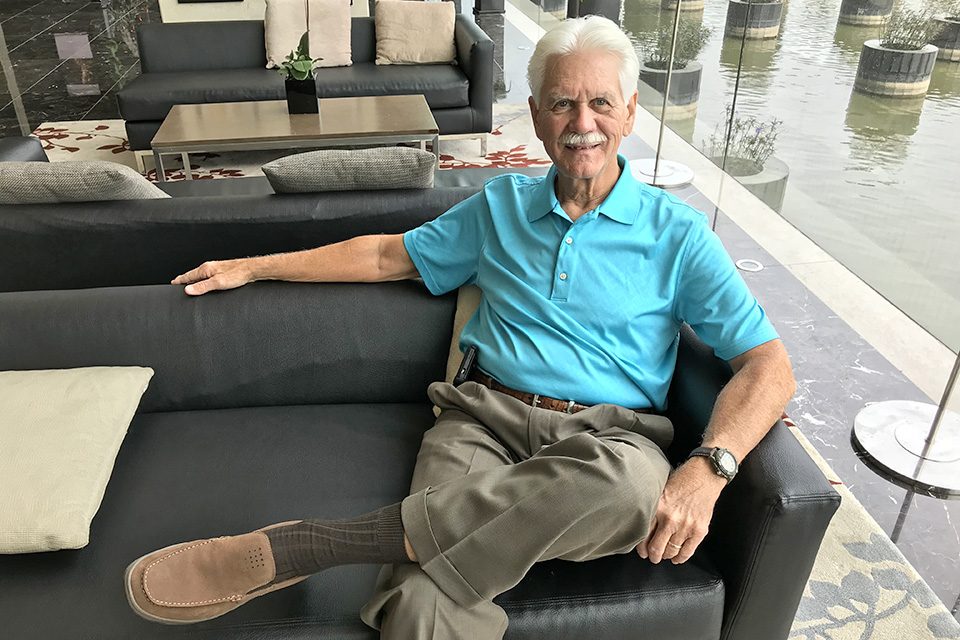 Wayne took in the new landscape while thinking back to his time in the southern part of Vietnam.
"I did lose close friends here and their memories still stick with me," he said.
Hours before the Love Hanoi Festival, he said he'd like to see the people of Vietnam have more religious freedom and is grateful to the country's government for allowing something like the Festival to happen.
Wayne attended an opening ceremony Friday morning, attended by church and government leaders.
"I was sitting there thinking, 'I'm seeing a historical event here.' I never in my wildest dreams could've imagined that, especially in Hanoi."
"I hope they catch on fire for Jesus Christ," he said, anticipating that evening's Festival.
During the first night of the Festival, Ray cried from the stands of the Quan Ngua Sports Complex, seeing so many people stream forward in response to the Gospel. And on Saturday, following Franklin Graham's Gospel message, his chair on the floor of the venue had to be moved out of the way to make room for even more who came forward to choose Jesus Christ.
He remembered his own acceptance of Christ after the Vietnam War, and now he was seeing the Vietnamese come to the same decision.
He paused for a moment with a big smile on his face, looking a little misty eyed.
"My heart's just thrilled."