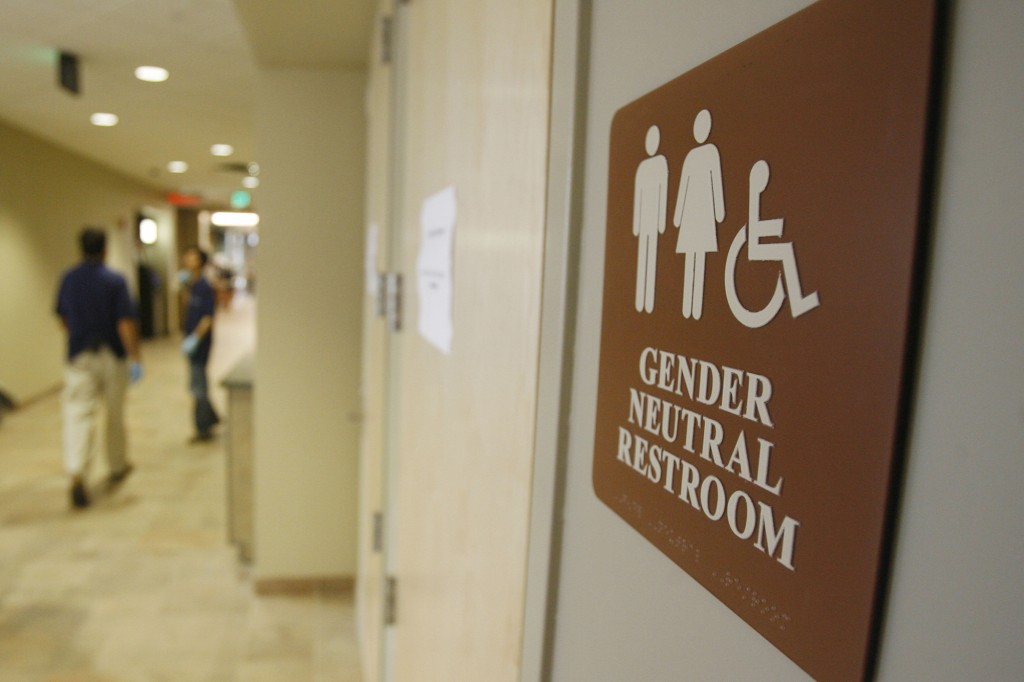 How big of an issue was the transgender restroom ordinance vote on Monday night at the Charlotte City Council?
For more than four hours, a packed city chambers and 11 city council members listened to some 120 people express their feelings on the ordinance that would allow biological males to use any female public restroom.
After a marathon meeting and a very spirited, emotional debate, the City Council voted to remove the transgender bathroom provision from the ordinance proposal. The Council then voted on an amended ordinance that would add sexual orientation and gender identity as protected categories.
That new proposal was voted down 6-5 shortly before midnight.
Council members Michael Barnes, Kenny Smith, LaWana Mayfield, Ed Driggs, John Autry and Greg Phipps voted against it. Voting for the ordinance were council members David Howard, Claire Fallon, Vi Lyles, Patsy Kinsey and Al Austin, all Democrats.
"A big thank you to the council members who stood against this proposition," Franklin Graham, president of the Billy Graham Evangelistic Association, said.
Had the ordinance passed, all restrooms in both public and private business in Charlotte, North Carolina, would be required to allow men who identify themselves as women—and women who identify as men—to use any women's restroom, locker room and showers without repercussions.
The ordinance would apply to all Charlotte restaurants, stores, bars, gas stations, parks, zoos, libraries, bowling alleys, theaters and many other public places.
"I cannot see why City Council would even consider this," Franklin Graham said earlier of the proposal. "It is not only ridiculous, it's unsafe.
"Common sense tells us that this would open the door, literally, to all sorts of serious concerns including giving sexual predators access to children. It violates every sense of privacy and decency for people of both sexes, adults and children."
A peaceful protest was held before the City Council meeting, drawing hundreds, including pastors Mark Harris and Michael Brown, Tami Fitzgerald of the North Carolina Values Coalition and the Benham Brothers, whose HGTV show was pulled because of their religious beliefs.