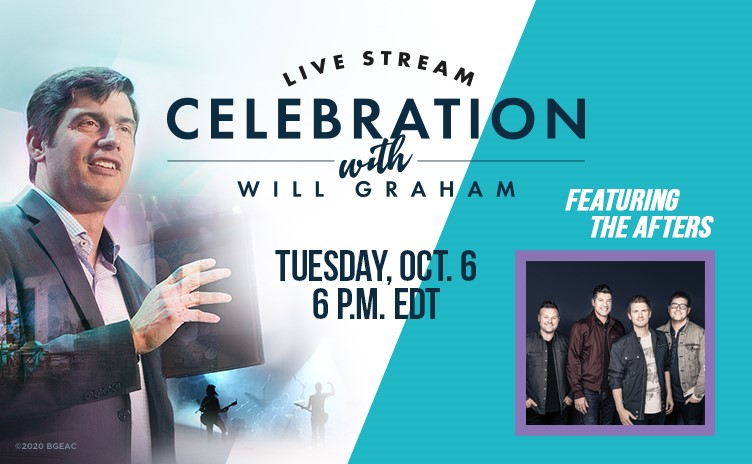 Have you felt far from God lately?
>>Hear a replay of Will Graham's message on drawing close to God.
With all that's happening in the world, maybe He's taken a backseat in your life, crowded out by the rapid updates on political division, racial tension and economic concerns. And that's on top of COVID-19 altering everyday life.
But social distancing doesn't have to keep you apart from God. In fact, He wants to be near to you.
Tonight, Will Graham shared encouragement and offered direction on getting back to God. The Afters joined Graham for a time of worship.