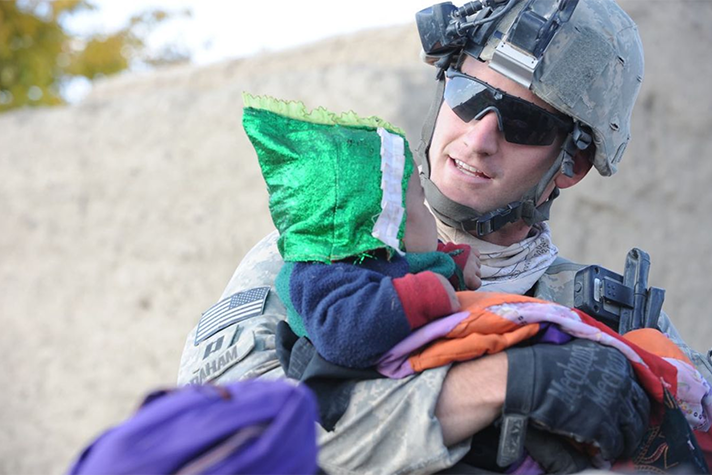 As heartbreaking as it is for anyone to watch the chaos unfolding in Afghanistan right now, it's all the more painful for those who served and sacrificed in the country.
"To watch this hurts," admitted Edward Graham, a 16-year Army veteran and Billy Graham's grandson. "I spent years there and lost many friends. There's many Afghan people that I love."
When the United States military invaded Afghanistan in response to the 9/11 terrorist attacks, Graham was training at West Point. After graduating in 2003, the former special operations officer spent six of eight combat deployments there.
So even though Graham left the military to work with Samaritan's Purse, he's well aware of the situation in Afghanistan—where Taliban fighters quickly regained control after the withdrawal of U.S. forces.
"I watched the Taliban up close, [and] they are the very definition of evil," he attested. "The Afghan people are trying to flee that. They're trying to get away. They know the torture that's coming."
Very few people in the country are safe right now.
American allies are a target. Women who went to work or school are considered a threat. Children are at risk. And Christians—who already had to practice their faith in secret—now face even greater persecution.
"If anyone knows they are Christians, they will be marked, hunted and killed," said Graham, who met members of the underground church during his time in Afghanistan. "The Taliban has no acceptance for any faith outside of their militant form of Islam."
Knowing just how dire the situation is in this country, the former Army ranger is praying for a miracle. And he's urging Christians not to "pass by" the Afghan people, following the example of the Samaritan man from Jesus' parables.
"He was a Samaritan, and [the stranger] was a Jew. … These are Afghans, and we're Christians. We may not see eye to eye in our faith, but these are people that are going to be persecuted because they didn't support the Taliban. They didn't support evil, and evil is going to try to stomp them out."
So even if you haven't met Afghan people like Graham has, every person you see in the news—desperately trying to escape this country in chaos—is an object of God's unimaginable love.
"Jesus loves them, died for them. God sent His only Son that they'd have eternal life," Graham said. "That's true in this country, that's true in Afghanistan, that's true around the world."
How You Can Pray for Afghanistan
Pray for the safety and salvation of the Afghan people.
Pray for persecuted Christians in Afghanistan.
Pray for a peaceful pathway that would allow people to escape.

Pray for countries accepting and resettling refugees.
Pray for the fall of the Taliban.
>> Wondering why God allows evil? Get answers.