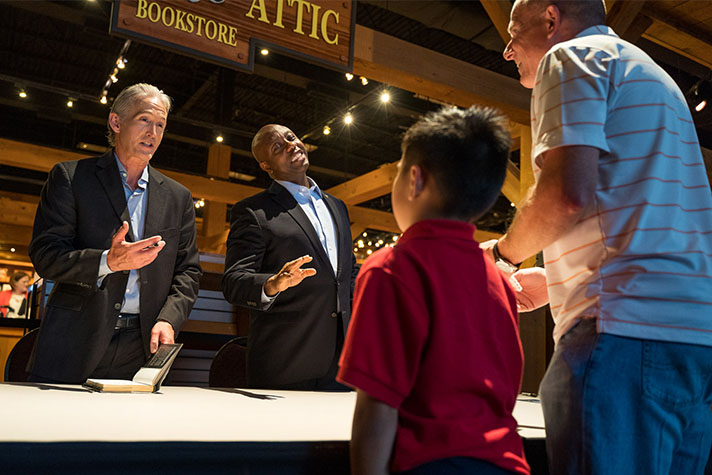 Every day, the news brings more reminders of the deep divisions in our nation. Conflicts based on race, class, politics and religion seem unending.
Sen. Tim Scott and Rep. Trey Gowdy aim to change that. And judging from the turnout for their book signing at the Billy Graham Library, many others see hope for healing in the "unlikely friendship" between the two South Carolina statesmen.
Hundreds filled the lobby of the Library Friday afternoon to meet the two and have them sign copies of their book, Unified.
Scott and Gowdy met as freshman congressmen in 2010, and their bond has grown stronger through their years of stressful service in Washington, D.C.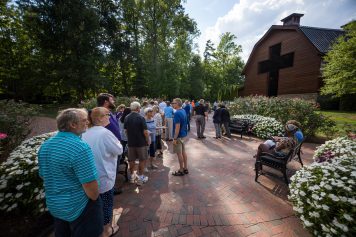 Those years have thrust both men into the national spotlight, and both have responded with wisdom, skill and genuine humility. The fact that neither one seems very impressed by their positions of power and influence only adds to the feeling of many that Scott and Gowdy are just the kind of leaders the nation desperately needs.
As the event began Friday, Gowdy joked that with the completion of Unified, "We've now written the same number of books that we've read." Scott encouraged the crowd to do all they could to convince Gowdy (who announced early this year that he would not seek re-election) to run again.
Gowdy and Scott spent the next 90 minutes signing copies of their book and taking time to chat briefly with each person.
"These are two of the best Congressmen and Senators we have in Washington," said Brooks Shepherd, of Mint Hill, N.C. "They're Christian. They're honest. And they tell it like it is. I wish they were in North Carolina, but they represent South Carolina. I'm here to try to talk Trey Gowdy into staying in Congress."
Resident of Fort Mill, S.C., Tracy Drake added, "We just appreciate how hard a job they have of being men of integrity in such an environment, and we want to support them."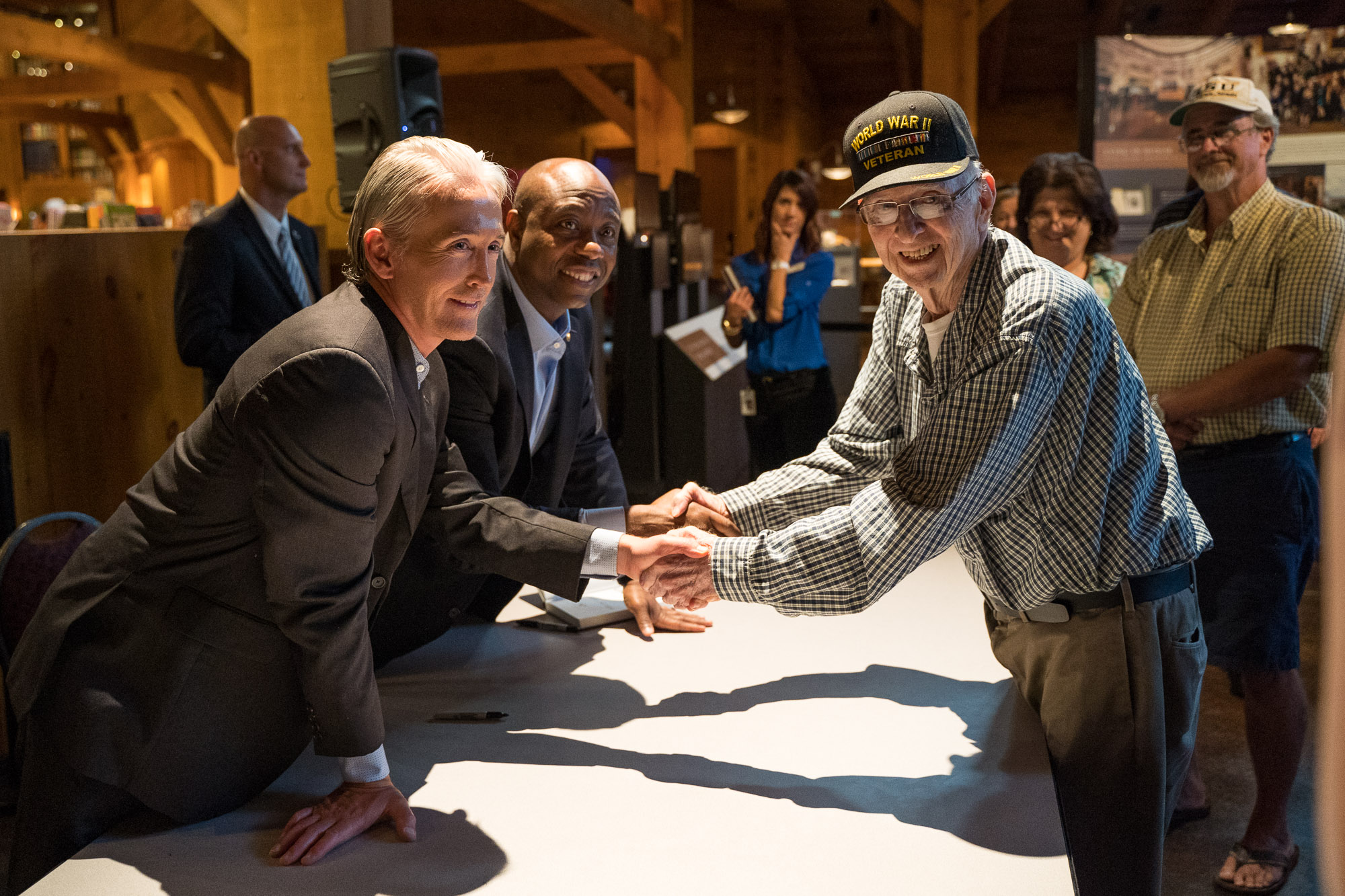 Following the book signing, Scott spoke with BGEA about the principles he and Gowdy present in their book.
"First Samuel 16:7 reminds us that man judges from the outside, but God judges the heart," Scott said. "One of the ways we reconcile is by making sure we don't start on the outside. We listen to what's happening on the inside. If we do that, I think we'll see a powerful revolution that will spark a revival."
Scott encourages individuals to find a "line of separation," to step over it and keep walking toward friendship with people on the other side of that line.
That's easier said than done, Scott admits.
"Sometimes when I get home, I don't necessarily talk to all my neighbors. And the Bible does say something about loving your neighbors, so I bet talking to them is helpful! So, I have to get out of my comfort zone, get out of my own world and slow down.
"There's a little kid across the street, I think he's 10 years old. He's always outside shooting the hoops, throwing the baseball, riding the skateboard. His world revolves around sports and outside activities. I could be foolish enough to think that my world is more important than his because I'm doing x, y and z. But when I roll up, he never says, 'How's Congress?' He doesn't care about Congress. He sees someone he has grown to like a little bit, so we have a conversation."
The lesson? "If we just remember that their world is just as important as my world—no matter what the differences are within our worlds—we'll probably head in the right direction."
That approach can help Christians as they seek to tell friends about Jesus, Scott adds. He points out that when Jesus encountered people, He started by listening to their needs or sharing a ladle of water.
"I think it's very interesting to read through the Gospels and see what happens first," Scott says. "Seven seconds is all you need to make an impression. Seven seconds and you're done; the impression has been made. So the question is, what are you doing in your first seven seconds? If it's talking about something they are not even engaged with yet, you may have blown the chance."
Ultimately, Scott says he is optimistic about the future of our divided nation. But that optimism is not based in political leaders or parties.
"Real hope does not come from Washington, D.C.," Scott says. "It doesn't come from the capital of any country. It comes from the fact that there is a risen Savior. That's what makes me hopeful."