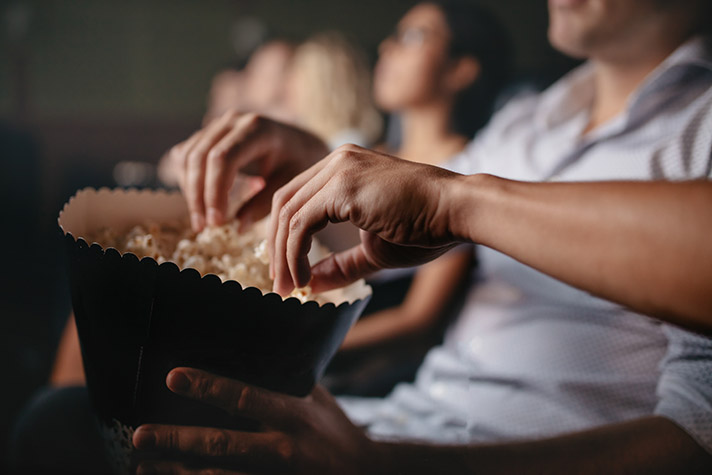 Finding Christ-centered entertainment for the family can be a challenge.
This summer, gather your friends, family, and neighbors for inspirational stories that share God's truth. Starting this month, you can watch free, full-length movies produced by the Billy Graham Evangelistic Association (BGEA) on our YouTube channel.
Early in his ministry, Billy Graham saw the value of using films to share the Good News, and between 1953 and 2003, BGEA's studio, World Wide Pictures, produced 33 movies, each with a strong Gospel message. Through showings in theaters, homes, backyards, and more, over 2 million people have made decisions for Christ after watching one of these productions.
The following movies will premiere on the first Friday of each month at 8 p.m. (ET) and will continue to be available on BGEA's YouTube channel. Don't miss this opportunity to have family fun that honors God and shares the Gospel of Jesus Christ.
Check out these upcoming movies: 
July 7: The Restless Ones
Look into the lives of two teens navigating peer pressure, dating, drugs, and more.
August 4: A Time to Run
A young man trying to outrun his problems finally discovers how to fill the deep hole in his life.
September 1: The Home Coming  
As a high school student with a history of trouble confronts life's biggest questions, he begins to find answers.
October 6: The Prodigal
A modern-day retelling of the parable of the prodigal son, this movie reminds us that nothing can satisfy apart from Jesus Christ.
November 3: Caught
After discovering some shocking details about his past, an overwhelmed Tim Devon leaves Los Angeles in search of his father, with only a few small clues to guide him.
Watch these movies on the BGEA YouTube Channel at 8 p.m. (ET), and share them with friends and family who need to hear Good News.