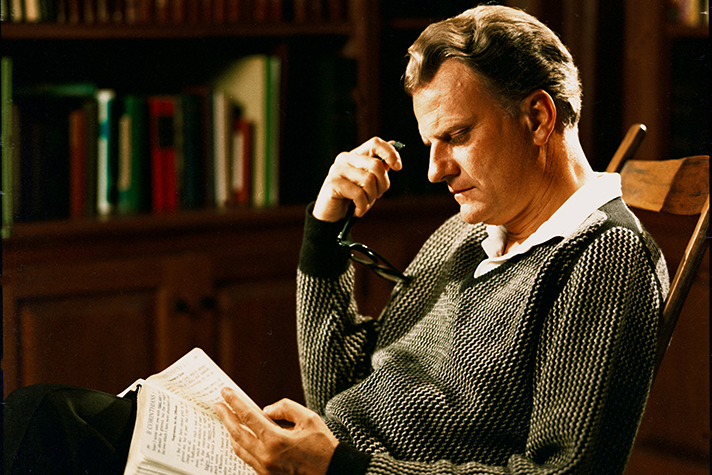 February 29—another square on the calendar, another chance at life in 2020. As you tack on an extra day this Leap Year, consider these 7 quotes from Billy Graham on how you're using your time, what you can look forward to and the overall brevity of life here on earth. 
"We all have exactly the same number of minutes in a day. The question is, how will we use them? Most people today are either too busy—or not busy enough. The Bible tells us that both extremes are wrong."
"Life is short; none of us knows how long we have. Live each day as if it were your last—for someday it will be."
"Today the only bright spot on the horizon of this world is the promise of the coming again of Christ."
"[Jesus Christ] is the Lord of history. Nothing is taking God by surprise. Events are moving rapidly toward some sort of climax … when His Son, Jesus Christ, returns to be rightful Ruler of the world."
"We are living in an age of grace, in which God promises that 'whosoever will' may come and receive His Son. But this period of grace will not go on indefinitely. We are even now living on borrowed time."
"Time is running out. The seconds are ticking away toward midnight. The human race is about to take the fatal plunge."
"God can do more with a few days of your time if given completely to Him, than He can with a whole life characterized by a half-hearted service."
All of us will live for eternity; the question is where. Will you spend forever in the presence of God, or apart from Him? Consider that today is a new chance to invite Him into your life.
"The Lord is not slow to fulfill his promise as some count slowness, but is patient toward you, not wishing that any should perish, but that all should reach repentance." —2 Peter 3:9