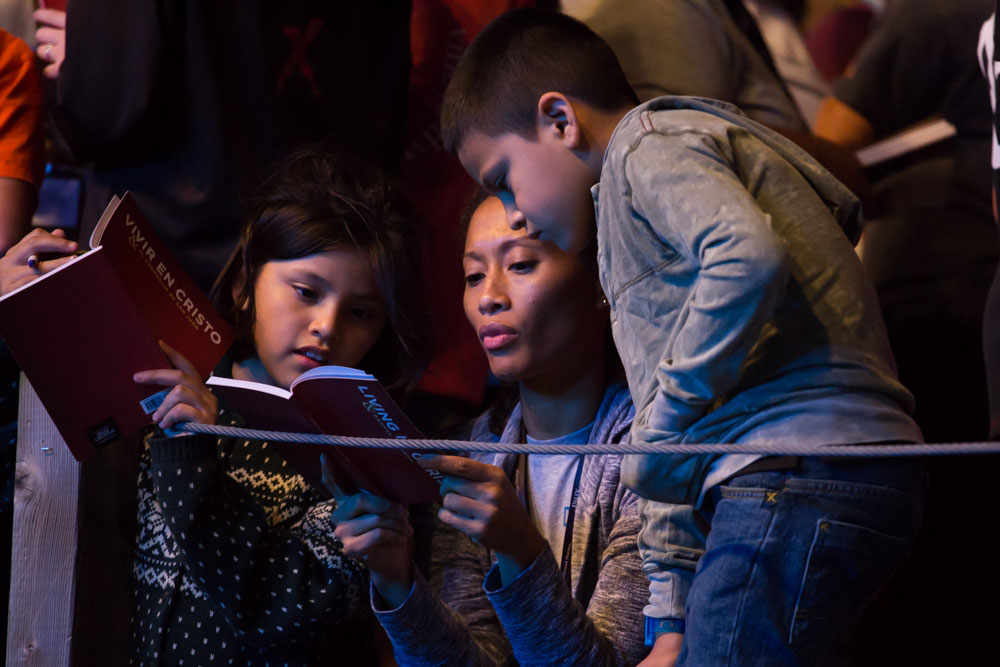 "Repent therefore, and turn back, that your sins may be blotted out, that times of refreshing may come from the presence of the Lord …"
Acts 3:19-20
A swirl of pink clouds floated above the hill of River City Community Amphitheater as the sun set. A chilly wind blew over thousands gathered there as people pulled on jackets and wrapped themselves in blankets. But even as the night cooled off, hearts were warming up to God.
Brandon Herrera and Amanda Perez have gone to church their whole lives, but it wasn't until Sunday night that the high school sweethearts really let the Gospel sink in during the fourth stop of Decision Texas: The Lone Star Tour with Franklin Graham outside San Antonio.
Herrera wore a silicone bracelet from his church. His girlfriend wore a cross necklace. So what was it about Sunday that made it click? That made them finally say, "I need Jesus"?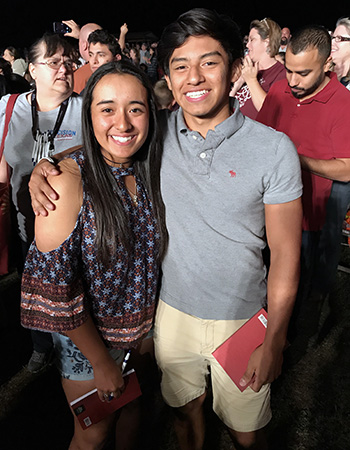 "The way the preacher was preaching just changed something in us," Herrera said, referring to Franklin. With one arm around Perez, Herrera spoke about "the sin part" of Franklin's message—the part that opened his eyes to his imperfection in light of a holy God.
Only Jesus lived a sinless life, Franklin said, yet He calls us to repent—to express genuine remorse over our sin and make every effort to rid our lives of it. Sin is anything that goes against God.
"Have you left your sins? Because Jesus says if we don't, we will perish," Franklin preached minutes earlier.
For Perez, being among a mass of people made it easier to take the step toward Christ.
"[It was] seeing other people go up and knowing you're not alone in it," she explained.
And she definitely wasn't alone.
Of the 10,000-plus people who attended the San Antonio event, hundreds responded along with her, either by walking forward or by texting in their decision.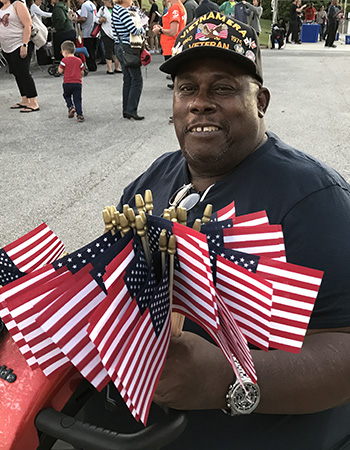 "When Jesus was on that cross, every vile sin that had ever been committed was poured out on the Son," Franklin shared. "Christ has paid the debt. You just have to be willing to accept it."
As the space at the front of the amphitheater filled up, Franklin encouraged those who wanted to come forward not to hesitate because of space; the crowd would make room. And many cheered on those folks taking the bold step forward.
"There's room for everyone at the foot of the cross," he said.
Crowder backed up that message with songs about freedom in Christ and coming to Him as you are.
Earlier in the evening, Victorous Giraud volunteered at the Decision Texas stop, positioning himself in the center of the walkway leading to the amphitheater. From there, the veteran handed out small American flags and talked about his home state.
"They're reaching out, they're trying to find something," he said as people walked past him on either side. "I want revival. I want to see souls saved."
He called evangelistic events like Decision Texas "a spoke in the wheel" to keep God's kingdom moving forward and Christians growing in their relationship with Him.
"This is an awakening for the state of Texas," he said.