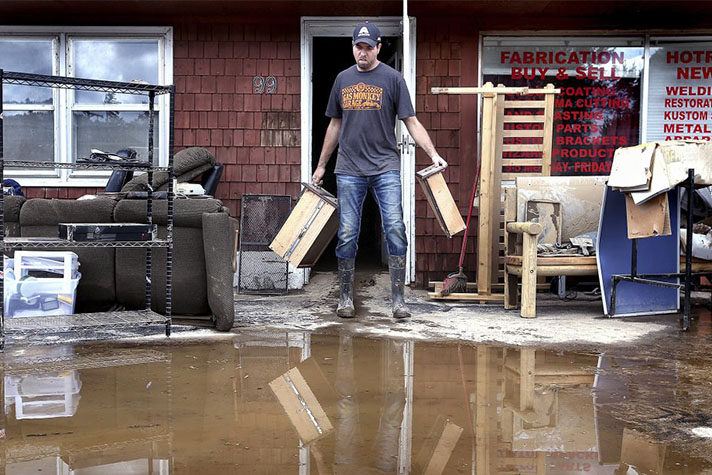 The Billy Graham Rapid Response Team (RRT) has deployed to three towns in Wisconsin, offering emotional and spiritual care to those affected by severe flash flooding.
The extensive rainfall first started two weeks ago, and heavy rains across southern Wisconsin drenched multiple areas once again during Labor Day weekend.
According to the National Weather Service, an area just west of Madison, Wisconsin, received more than 11 inches of rain in less than 24 hours. Several counties were also affected by a significant amount of rain, causing Wisconsin Gov. Scott Walker to declare a state of emergency.
A group of chaplains is working alongside Samaritan's Purse to minister in Reedsburg, La Valle and Rock Springs—three rural communities sitting along the Baraboo River, which continues to rise. Just as residents were trying to recover from flooding, more rain forced them to evacuate.
"There are sandbags piled high around many buildings," RRT Chaplain Coordinator Catherine Nordgaarden said. "That didn't stop the waters. They still came in."
At least two people were killed due to the storm, including a 75-year-old man who was swept away by floodwaters as a crew tried to rescue him.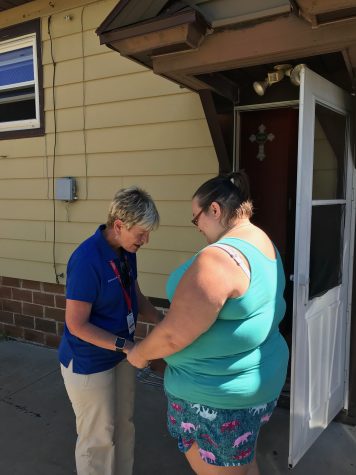 "We need to pray for the people affected by the flooding in Wisconsin and for the loved ones of the man who lost his life during the storm," Franklin Graham tweeted.
In addition to water rescues, first responders are facing mudslides, downed trees, damaged homes, power outages and road closures from the storm.
Still, communities are pulling together through it all.
"It's like stepping back in time," Catherine said, adding that she's witnessed people in the area help one another without expecting anything in return.
"They have strength," she said. "These communities went through the same thing in 2008."
"Samaritan's Purse and the Rapid Response Team were with them 10 years ago (when seven southern counties received over a foot of rainfall) and they're here now," Catherine said.
"For them to see us back again and care about them is huge."
Crisis-trained chaplains also recently deployed because of flooding in Seneca County, New York, and are continuing to provide comfort to communities facing loss from the Carr Fire in Shasta County, California.
"We're deploying to offer God's hope and comfort to the people of Wisconsin that are suffering because of the recent flooding," RRT Assistant Director Josh Holland said. "Thanks for joining us in praying for those in the affected areas."