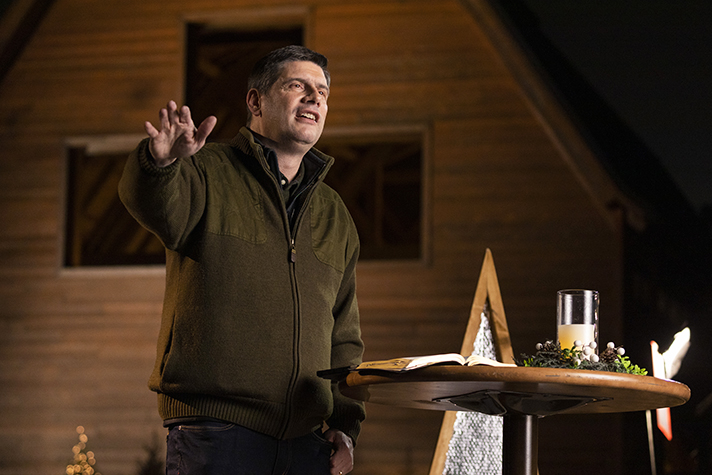 Peace on earth, good will to men. Where has it gone?
There's COVID, racial strife, anger and political division, to name a few peace-robbers.
But there is a peace, the kind that you carry in your heart, regardless of your circumstances or the world. That was Monday night's message from Will Graham's Online Christmas Celebration at the Billy Graham Library in Charlotte, North Carolina.
>>Watch a replay of Will Graham's Online Christmas Celebration.
Under a canopy of white lights in front of a live nativity, musical artist Ellie Holcomb and host Cissie Graham Lynch joined Will Graham and recalled Christmas traditions.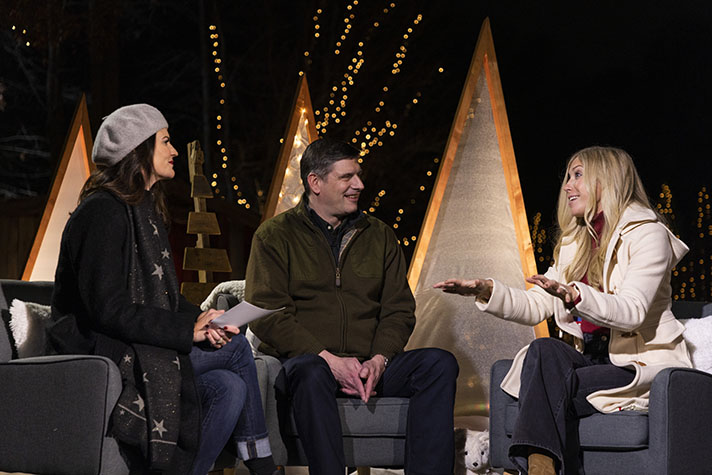 Playing her acoustic guitar, Holcomb sang "Hope is Alive," an uplifting, contemporary song about Jesus' birth and how it gives us a reason to be hopeful in this unpredictable world.
So sing with the angels that fill up the sky
Heaven broke through and now hope is alive
He is right here among us
Our God is with us tonight
And hope is alive
"He came to rescue us 2,000 years ago," said Will Graham. "This baby born in a manger, a cradle, changed the world."
Will Graham explained how his grandfather, Billy Graham, taught their family about Christmas by illustrating three points—the cradle, the cross and the crown.
"His one purpose was to come and die on the cross for your sin and my sin," taught Will Graham. "Why would He do this? Because He loves us. He's always loved us.
"God sent His own Son to live in the world as a man. He knew what it was like to be hungry and to be sad, to laugh."
Jesus' birth changed the world. Think of it, Will Graham said, any time you do something that's based on a date, it stems from that Christmas night.
The term "BC" or "Before Christ" is used to number years in the Julian and Gregorian calendars. Our society is based on that date.
"Jesus is coming back. … He's going to," the executive director of the Billy Graham Training Center assured the online audience.
And when He does come, the crown will represent His reign as King of kings and the Lord of lords for all eternity. It also symbolizes the glory Jesus received from His Father, God, when Jesus' mission on earth was complete, as stated in John 17:5.
"He's the source of true justice," shared Will Graham, wrapping up the Christmas message. "He will destroy Satan, his demons and everything bad in this world.
"He's going to bring true peace to this world. … because sin will be gone."
Have you accepted the free gift of Christ? Pray now.