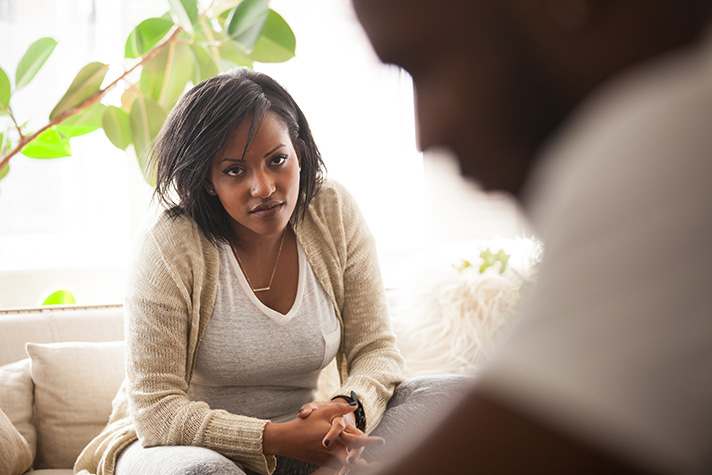 Billy Graham once said that being "happily incompatible" is what led to a great marriage with Ruth, his wife of 63 years.
A month or so ago, you may have smiled and lightheartedly agreed with that statement.
But now, maybe your wedded bliss is feeling the strain, especially if you're spending practically every minute of every day living in tight quarters. The stay-at-home measures enacted to mitigate the spread of COVID-19 make sense on paper. But when it comes to juggling work, child care, the general hardships of life on top of marriage itself, where's the relief valve? What's the secret?
Biblical Encouragement for Marriage
Mark 10:9: "Therefore what God has joined together, let no one separate."
1 Corinthians 13:5: "[Love] does not insist on its own way; it is not irritable or resentful."
Proverbs 15:1: "A soft answer turns away wrath, but a harsh word stirs up anger."
Romans 12:10: "Be devoted to one another in love. Honor one another above yourselves."
Ephesians 4:32: "Be kind to each other, tenderhearted, forgiving one another, just as God through Christ has forgiven you

."
Mr. Graham offered this thought:
"The secret of domestic happiness is to let God … have His rightful place in the home," he said. "Make peace with Him and then you can be a real peacemaker in the home."
Consider the following 6 Bible-based answers as you seek God and work through the trials of marriage.
Q. Was getting married a mistake? We never seem to get along.
>>Read Billy Graham's Answer.
Q. How can we stop fighting over money? We don't want to, but these arguments are ruining our marriage.
>>Read this answer.
Q. My spouse has been unemployed and is in a terrible mood. How can we get through this?
>>Read Billy Graham's Answer.
Q. I'm into pornography and scared to death my spouse will find out. How can I stop?
>>Read Billy Graham's Answer.
Q. What can I do about the harsh or hurtful things my spouse says to me?
Note: If you feel unsafe, you have options. Seek help immediately.
>>Read this answer.
Q. I thought my marriage was good. But I still feel empty. What's missing?
>>Read Billy Graham's Answer.
Marriage isn't easy. It takes work. A godly marriage is no different. Mr. Graham once said, "[God] can help you begin to rebuild your marriage and your life if you will let Him rule in your life."
Jesus can transform your heart and your marriage. Find peace with Him today.