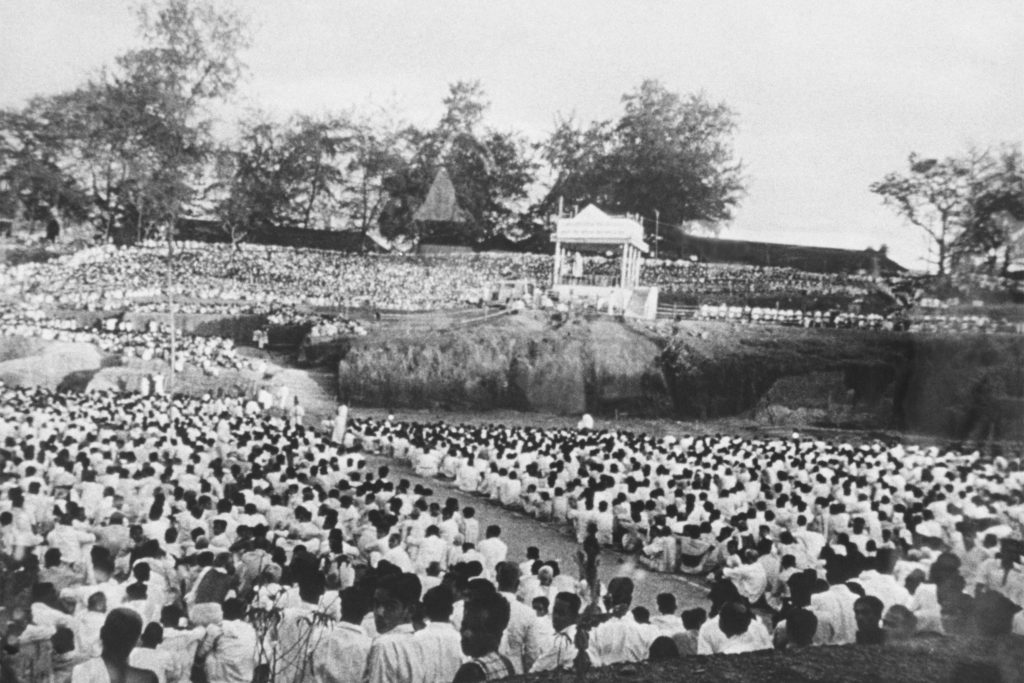 More than 100,000 people attended the three-day Billy Graham Kerala Crusade in India in 1956. Some took a bus like Anna, a young teenager who lived only five miles away. Others, like Varkey, walked dangerous distances through cobra-infested jungle. Varkey pounded the Indian soil for 11 miles barefoot one way to reach Kottayam from his family's farm.
Merena George knows both of those experiences because Anna is her mother and Varkey is her father. She can't help but talk excitedly as she tells the whole story. It's one she fully came to understand only a few years ago when she took her parents to the Billy Graham Training Center at The Cove in Asheville, North Carolina. She shared the story during her parents' 55th wedding anniversary late last year.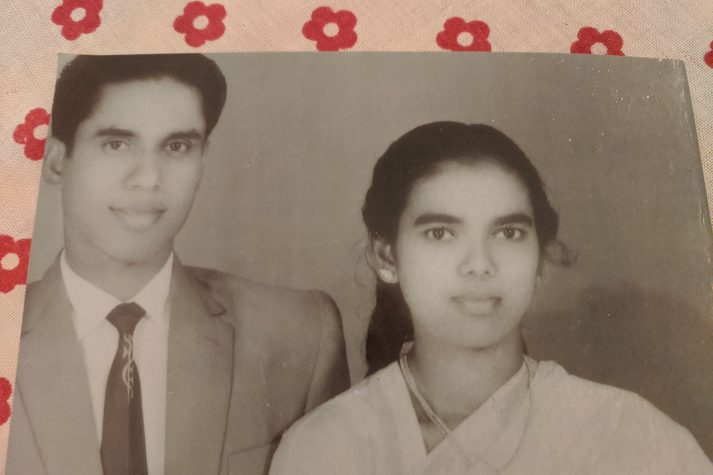 Seeds of Faith
Anna and Varkey never met during the Kerala Crusade. At that time, Indian culture required that men and women be seated separately anyway. But something did happen in both of their hearts—the seeds of their own faith were watered as they listened to Billy Graham share a message of God's love. Anna later told Merena "it was the joy of her young life to attend this conference."
Eight years later, Anna and Varkey were introduced. They were engaged and, in 1964, got married, an anomaly in a country that today still practices arranged marriages. But with the union came sacrifice. In a culture where family always comes first, they constantly and graciously supported their loved ones while completing higher education and attaining better employment. Anything extra, the family shared.
Merena said she never grasped her parents' sacrifice while growing up as a young child in India. She has plenty of faith-filled memories, though, from a Christ-focused legacy that began with her grandparents. She remembers her grandfather sitting on his porch and reading his Bible by the light of his lantern. And she'll never forget her grandmother reading God's Word daily.
She also can recall a man named Pastor Abraham. He was a born-again Christian who quietly and patiently encouraged Varkey and Anna to accept Jesus Christ.
Pastor Abraham kept watering those seeds until the Georges moved to New York. There, they continued to live sacrificially. Instead of using their personal gain to better their own situation, they took care of their loved ones.
"It wasn't about attaining wealth," Merena said. "We [as kids] got this really cool perspective that what we have is wonderful. You don't have to have everything. Then God blessed [my parents' sacrifice] and rewarded them.
"In a similar case with Billy and his family. How much he gave of himself to the world, right? But God rewarded him and kept him and his family. That's kind of our story, too."
Born Again
Soon after moving to New York in the late 1970s, Merena's oldest brother accepted Christ. Then her father did. The rest of her immediate family followed suit.
"We have this amazing story of becoming born again, but we also have huge sacrifice because we kind of had to forsake our original heritage," Merena said, referring to cultural India. The country is ranked as the 10th most dangerous place to be a Christian on the global watchdog Open Doors' 2020 World Watch List.
"But God grew up my dad and mom to become strong Christians and believers, and they really got embraced and had good discipleship in our church.
"God continued to work on my dad about ministry," Merena shared, explaining the Georges moved to Washington, D.C., and then Maryland.
In the late 1990s, Varkey started a new church. He'd spend more than a decade there in ministry, leading as a layperson, until the elders recommended he should become a reverend.
And who was there to conduct the ordination? Pastor Abraham. He now pastored a church in Philadelphia.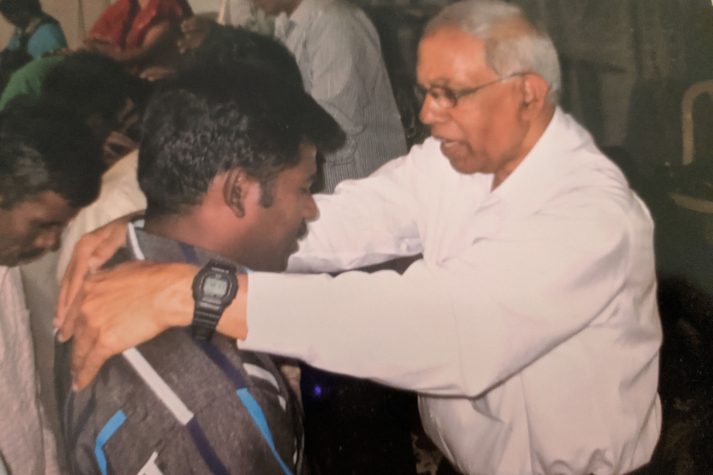 During that ceremony, Varkey gave his testimony, followed by his beloved bride.
Merena remembered the moment her mother spoke.
"She said to everybody—her relatives, our family, our current church, everything—the only regret I have is that I did not listen to Pastor Abraham when he originally talked to us about faith."
Under Construction
It's really hard for Merena to separate her own family's faith journey without including the Graham family.
"Billy Graham's ministry set the tone for my dad and my mom," Merena said, especially noting Mr. Graham's integrity. She vividly remembers watching Billy Graham Crusades on TV during the 1970s.
"For us children, there was no doubt about how the standards of integrity and morals were because we saw him in the public so well."
Ruth Bell Graham's life also made a significant impact, even recently. Merena remembers walking through The Cove's library when she saw a picture of Mrs. Graham's grave marker. She read the epitaph.
"End of Construction—Thank you for your patience"
Merena began to cry. She showed her parents. They cried, too. The truth behind the words on the gravestone remain a humble reminder for the Georges.
"We always testify this story," Merena said. "We are still under construction. Stay humble. Stay faithful.
"Whenever I see the Grahams I think of that."