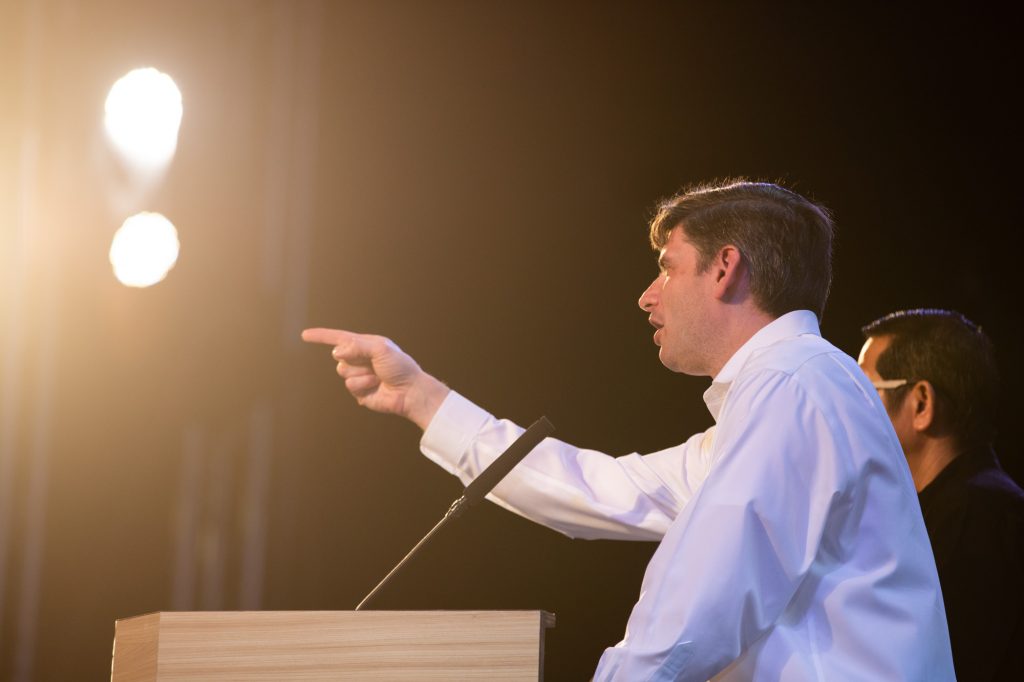 Pastor Young had one primary prayer ahead of the Celebration of Love in Phuket: no rain.
Thursday night, it poured as forecasted, soaking the entire field at Prince of Songkla University where Will Graham would preach the Gospel the next day.
Friday called for the same—a 90 percent chance. But God came through as He's done time and time again throughout planning for the three-day evangelistic event.
Not one drop of rain fell on the rows of plastic chairs—and for a region where rain can show unannounced, some saw it as nothing short of a miracle.
Three years in the making, the Andaman Celebration was much-anticipated across southern Thailand. The event kicked off at 6:30 p.m. (local time), but people trickled in all the way up until Will took the stage.
Some, invited. Others, just curious. But to those who needed to hear God's Word, that's exactly what they got.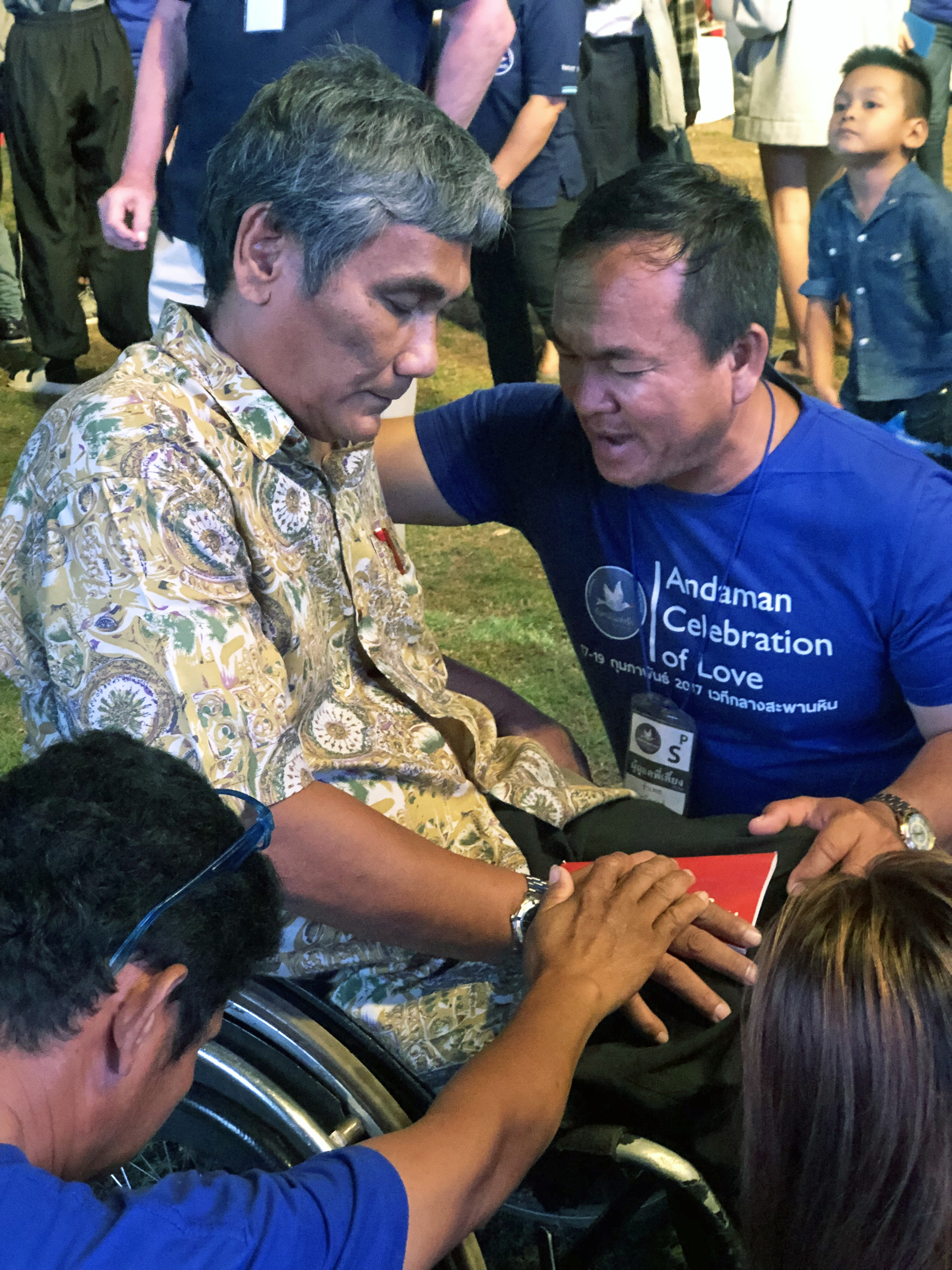 "Jesus is what you've been looking for. Jesus can change your life," Will told the crowd, assuring them that God cares about every worry and disappointment they might be facing.
Preaching from Matthew 27, Will talked about the importance of having the courage to stand for Christ, unlike Pilate who, in this part of Scripture, took the wrong side when deciding whether Jesus should be crucified.
Thailand is certainly a place where courage is needed to go against the norm and follow Jesus.
Pastor Young, who started a church in Phuket seven years ago at God's nudging, explained that the mostly-Buddhist nation allows freedom to follow any religion. But most people get wrapped up in idol worship and deep-rooted superstitions that are hard to let go.
For those who decide to accept Christ, it can mean being ostracized.
"You can worship everything except Jesus Christ," Young explained. "[For most], that's not OK in the family."
But for those who walked forward Friday night at the Celebration, the reward far outweighed the risk.
"We know that God is with us," Young said.
First-Time Decisions Across Generations
Sitting in his wheelchair, Thiti listened intently as a prayer volunteer spoke with him about the Gospel.
A friend insisted he come to the event to see what it was about. Thiti said he'd been invited to Christian events in the past, but never accepted the offers. This time was different.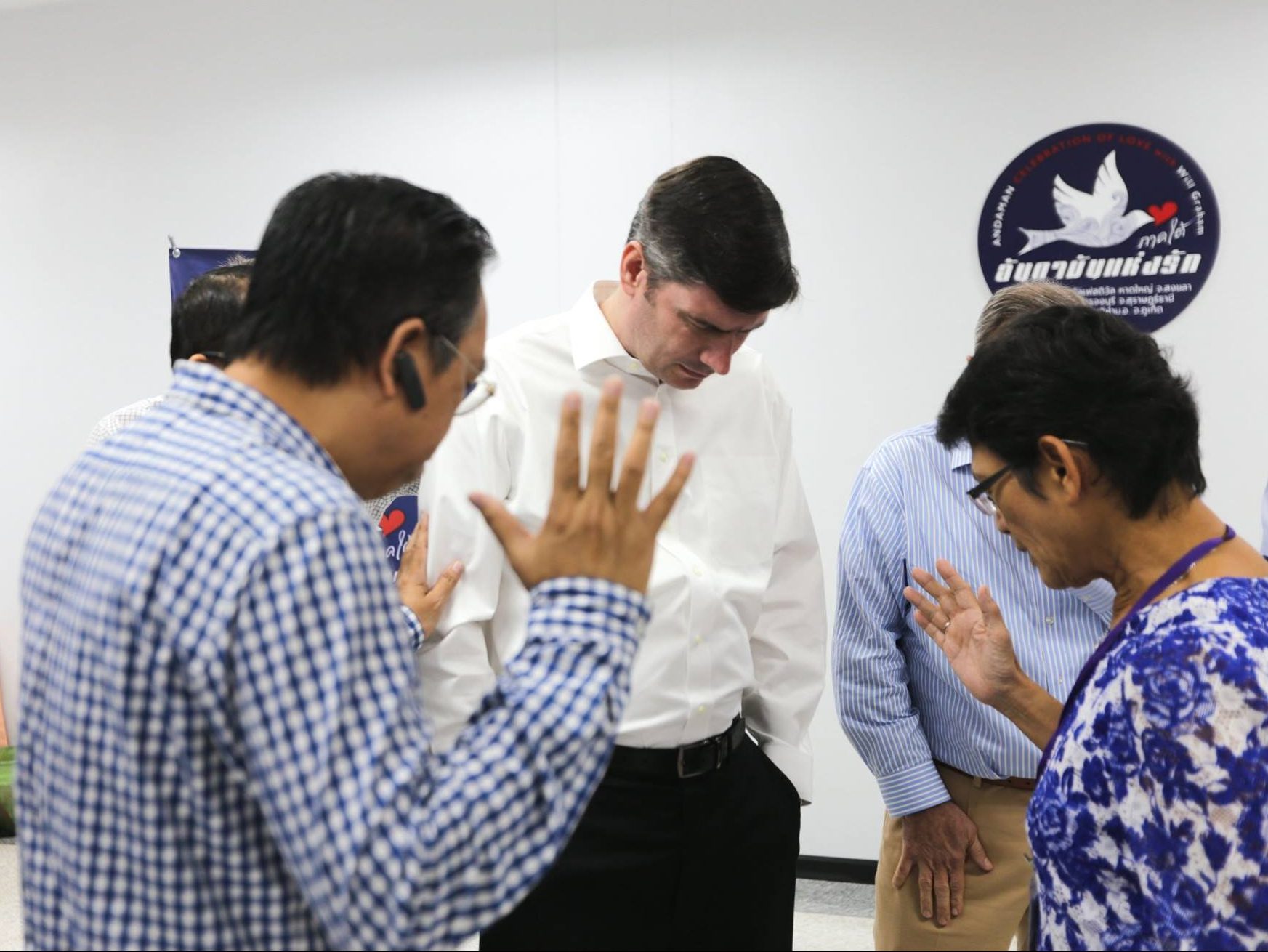 "I wanted my heart to feel lighter. I wanted to have Jesus in my heart," he said.
And so he broke the ice, being one of the first to come forward during the invitation to accept Christ.
A few steps away, 4-year-old Grace swayed back and forth in her Elsa dress as a prayer volunteer talked to her mother, Anchara, about the decision they both just made.
Anchara's son invited her to the Celebration, and Naree, a local volunteer, recognized the familiar face in the crowd. Their sons are friends and Naree was elated to pray with Anchara and Grace in front of the stage. To see even a little one understand what it means to be loved by Jesus, "I can barely find the words," she said with a smile.
"I feel like we fought the devil and won!"
Naree and Pastor Young are just two of many Christians excited to see what God will do in Thailand, especially among the southern provinces.
With the Celebration of Love with Will Graham underway and Franklin Graham set to visit Bangkok to share the Gospel next month, church leaders are hopeful revival will come.
They've made an ambitious goal and are praying and believing for it: to double Thailand's Christian population from 1 percent to 2 percent.
Pastor Young said he's already noticed growth in his own church. Tonight's new believers are added to the number.
"God will finish what He starts."
Please continue praying for the Andaman Celebration of Love, which still has two nights remaining.