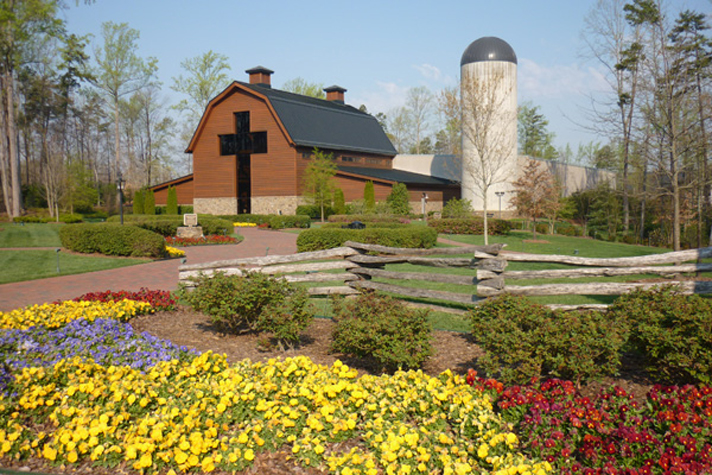 The Billy Graham Library in Charlotte, North Carolina, reopened Saturday, May 23, after closing in March due to COVID-19 safety measures.
Keeping staff and visitors safe is the Library's top priority, and recommended state and federal guidelines will be followed in reopening. The number of people allowed on property will be limited to 50 percent of the normal capacity.
>>Read more about safety measures in place at the Library
The Journey of Faith tour, which shows what God can do through any life that is fully surrendered to Him, will be open.
Ruth's Attic bookstore and the Graham Brothers Dairy Bar café will offer contactless payment options. The Graham family homeplace and Memorial Prayer Garden will also be available to visitors.
Guests will be expected to follow social distancing guidelines. High-touch surfaces will be frequently cleaned and disinfected, and additional hand sanitizer stations have been added.
In addition, Library staff will wear masks and have their temperatures screened before starting work.
Hours are Monday through Saturday from 9:30 a.m. to 5 p.m., with the Library closed on Sundays. Admission is free.
About The Billy Graham Library 
The Billy Graham Library opened in 2007 and has since had more than 1.5 million visitors from around the world. Admission to the Library and The Journey of Faith is free. For more information on the Library and upcoming events, or to schedule a group tour, please visit BillyGrahamLibrary.org. You can also stay connected with the Billy Graham Library on these social media sites: Facebook, Twitter and Instagram; and on the Library blog.