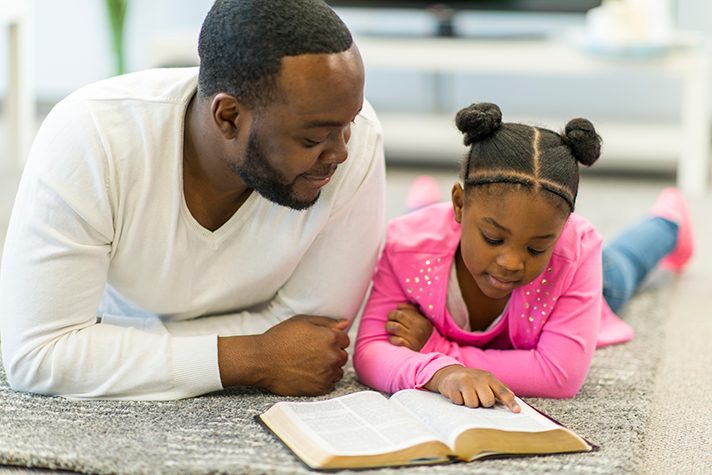 According to Guinness World Records, the Bible is the bestselling book of all time.
An estimated 5 to 7 billion copies have been printed over approximately 1,500 years, according to the British and Foreign Bible Society. The full Bible has been translated into more than 700 languages.
How can any book still be relevant today when it was written so long ago?
Partly because some of life's biggest questions asked by people around the world are answered in the Bible.
– Does God exist?
– What is my purpose in life?
– Why is there so much pain and suffering in the world?
– What happens after I die?
>>"I'm not sure I want to base my life on something that's thousands of years old." Read Billy Graham's answer on why the Bible is so special.
What Is the Bible?
Over a period of approximately 1,500 years, God gave divine inspiration to about 40 different human authors.
Through this inspiration, kings, farmers, fishermen, doctors, priests, government officials and shepherds penned 66 books. Once compiled, they became known as the Bible, or God's Word.
Divided into two parts, the Bible contains the Old Testament and the New Testament.
The Old Testament predicts Jesus' coming to the world.
The New Testament fulfills Old Testament prophecies, including the most important event in the history of the world. After coming to the world as a baby, Jesus' sole purpose was to offer salvation to us—sinners separated from a holy God.
To do this, Jesus had to die on a cross for our sins.
The Bible & the World
More than any other book, God's Word has shaped Western civilization—through art, music, literature, history, government and more.
Written in three different languages, Hebrew, Aramaic and Greek, the Bible contains various genres: historical biographies, letters, history, poetry, songs, law and wise sayings.
Some common phrases are based on Bible truths:
"Out of the mouth of babes" –Psalms 8:2
"Put words in [my] mouth" –Jeremiah 1:9
"Fought the good fight" –2 Timothy 4:7
"God forbid" –Romans 3:4
"The powers that be" –Romans 13:1
"The blind leading the blind" –Matthew 15:13
Why You Need to Read It
Disturbed by the state of the world? The Bible tells us the world will grow darker before Jesus returns. But it also talks about the hope that lies ahead when Jesus returns to earth for His followers.
>>Find out what the Bible says about the end times.
The next time you reach for a novel or put on a podcast, think about this challenge. Pick up your Bible or open your Bible app first—every single time. Read some passages before settling into your love story or murder mystery.
>>Why should I read the Bible?
It'll soon become a habit that will help you feel closer to God. Here are some tips for reading and understanding the Bible.
"Is the Bible a closed book to you? … Read God's Word with an open heart and mind. When you do, you'll discover not only that God exists, but that He loves you and sent His Son into the world to forgive you and make you part of His family forever."
—Billy Graham
Pick one of these 5 Bible studies and start 2022 with a new peace and comfort.
Ready to turn from your sin and accept God's gift of salvation and promise of heaven? Ask Jesus into your heart and life.