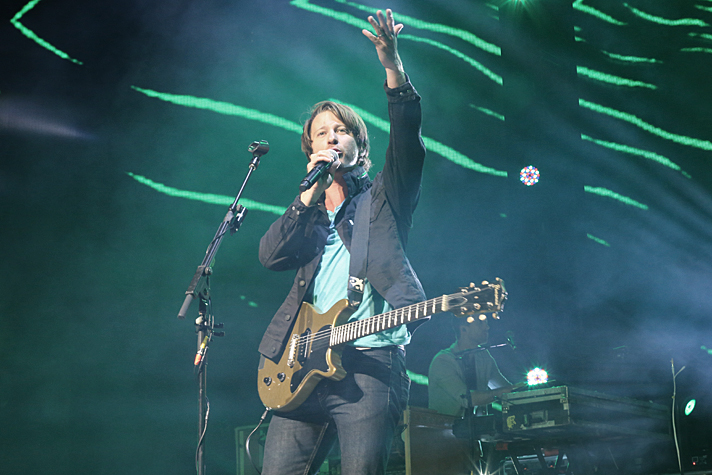 Fifteen years ago, a couple of college guys needed a band name. They lived in student housing at the time, off a street called Tenth Avenue North. That was good enough.
"Yeah, I know it's not terribly inventive."
That's Mike Donehey, lead singer of chart-topping Tenth Avenue North, a five-member band popular for songs like "By Your Side," "Losing" and a new one called "Stars in the Night."
Friday, the band will be in sunny Florida for the Jacksonville Festival of Hope with Franklin Graham.
"We're definitely going to spend some time in prayer," Donehey said about preparing for the event. "We really believe that we're helpless. … Anything great coming out of this Festival, we're going to expect God is accomplishing it."
Prayer is a pre-show must, he said, then paused before adding "and vocal exercises."
Donehey (pronounced Dun-uh-he), along with drummer Jason Jamison, have been part of the band from the get-go. Guitarist Jeff Owen came five years later, followed by bassist and keyboardist Ruben Juarez in 2009 and keyboardist Brendon Shirley the year after that.
The band might have stolen its name from a street sign, but the creativity hasn't been lacking since then. They've won Dove Awards and toured with groups like MercyMe, the David Crowder Band and Casting Crowns. Their fourth album, Cathedrals, was out last fall with fan favorites like "No Man is an Island."
The Bible "doesn't call us to convert people. It calls us to make disciples," Donehey said, explaining the song. "Our great privilege is to not hold people's transgressions against them but to offer them grace and community.
"Even God isn't an island," he continued, but expresses community through the Trinity.
That's what Tenth Avenue North wants the Jacksonville crowd to know this weekend: that they're not alone.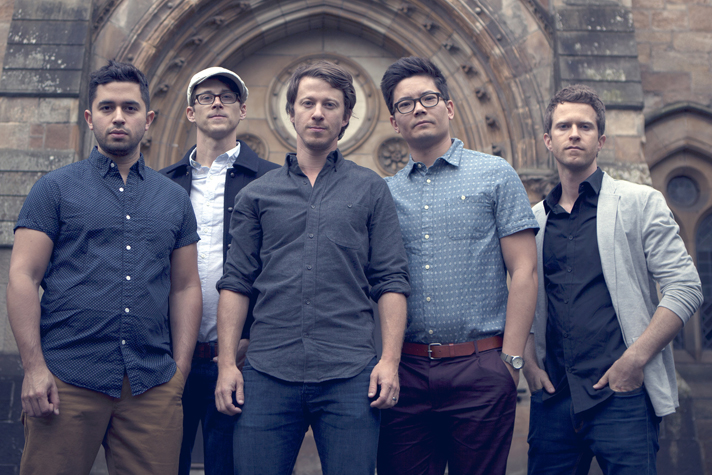 As a student in West Palm Beach, Florida, and now as part of a touring band, Donehey is familiar with Jacksonville, just four hours north of his college stomping grounds. In fact, one of his favorite places to play is Jacksonville's tiny Murray Hill Theatre. Veterans Memorial Arena, where the Festival will be held this weekend, is a tad bigger—with seating for 15,000—but Donehey's goal is still to connect with people one on one.
"I don't care how many people are in front of me. I just want to feel connected to the people we're playing for," he said. He makes lots of eye contact and breaks the crowd into individual people. He thinks about what they might be going through and asks God to help him speak to the audience on a personal level.
"We pray for every group that we're going to play for," he said. "It may sound overly simple but I'm just praying that … as a result of the songs and the Spirit speaking to their heart, they would understand God's love more than when they walked in the room."
He also hopes that if they aren't already, they begin seeking purpose and fulfillment in God—something he knows all about first hand.
It was 17 years ago, as a high school student and star soccer player, when Donehey and two teammates were in a terrible car crash on their way to a game. Their car swerved and flipped several times, throwing them from the vehicle. Told he would never walk again, Donehey proved doctors wrong and simultaneously found an interest in music when he picked up a guitar during recovery.
While his plans to act didn't pan out in college, God used that time to develop an ultimately successful musical career instead.
But purpose can be a fluid thing. The Nebraska native now lives in Nashville with his wife and three daughters. He remembers sitting on his porch one night this past year, wondering again what God wants him to do now that he's at a different place in life. He recalled Isaiah 61:1:
The Spirit of the Lord God is upon me, because the Lord has anointed me to bring good news to the poor; he has sent me to bind up the brokenhearted, to proclaim liberty to the captives, and the opening of the prison to those who are bound.
"All I kept hearing was 'lift their burdens, lift their burdens, lift their burdens.' … It really felt like a new simplification of what I'm supposed to do," he said.
Donehey prays many burdens will be lifted this weekend in Jacksonville—and replaced with purpose found only in Christ.