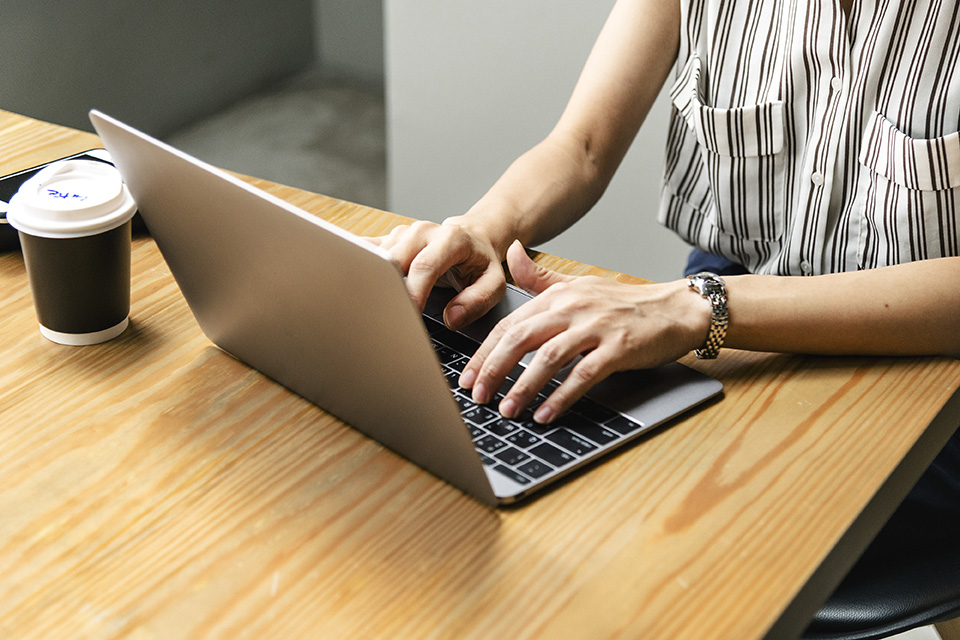 Miriam* desperately wanted to believe in Jesus Christ as her Lord and Savior. The Jewish New Yorker had even been to church a few times. But she just couldn't come to terms with His divinity and resurrection.
How, she wondered, could that actually be true?
Her curiosity led her to find Search for Jesus, BGEA's internet evangelism ministry. There, she connected by email to a trained Search for Jesus (SFJ) email coach named Beverly. Miriam had several questions for this longtime Christian.
Beverly's emails seemed to bubble over with enthusiasm as she shared the meaning of salvation with Miriam. She encouraged her Jewish friend to start in the New Testament with the Gospel of John—her favorite—to learn more about Jesus' life.
Miriam had read the Gospel of John before but she did her homework anyway. Something was different this time.
"My heart was more open, and it touched me more," Miriam said. "Something in me feels softened to the message of Jesus, and I am reading the book of Matthew right now."
As a Jewish woman, Miriam appreciated how Jesus' message tied in with passages in the Old Testament, but she still hadn't asked Jesus to be her Savior yet. Her doubts still lingered.
"What if someone asks Jesus into their life, but still has doubts about His divinity and resurrection?" she asked Beverly. "In other words, I feel like saying, 'Jesus, I know I am a sinner. I know I cannot get to heaven on my own merits. Please save me and show me who You are. I will read Your words and look to know You more.'
"Is that enough?"
Beverly cried reading Miriam's response. She was overjoyed that Miriam was reading the Bible, and Miriam's question immediately made her think of Mark 9:24 where a man said to Jesus, "Lord, I believe. Help my unbelief!"
"Miriam, God knows your heart," Beverly wrote kindly. "If you understand that you are a sinner and cannot get into Heaven by your own good works and you believe that Jesus came to earth to die for your sins and you ask Him to forgive you and receive you as His child, then that is exactly what He will do. You will then be forever His, Miriam."
Beverly prayed for Miriam and encouraged her.
"Jesus is God's Son and He is alive and well, sitting at the right hand of His Father, God, at this very moment interceding on your behalf. Trust that, and as you continue to read the Bible, ask God to help you to fully understand His truth so that you know that you truly know who HE really is."
Miriam's response overwhelmed Beverly's heart.
"I wanted to tell you that through reading God's Word and much prayer, I prayed to Jesus to forgive me, save me and live in me through the Holy Spirit," Miriam wrote. "I accepted that I am a sinner who deserves eternal death, but that through Jesus I can have eternal life with God. The more I read, the more I thought about things, this just felt right, and I am very happy I chose to believe God's Word as true."
Shortly after her decision, Miriam began SFJ's online Living in Christ course, a free, self-guided discipleship opportunity that thousands have signed up for just this year. Hundreds more have signed up for the Spanish-speaking course.
While deciding to follow Christ brought peace to Miriam's heart, it also threatened her immediate world. She was fearful of what her Jewish family might think, concerned of what her unbelieving husband would say. Corresponding with Beverly had been an incredible encouragement, but she was grateful to receive a few church suggestions from Beverly. Even as a new believer, Miriam realized the importance of making new friends in Jesus. Beverly assured Miriam she would still be there for her.
"Thank you for being here to talk with," Miriam wrote. "It made all the difference."
*Name changed to protect privacy.