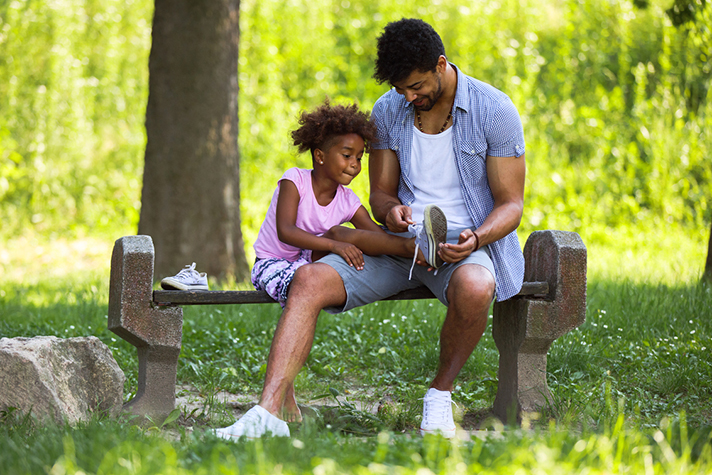 Over the past couple of weeks, we've explored different aspects of God's grace through a 4-part Summer Soul Refresher series, with insight from several of Billy Graham's grandchildren. In part 1, Will Graham unpacked the meaning of grace. In part 2, Cissie Graham Lynch shared three truths about the divine nature of God's grace.
In this third installment, Franklin Graham's second-oldest son Roy Graham takes a look at God's grace toward us.
"Let us then with confidence draw near to the throne of grace,
that we may receive mercy and find grace to help in time of need."
—Hebrews 4:16
In early March 1995, Franklin Graham's second-oldest son Roy Graham panicked. At 18, he had accidentally shot his friend below the temple.
"The bullet went up and down multiple times, a very small distance, lodging in his jaw, and it's still there today," Roy said. One of the country's top neurosurgeons later told Roy after examining his friend's X-rays that the bullet missed everything vital.
Roy's friend thankfully survived, but it was in the hours following the accident that Roy learned a huge lesson about God's grace. More than 20 years later, he remembers that first visit he made to the hospital.
"I saw his mom and his wife first, and I'll never forget the way they treated me and the way they loved me, the way they put their arms around me and gave me a big hug. And his mother said, 'You know, this very easily could have been the other way around.'
"When you see someone else treat you that way, you can understand how the Heavenly Father treats us. … Seeing that take place allowed me to see God's grace."
Roy asked Jesus to be part of his life at a young age, but later on, said his hobbies started consuming his time and drawing him away from God. A few months after the shooting, he "ran to Alaska" to escape for a while.
He was at a cabin near the lake one morning, and some stubby purple irises caught his eye as they poked out of the rocks. In that moment, he said, "I remember realizing that if I wanted God, I was going to have to find God on my own, that it wasn't going to be fed or pushed to me."
While he recognized that God wasn't going to force Himself on anyone, he also witnessed His undeserved grace in so many ways during that time.
Yet the shooting incident wasn't quickly forgotten.
"I faced what I'd done for years to come," he said. Even today, "I almost mourn the anniversary of that shooting."
Roy added: "I'm afraid that the culture today has taken God's grace and abused it. The Bible doesn't say we won't be held accountable for our actions."
Growing up, one of Roy's favorite Bible stories was about King David who took another man's wife and committed murder, yet when he repented, God forgave his sins.
Roy referenced Psalm 103:11-12:
For as high as the heavens are above the earth, so great is his steadfast love toward those who fear him; as far as the east is from the west, so far does he remove our transgressions from us.
The Bible is full of stories like that where people throughout history sinned greatly, yet when they sought God's forgiveness, He extended His grace and used them to accomplish good, even if their journey was rocky.
"God never said He's going to let you out of a situation. He never said, 'Come follow me and your life will be easy and smooth.' … God's grace will allow you to get through the situation and see the light at the other end."
Before Roy's grandmother, Ruth Bell Graham, passed away, she kept a crown of thorns hanging in her bedroom. It's now kept at the Billy Graham Library.
Roy once asked why she kept something that represented so much pain on display. She said every time she faced something difficult, it was a reminder of God's grace and what He did for her by sending Christ to die for her sins on the cross.
The Bible says God can't look upon sin, but when we accept Christ's sacrifice on the cross, God sees His perfection and not our sin.
"God's ultimate grace came when He sent His Son Jesus to this earth. … If it wasn't for Christ, why would He look upon us today?" Roy asked.
With such a grace-filled God, then, why is it so easy for us to hold things against ourselves long after we've asked His forgiveness?
"We have a hard time understanding forgiveness from God because a lot of times in our own hearts and our own minds, we have a hard time forgiving others, and others have a hard time forgiving us," Roy explained.
But God extends beyond the human realm, he said.
"I see God's grace as being that larger than life type thing that allows us ultimate freedom of life at the other end."