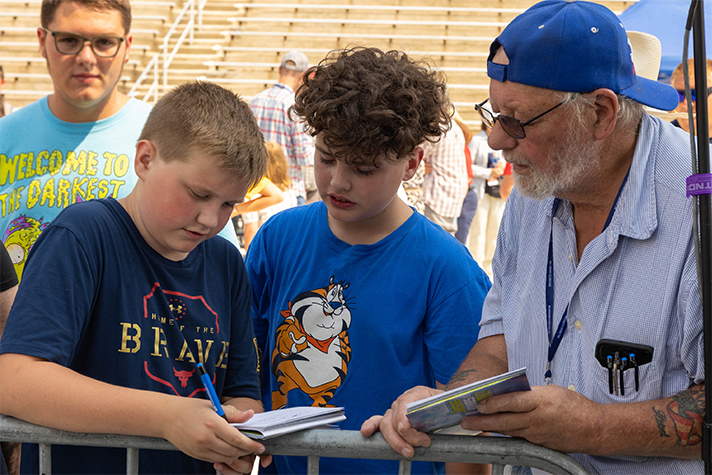 People used to flock to Fairmont, West Virginia, during its glory days as an industrial hub. 
But in recent decades, the population has steadily declined. And young people are one of the primary groups hitting the road.
"I would love to retire here, but there's so much of the world to experience," said 17-year-old Torrie, who served as a prayer volunteer at Saturday's Mountain State Celebration with Will Graham. The high school senior dreams of attending college in California after graduating.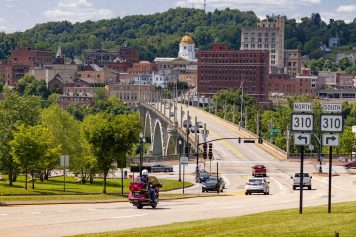 Her youth pastor, Eric Miker, is familiar with this trend. He grew up in a neighboring county, but spent his 20s traveling. Seven years ago, God called him back to the area. 
Now Miker encourages students to follow God's call on their lives, even if that means moving away: "The Bible says, 'Don't let them look down on you because you're young.' I tell them, 'Don't let them look down on you because you're from North Central West Virginia.'"
Saturday night, Will Graham had a similar message.
"Give your life to Christ while you're young," he urged more than 1,800 people who showed up for Student Night. "No one can do it for you. … You have to make that decision yourself."
>>See more photos from Student Night, featuring Skillet, Flame and The Afters. 
The evangelist opened up about his own decision to follow Christ. 
"My grandfather, he was a preacher. You might've heard of him," Graham joked, and many chuckled knowingly. "I went to church almost every Sunday that I can remember. I heard about God all the time, but that did not mean that I was a Christian."
But he still remembers one conversation with his dad, Franklin Graham, that helped him understand why he needed a personal relationship with Christ. And his life was forever changed.
"God gives you purpose in life," Graham told the multi-generational crowd, basing his sermon on John 3:16. "God gives you meaning in life, but you must be willing to come to Him."
And come they did.
When it came time to respond to the message they just heard, people filled the area in front of the Celebration stage. The majority of those who walked forward Saturday night were 18 years old or younger.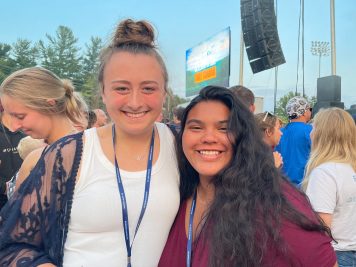 Torrie—the 17-year-old volunteer—got to lead a little girl to the Lord. Her friend and fellow volunteer, Alexis, also prayed with someone who decided to accept Christ as her personal Savior.
"The woman was 61. 6-1," emphasized Alexis, who's 16 years old.
"Before the event, I was afraid to pray with someone older than me. I don't have all the answers. I thought, 'What if they have questions?'"
But after talking and praying together, the two hugged—as new sisters in the family of God. The teenager said the experience gave her confidence to keep sharing her faith.
Soon after that tender moment, the music began to build and Christian rock band Skillet took the stage. Students sang and danced along to the high-energy performance as the sun set over Fairmont State University's football stadium.
God only knows where the young people of Fairmont will be in the years to come. But the prayers that echoed across that stadium Saturday night just might echo across the world.
Looking for purpose in life? Find it today.