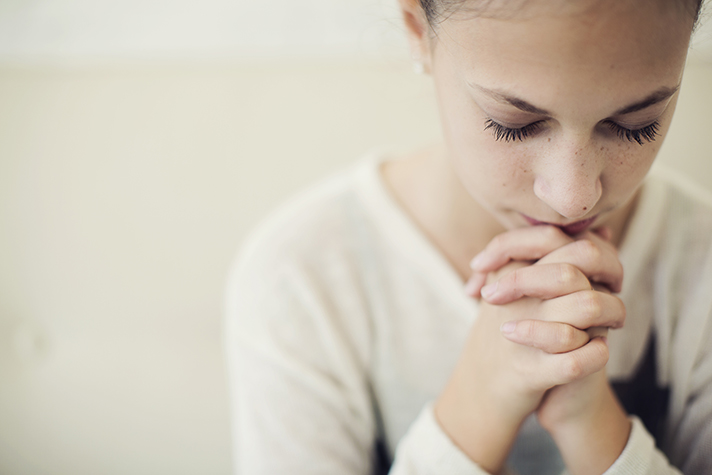 During the pandemic, it's easy to forget that people are struggling with everyday life issues, too. Relationship problems, health scares and emotional pain, to name a few.
With much of the world "doing life" on their own and without faith to lean on, these struggles can eventually become overwhelming. As is the case for some visitors to the Billy Graham Library in Charlotte, North Carolina.
Recently, one young guest came to realize her need for a Savior—and acted on it.
'I Want Jesus in My Heart'
Emily* had come to the Library with her mom and together they went through The Journey of Faith tour. While learning how God used Billy Graham to share the Good News of Christ around the world, Emily's heart was stirred by the Holy Spirit.
Finishing up, they walked into the prayer room.
"I want Jesus in my heart," Emily told a prayer volunteer.
The 11-year-old had been struggling with her parents' divorce. Both had remarried and Emily told the volunteer that the changes had been a lot for her. Emily went on to say that she felt like an orphan.
A heartbreaking statement from any child.
Emily's words opened a door for the volunteer to talk about hope in Jesus Christ. The volunteer shared John 14:18 with her, where Jesus said, "I will not leave you as orphans; I will come to you."
While Emily still has the love of her earthly families, the volunteer assured her that Jesus would adopt her into His family, too—and never leave her or forsake her.
Hearing this, Emily said, "I need Jesus in my life."
The volunteer carefully explained to the mother and daughter the meaning of the Gospel. Emily said she wanted to become a child of God and prayed to ask Jesus into her heart.
It didn't end there, as Pam,* Emily's mother, acknowledged that she was saved but hadn't been living for Christ. Part of the reason, she said, was fear.
Sharing Scripture with her, the volunteer encouraged Pam to trust God again with her life.
>>Fear is leading many to seek God. Do you need prayer? Call the Billy Graham Prayer Line at 888-388-2683.
Pam decided this was what she wanted to do. She asked God to forgive her sins and recommitted her life to Christ.
Like Emily, the mother decided to turn over her pain to Him.
*Names changed for privacy.