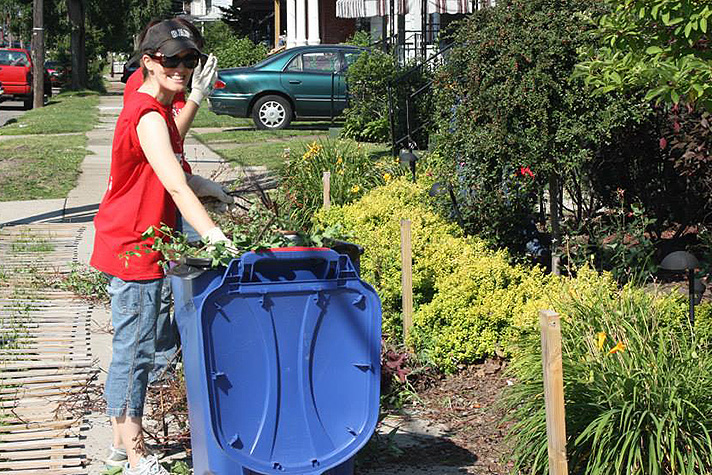 With Rock the Lakes Erie coming up this fall, a team of churches is showing the northwestern Pennsylvania city what a little elbow grease and a lot of love can accomplish.
On July 26, hundreds of ServErie and Rock the Lakes volunteers will fan out across Erie County for a day of service. A similar event earlier in the month mobilized 540 people, all focused on being the hands and feet of Jesus in their community.
The volunteers, who represented churches from multiple denominations across the city, worked on 35 different sites including 15 parks, three inner city schools and several neighborhoods.
Give to Rock the Lakes Erie
Rock the Lakes is an evangelistic outreach featuring a diverse lineup of worship music and a Gospel message from Franklin Graham. Your gift will spread the hope of Christ to Erie.
Give Now
Like most cities, Erie has seen its share of troubles, from unemployment to crack cocaine addiction and violence.
The efforts from local churches to share some tangible love and hope grabbed the attention of Erie's mayor, Joe Sinnott, who told TV station WICU 12 he was impressed by how much the volunteers accomplished in a day.
"If you go out and look at all the parks, you see how much nicer they look," Sinnott said. "It's a lot of work in a very short period of time, which we don't have the opportunity to get done on a regular basis, so we very much appreciate all the folks that came out and did this work."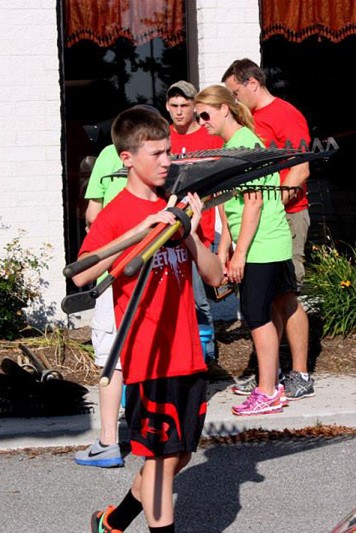 Dustin Dubose, who is working with Billy Graham Evangelistic Association (BGEA) to organize Rock the Lakes Erie, said volunteers picked up trash, pulled weeds, planted flowers, cleaned up basketball courts, painted over graffiti and packaged boxes of food for low income senior citizens.
"Our goal was really to have opportunities to share the love of Christ by deed, by just doing things," Dubose said. "We wanted to let people know we're here, and we're here to help out the community. We're not just here to blow in and blow out for Rock the Lakes."
A BGEA team has been working with Erie churches for the past three years and will facilitate follow up with people who respond to the Gospel during the Sept. 27-28 Rock the Lakes event at Erie Insurance Arena.
The event will feature a diverse mix of music from artists including TobyMac, Kari Jobe, Lacey, RED, Flame and Michael W. Smith. Each night, Franklin Graham will give a Gospel message aimed at communicating the love of Jesus to people who may know much about Him.
"A lot of people are really getting excited," Dubose said. "We're seeing a lot of the denominational barriers breaking down. A lot of churches are working together and realizing it's about the Kingdom."
The next group event will include more efforts to spruce up the community. There will also be a free car wash.
"People can come by and we can wash their car and share Christ," Dubose said.
"Our hope is, as we continue through this process and the event comes and people give their lives to the Lord, that the community will see a sense of hope. And that Christ will be seen more throughout this community."
Be part of Rock the Lakes Erie through prayer, service events or giving.
For more photos of this event plus updates, follow the Rock the Lakes Facebook page.