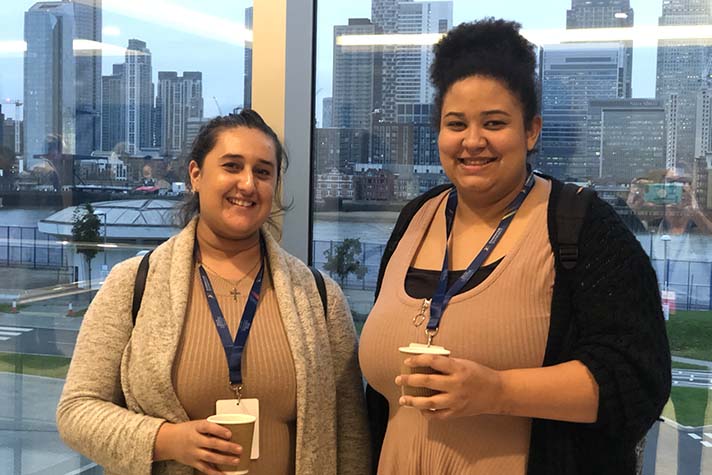 People need Jesus. Jesus can open a person's eyes in a moment.
Those words from Jade Ahmed are why Franklin Graham is taking the God Loves You Tour to the U.K. this month, culminating in London this July.
>>See the full God Loves You Tour schedule.
Thirty-year-old Ahmed lives in Cardiff, Wales, and will serve on the front lines of today's evangelistic event in South Wales. As a counselor, she'll be ready when people's eyes are opened to their need for a Savior.
The estate agent will be there to make sure they understand their decision, pray and celebrate with them.
After all, giving up your burdens and pain to Jesus transforms you. Ahmed knows. She's been a Christ follower for two years.
"I've really felt His love," she said. "He changed me in every way and He saved me. I have this hunger in my heart to want to follow Him."
Ahmed can't keep this Good News to herself.
In her job as an estate agent, she encounters people of various ethnic backgrounds. Ahmed regularly reaches out, shares the Gospel and prays for them.
"It's exciting and really raises your faith when you step out and watch God move in a person's life," she said.
"I share Jesus in my local shops … on walks, in the nail bar." Even at her local "chip shop"—these are French fries for those not familiar.
People in Cardiff can be quite open to faith conversations, she said. Ahmed has also shared the Gospel on the streets of her city alongside friends from her church's ministry team.
Not everyone is receptive, she said, and some can be very hostile. Ahmed presses on, though, knowing God has called her to tell others about His love for them.
She's asked God for any open door to share the Gospel, including the God Loves You Tour.
"We have been praying continuously," she said of her ministry team. "I am very excited and expectant to see many souls saved in the U.K., along with people being set free from bondages and addictions—to witness people's hearts and eyes being opened up to the Gospel and responding.
"Time is very short," she emphasized. "Tomorrow is not promised."
Do you want to know more about a relationship with Jesus Christ? Start here.