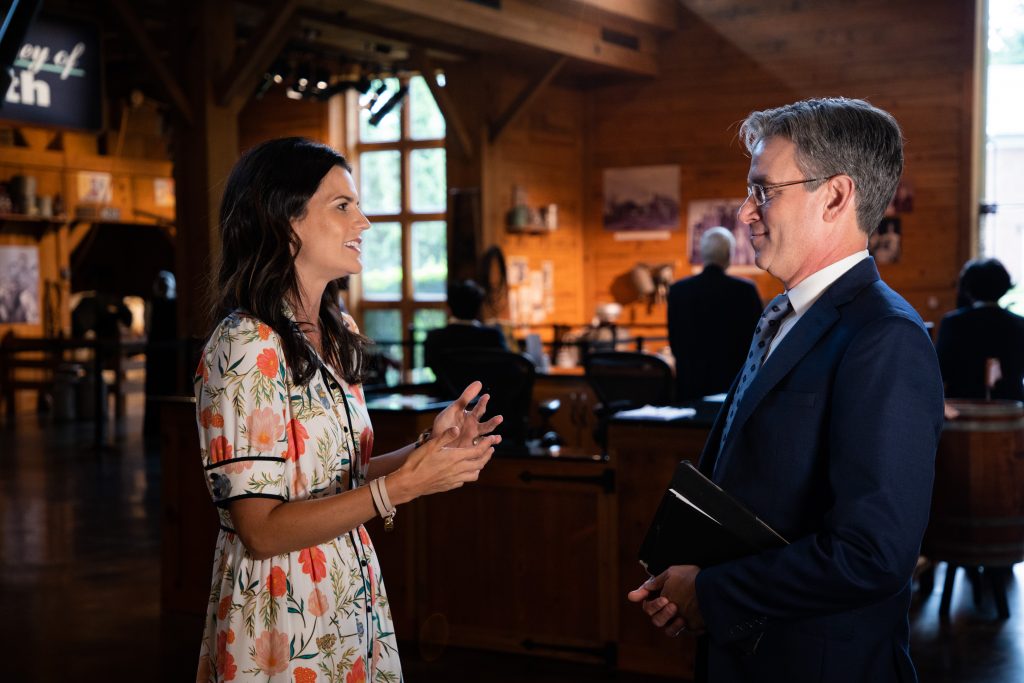 Like Billy Graham, Chas Fagan has his own story of small beginnings.
Originally from rural Pennsylvania, Fagan isn't a formally-trained artist. He taught himself how to draw and paint, grabbing inspiration from landscapes and history lessons he grew to love through the years, which included living in Belgium as a child.
Fagan started out drawing political cartoons for various newspapers. But now, his portraits and sculptures depicting some of the most respected public figures are admired around the world.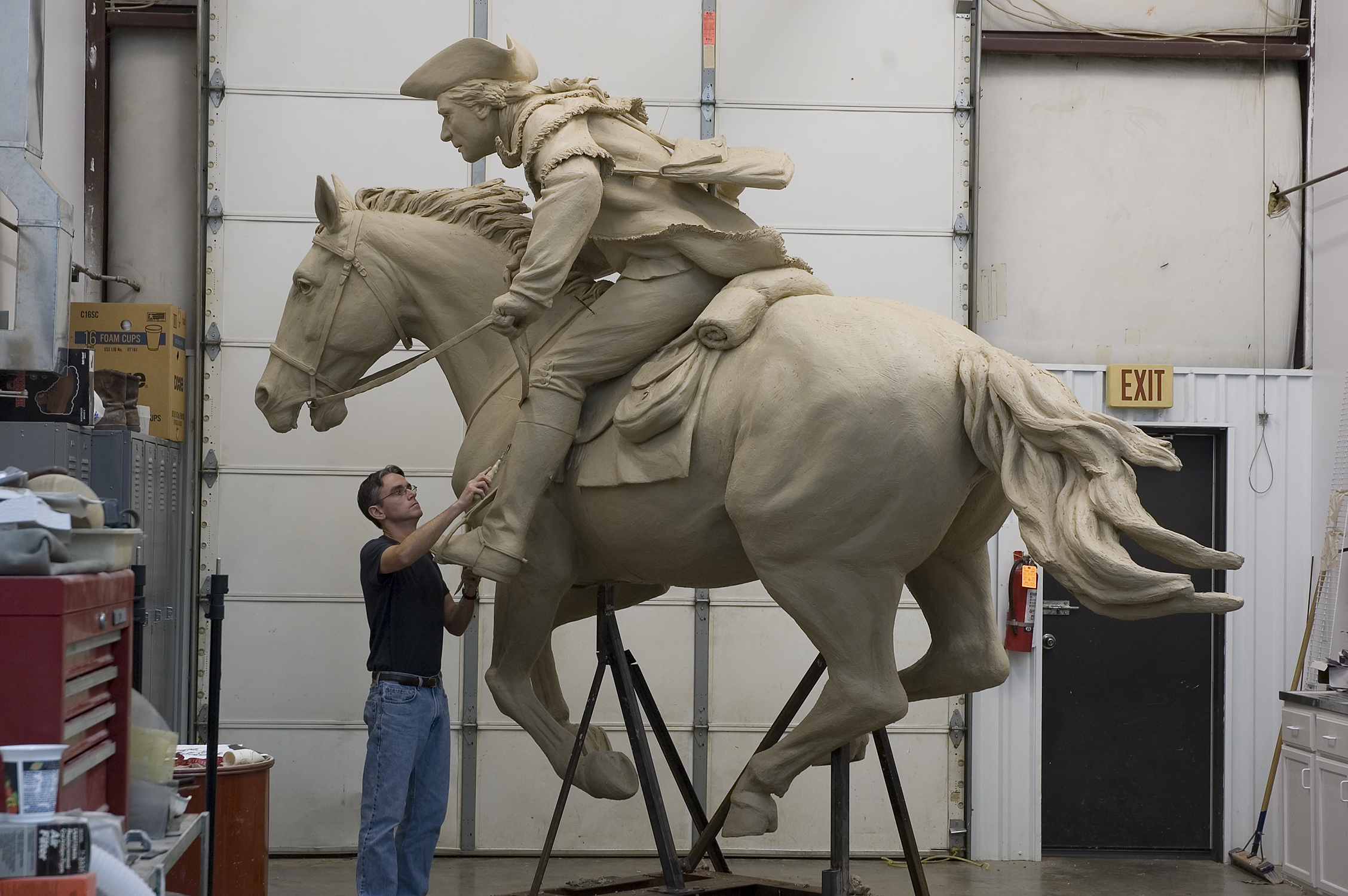 Soon, he'll add Mr. Graham to his works of art.
Fagan was recently selected to complete the sculpture of "America's Pastor" that will represent North Carolina in the U.S. Capitol's National Statuary Hall. Former Gov. Pat McCrory approved the statue-to-be in 2015, and a call for artists ended in April.
"This is something for North Carolinians to be proud of and to always remember that God can use any of us as long as we have a life and a heart that surrenders to Him and is obedient to His calling on our life," Billy Graham's granddaughter Cissie Graham Lynch said when the statue was first announced.
Cissie officially revealed the news to Fagan this week at the Billy Graham Library.
"It's such an honor to represent an iconic American figure like Billy Graham," Fagan said. "I'm happy I can help capture and preserve the life of Billy Graham and what he stood for in this way—and to do that at the historic center of America."
As an American citizen growing up in Europe, Fagan remembers watching Billy Graham on TV and saw him as someone he could tell his friends, "This is what America is all about."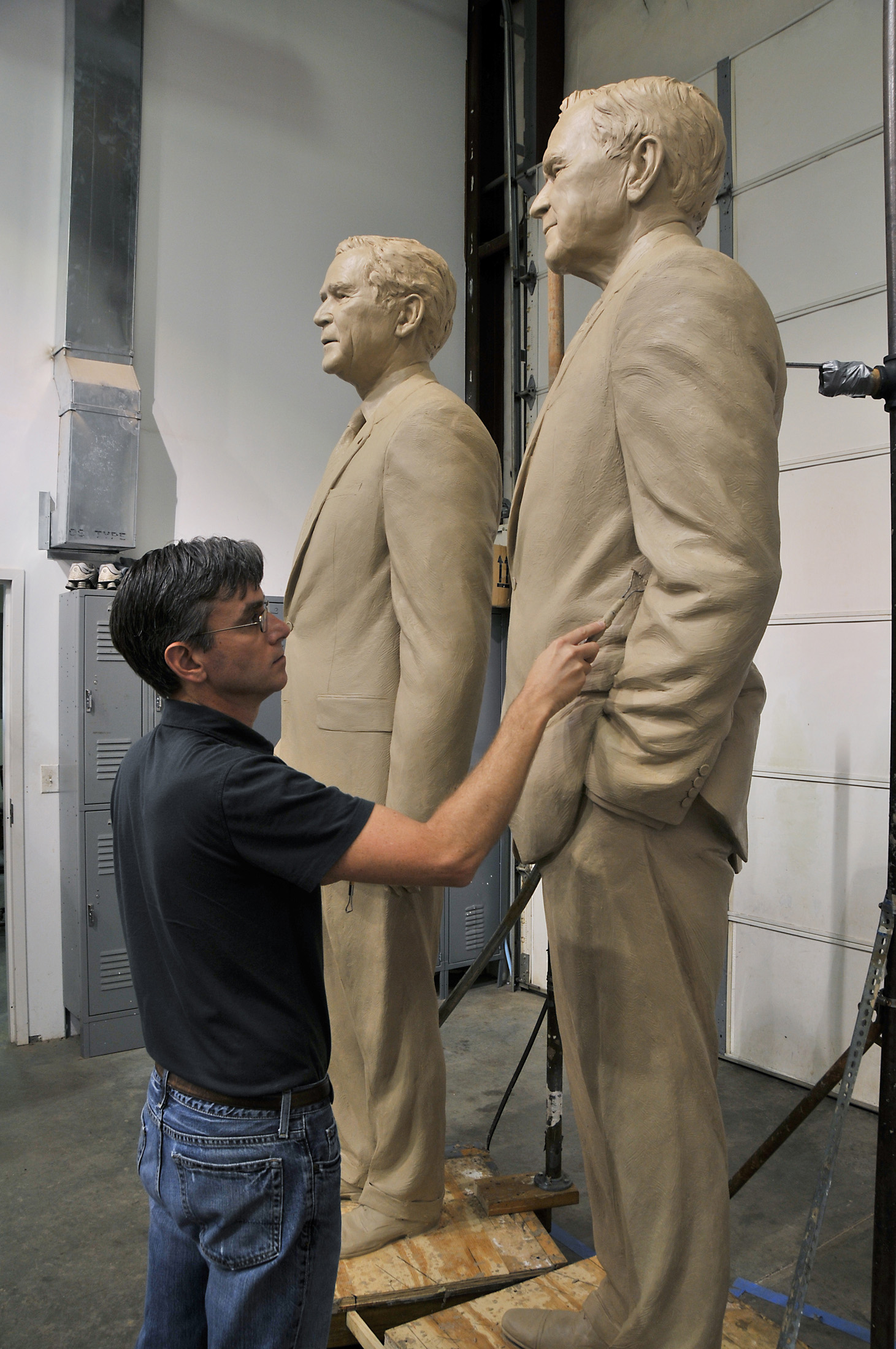 To a young Fagan, Mr. Graham was "evidence of what it meant to [embody] basic goodness."
Later in life, "I was especially impressed with his work behind the Iron Curtain," said Fagan, who has a degree in Soviet Studies.
Next Steps
Cissie Graham Lynch was involved in selecting Fagan as the artist for her grandfather's statue and will be part of the design review process to come.
As she gave him a tour of the Billy Graham Library, it was evident Fagan is already in study mode for the assignment.
"He had such a distinctive brow, cheekbones, hair, jaw," Fagan told Cissie, later recognizing that portraying Mr. Graham anywhere from the 1940s to 1970s could capture the essence of Billy Graham that many love and remember.
Although these are just the beginning stages, the finished product will likely be larger than life-size—anywhere between 5'9″ to 8 feet. Completion of projects like this typically takes well over a year, Fagan said.
"This will be a fun, collaborative effort with the panel. You have to get to know the figure that's being represented," he explained.
That includes talking to family members, sifting through archive photos and video, and doing all he can to study Mr. Graham's mannerisms through the years.
Cissie welcomed Fagan to come back and visit the Library anytime to "go through all the little details" and gain inspiration for his piece.
Fagan's previous high-profile commissions include oil portraits of every U.S. president, the official portrait of Mother Teresa for her canonization at St. Peter's in Rome, and statues of President Reagan in the U.S. Capitol Rotunda, Neil Armstrong for Purdue University, and Rosa Parks in the Washington National Cathedral, among others.