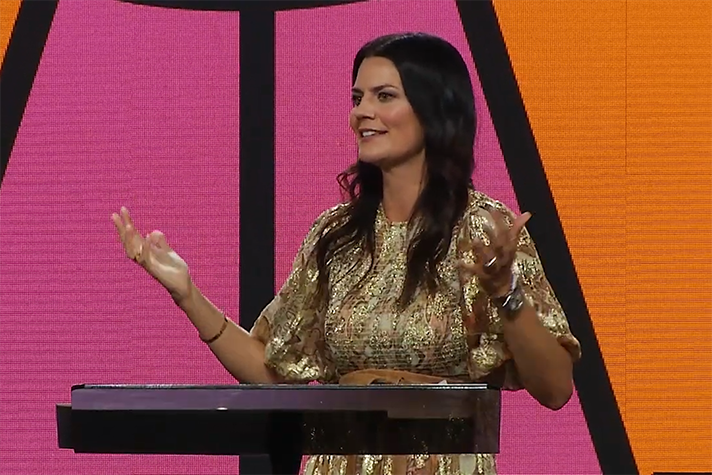 When everyday trials come, how can we keep our eyes on eternity?
Is there a situation you are facing today that has left you exhausted, overwhelmed, or discouraged?
"We're so often caught up in our troubles and our misery that we've lost our focus of where Jesus is calling us," Cissie Graham Lynch said on her latest Fearless podcast episode.
Lynch shares a few of the misadventures that she and her family have run into recently. From flooded tents to vehicles stranded in the snow, Lynch knows how hard it can be to keep the right perspective when something goes wrong—whether it's heartbreaking or just inconvenient.
"We can have joy in the storms because we have hope. You have to fight for that joy in your life because it doesn't always come easy," Lynch said.
Our trials—no matter how overwhelming—are temporary. An eternity of peace, joy, and hope awaits us.
"In God's great mercy, He has given us new birth into a living hope through the resurrection of Jesus Christ from the dead," Lynch shared, citing 1 Peter 1:3–4. "We have an unfading inheritance that can never be taken away."
Our story doesn't end here on Earth, either. Because of Christ's sacrifice on the cross, we are invited to join Him one day in Heaven.
In the time left between us and eternity, we can know that a far better day is coming.
The Bible says that in Heaven, God "will wipe away every tear from their eyes, and death shall be no more, neither shall there be mourning, nor crying, nor pain anymore, for the former things have passed away" (Revelation 21:4, ESV). Are you sure of your eternity in God's presence?