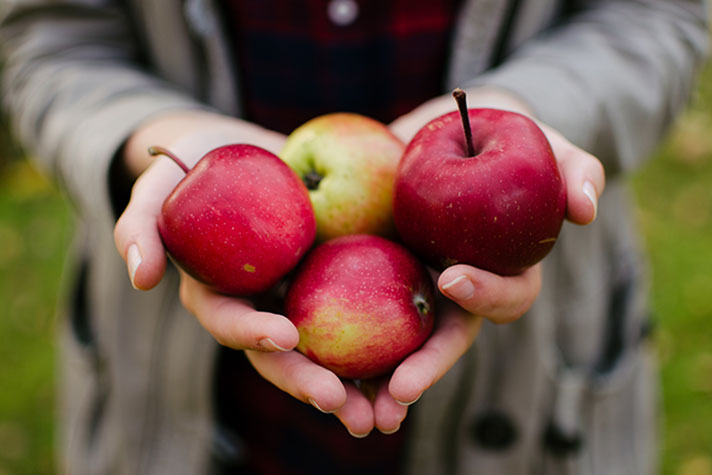 This fall season, take your family apple picking—or grab some from a local store—and enjoy this scrumptious apple cake recipe from Ruth Bell Graham.
Cake
Ingredients:
1 cup cooking oil
1 1/2–2 cups sugar
3 cups plain flour
2 eggs, beaten
1 cup chopped nuts
1 tsp baking soda
2 tsp vanilla
1/2 tsp salt
3 cups fresh apples, chopped
Instructions:
1. Set the oven to 300°F.
2. Combine oil, sugar, well-beaten eggs and vanilla. Measure and sift flour, salt and baking soda—then add to the first mixture.
3. Stir in apple and nuts, and mix well. (Batter will be very stiff.)
4. Pour in long baking pan (about 13 x 9). Bake 1 hour.
Glaze
Ingredients:
1 cup brown sugar
1/2 cup margarine
1 tsp vanilla
1/4 cup evaporated milk
Instructions:
1. Place margarine and sugar in double boiler, and allow to melt.
2. Add milk, and bring to full boil.
3. Cool, then add vanilla.
4. Pour over cake. Enjoy!