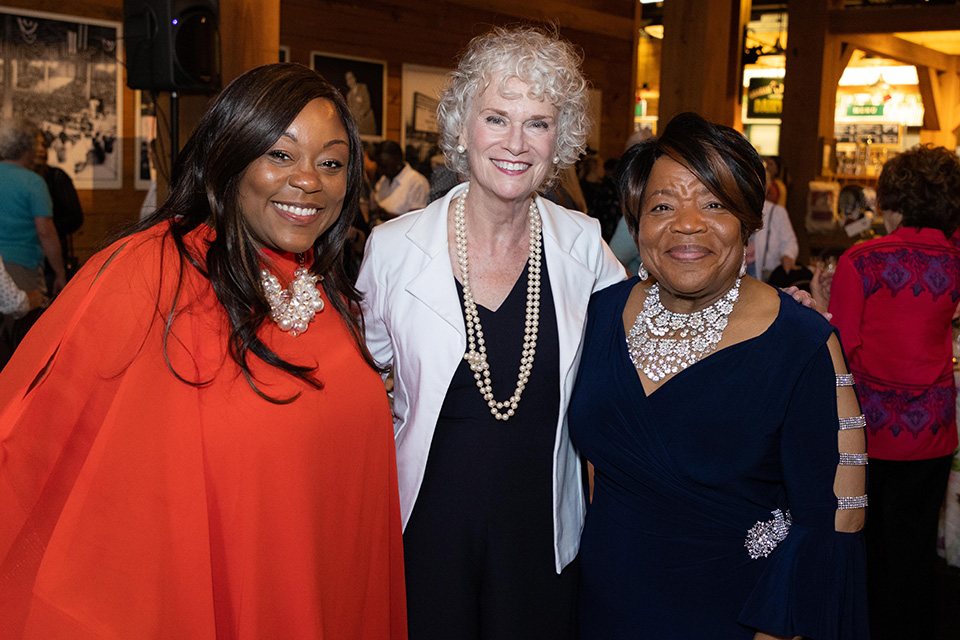 Give me things to do
that others shun,
I am not so gifted or so poised,
Lord, as some.
I am best fitted
for the common things,
and I am happy so.
—excerpt from Ruth Bell Graham's poem Common Things
Ruth Bell Graham seized an otherwise common calling, as she references in her poem, and walked it out in extraordinary measure.
On Friday, two of Graham's daughters shared stories about their mother's legacy during a Ruth Bell Graham Celebration Dinner hosted by the Billy Graham Library. Attendees laughed and occasionally blinked back tears as Gigi and Ruth Graham remembered their mother's wit, wisdom and fierce commitment to serve Christ.
June 10 would have been Graham's 101st birthday. Four days later marked the anniversary of her homegoing. She passed away June 14, 2007.
But the mark she left on her children—and arguably the world—remains.
During the evening, Gigi and Ruth both reminded the audience: There wouldn't have been a Billy Graham without Ruth Graham.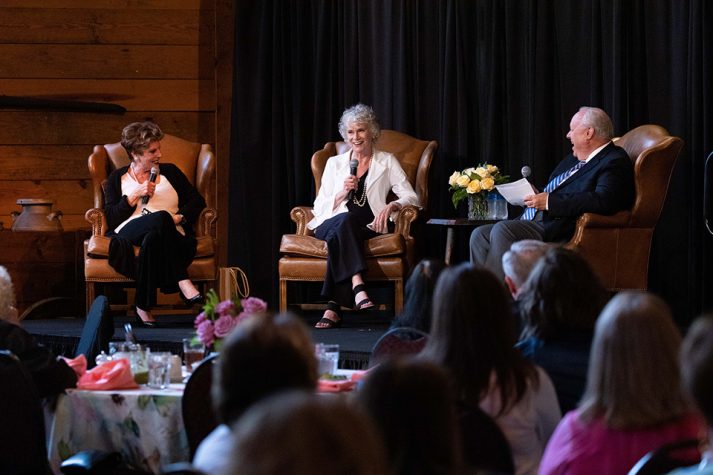 That sentiment stayed with Shion Fenty, who brought her mother Jennifer Haynes-Young to the dinner to celebrate her mother's 65th birthday.
"That means she held down the fort," Fenty said. "She was strong. She took care of the kids. She was basically a single parent, but really she was actually parenting the nations because she let her husband go out there and bless all of us. How many people would not be in the kingdom of God if it wasn't for her? If it wasn't for him?
"So it's OK to be a silent partner because you still get all those crowns. God still blesses you for all of that. She did things behind the scenes. People didn't know her, but the kingdom of God knows her."
And on Friday, those attending the sold-out dinner got a chance to hear even more about Mrs. Graham. Enjoy the following five short stories:
A Purposeful Packrat
Graham grew up the daughter of missionaries in China. It was a happy childhood, although primitive and tough. And it was there that she learned to save everything. Years later, she would pen the bestseller Legacy of a Pack Rat.
"She saved everything, and when we went back to China with her we understood that because when you're on the backside of China, you may not find a rubber band," said Ruth, the Graham's third child and youngest daughter. "She carried it all with her because she knew she might need it at some point."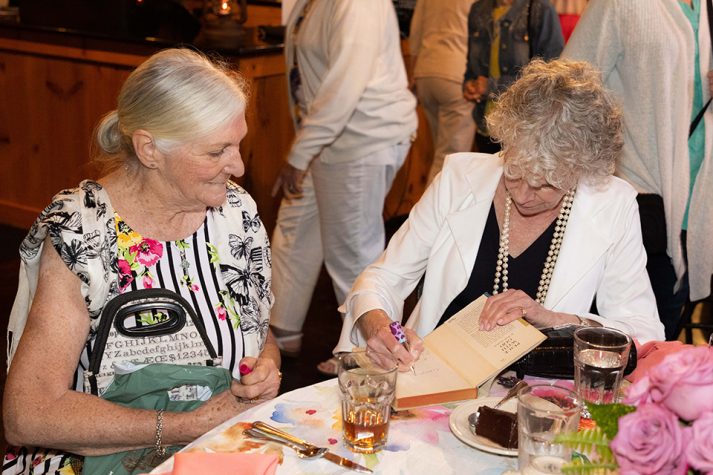 Her gift of resourcefulness never waned. She'd save heavy napkins from restaurants, and reuse bows, cards, even wrapping paper. She was creative and sewed her own clothes. Mr. Graham would bring back sewing materials and the expert seamstress would make beautiful gowns.
"She didn't seem to mind that she couldn't afford the finer things and was always interested in the simpler things," Ruth said. "She didn't have fancy jewelry. She didn't have big diamonds. She always wore a strand of pearls and her wedding band, and that was it. She was simply elegant."
Behind the Scenes
Mrs. Graham was a voracious reader, and she helped Mr. Graham by not only researching for him, but also by staying up on current events.
"She could have these (news-related) conversations with Daddy that helped him prepare for his sermons," Gigi said.
In an age devoid of television, internet and other technological distractions, Mrs. Graham read once the children went to bed and her husband was on the road. By her bedside, she kept her Bible, a book on China, a devotional and a best seller. Gigi noted that one of her mother's favorite things to do in London was visit the bookstores and pore over the old theological works. She even taught herself how to read old English so she could better understand them.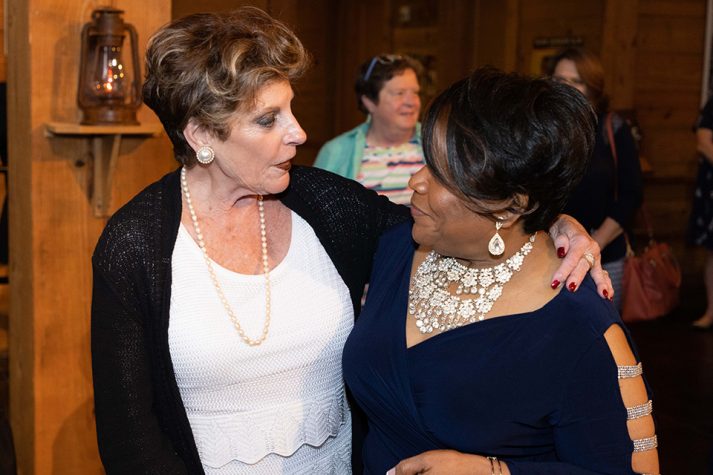 "There wouldn't be a Billy Graham without mother," Gigi said, her voice breaking with emotion. "She was there all the time for him, supporting him, loving him. Her life might have looked glamorous to people. It would be nice to go see the queen or whatever, but her life was difficult.
"She missed Daddy. She used to sleep with his jacket in her bed. She gave up an awful lot in life to be a support to Daddy."
Household Physician
But Mrs. Graham rarely passed up an opportunity to good-naturedly rib her beloved husband, who could be a bit of a hypochondriac. Gigi remembered how one time her father had spent a few days bemoaning his aches and pains. "(After three days) she finally looked up and said, 'Why don't you be quiet and die like a Christian?'"
The intimate crowd in the Library burst out laughing, as the sisters further recalled a time when Mrs. Graham took an old piece of plywood and planted a mock tombstone for Mr. Graham in their Montreat yard. Sometime later the Grahams took a walk around their property, and he saw it.
"He didn't think it was one bit funny," Gigi said.
Lucy & Ethel
Shelli Simontacchi, of nearby Matthews, North Carolina, was still laughing about one of Mrs. Graham's pranks after Friday's dinner concluded.
The story goes it was somewhat early in the Billy Graham Evangelistic Association's ministry and the Grahams were in Paris with longtime friends Grady and Wilma Wilson. During the trip, the husbands told the wives not to go shopping. Ruth and Wilma went anyway. They hit the antique shops and bought several items that they then used to decorate their hotel room. When it came time to leave, the ladies started loading their suitcases with the items. They lifted knick-knacks off shelves and pulled photos off the walls, saying things like, "Oh I like this. I'll take this. Put this in your suitcase." The husbands completely fell for the prank.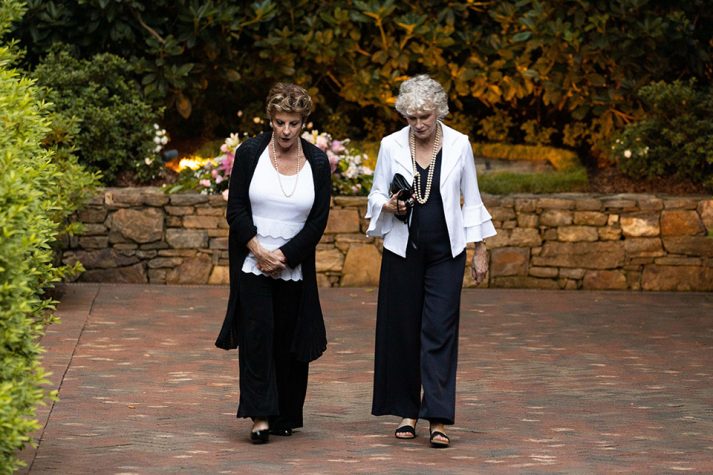 "It reminded me of like Lucy and Ethel (from Everybody Loves Lucy)," Simontacchi said smiling. "I've never heard that (story), and I've read a lot of the books on the Grahams. I loved hearing the down-to-earth stories and just that they were real.
"She had a great sense of humor, and I think a lot of people could use that nowadays."
Bon Appetit
Mrs. Graham didn't reserve her shenanigans for only family and close friends.
When guests came to the house for dinner, sometimes bean soup was on the menu. "She would serve everybody bean soup except one, and they got dirty water with tadpoles," Gigi said. "So every time they tried to pick up a bean, it swam away."
Intentional Evangelist
A mother, grandmother and great-grandmother. A poet, artist and expert seamstress. A devoted wife, practical jokester and fierce follower of Christ. Mrs. Graham was known for many things, and in many cases she was personal, especially when it came to evangelism.
"The way she treated people was the way Jesus treated them," Ruth remembered. "She accepted them where they were, loved them where they were. While my father's gift of evangelism reached thousands, Mother loved people one by one."