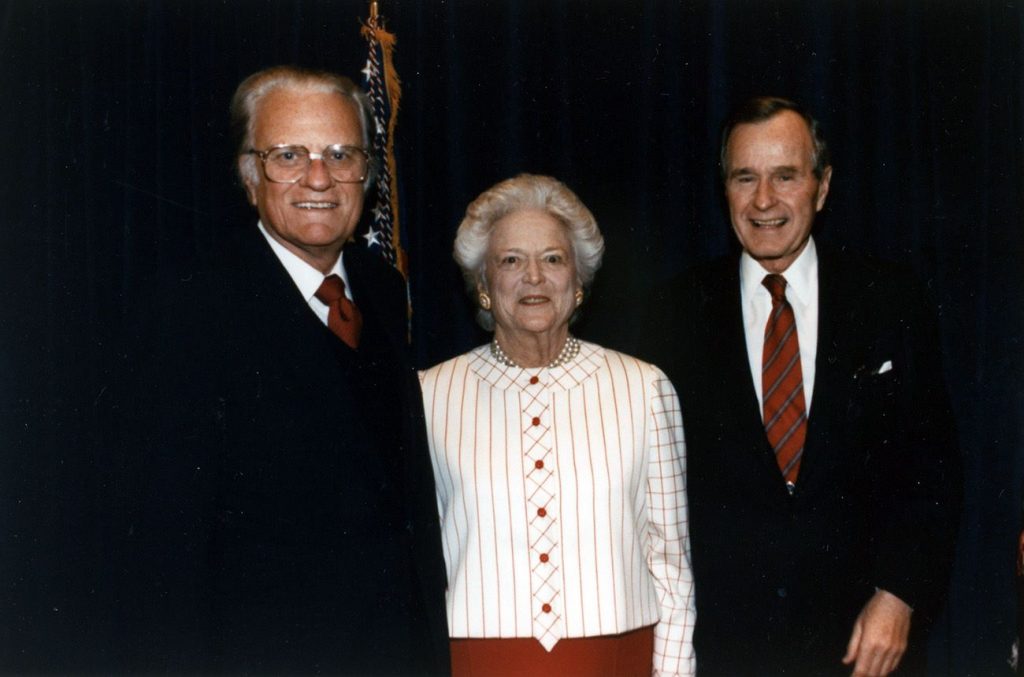 Former first lady Barbara Bush, known for her wit, commitment to her family, and passion for literacy, passed away on Tuesday. She was 92.
Mrs. Bush leaves behind her husband of 73 years, former President George H.W. Bush, as well as five children and 17 grandchildren.
"Laura, Barbara, Jenna, and I are sad, but our souls are settled because we know hers was," former President George W. Bush said in a statement shortly after her death was announced.
The Bushes were close friends with Billy Graham and special to the Graham family, often sharing time together both in and out of the White House.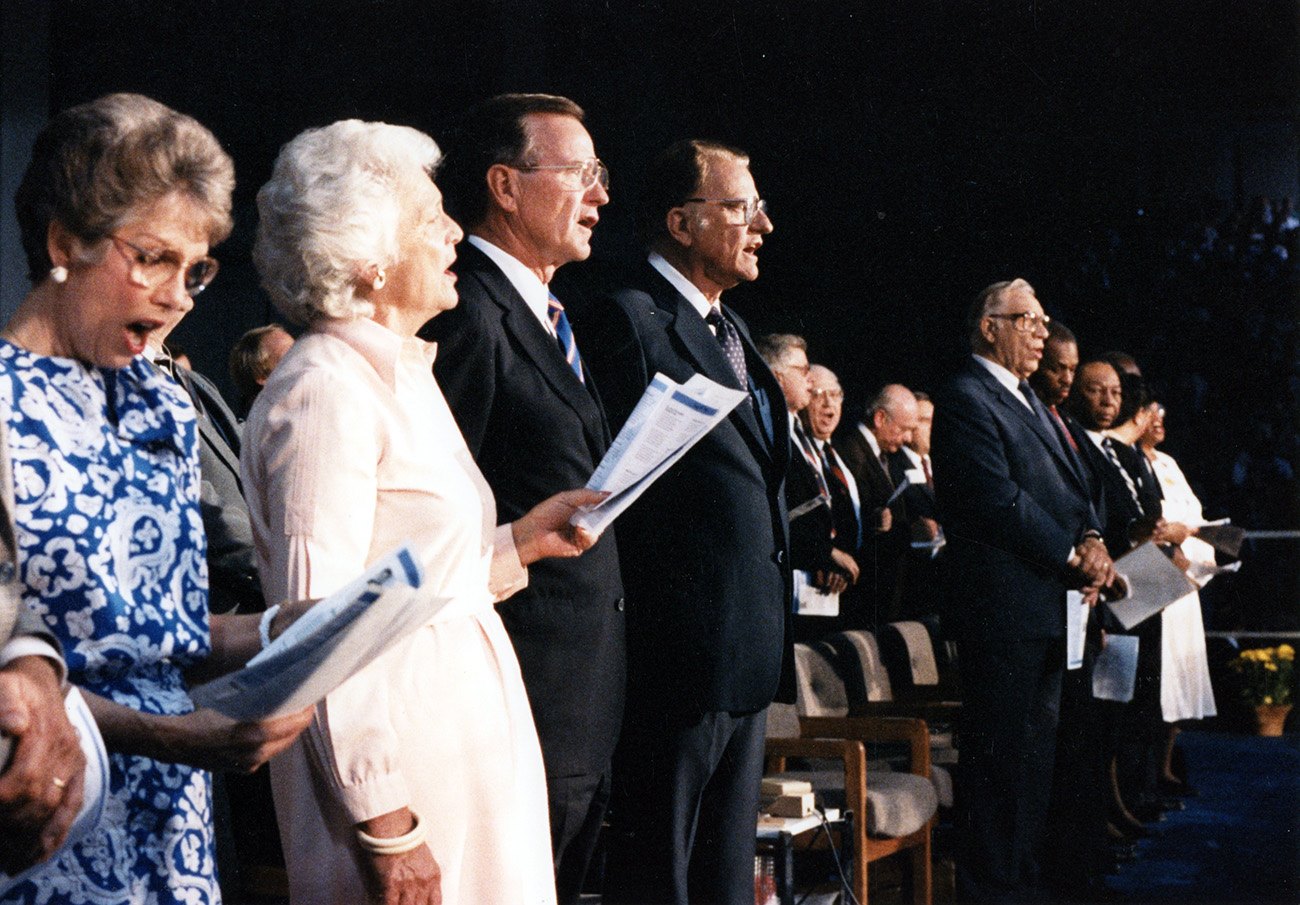 "My deepest condolences and prayers for President George H.W. Bush and the family as they have lost a dear wife, mother, grandmother, and much more," Franklin Graham said on his Facebook page Tuesday.
"Former First Lady Barbara Bush was a class act," he added. "I know the family would appreciate all of our prayers during this time."
Mrs. Bush's death comes just days after she decided to forgo future treatment for her failing health. The former first lady was hospitalized numerous times while battling congestive heart failure and chronic obstructive pulmonary disease.
"It will not surprise those who know her that Barbara Bush has been a rock in the face of her failing health, worrying not for herself—thanks to her abiding faith—but for others," the family said in a statement on Sunday.
Billy Graham, who sometimes held Bible study with the Bushes and was credited with helping lead former President George W. Bush to Christ, was with George Bush, Sr. and Mrs. Bush at the White House in 1991 on the night the Gulf War began.
The couple also attended the 2007 dedication ceremony for the Billy Graham Library in Charlotte, North Carolina.
A funeral will be held for Mrs. Bush at St. Martin's Church in Houston. She and former President H.W. Bush have been devoted members there for decades.