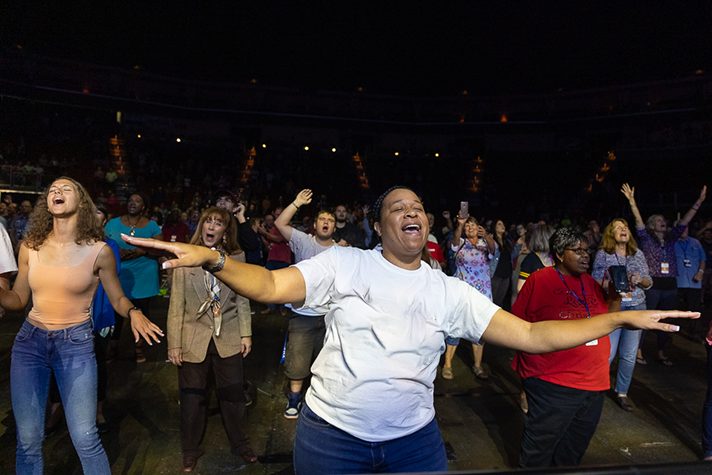 October is harvest season for much of the United States. And that's especially true for the agricultural powerhouse of Iowa.
But this weekend, there's a double harvest in the state's capital city.
After months of prayerful preparation, Will Graham is proclaiming the Gospel in Des Moines—and the first night of the Iowa Celebration already led to spiritual fruit.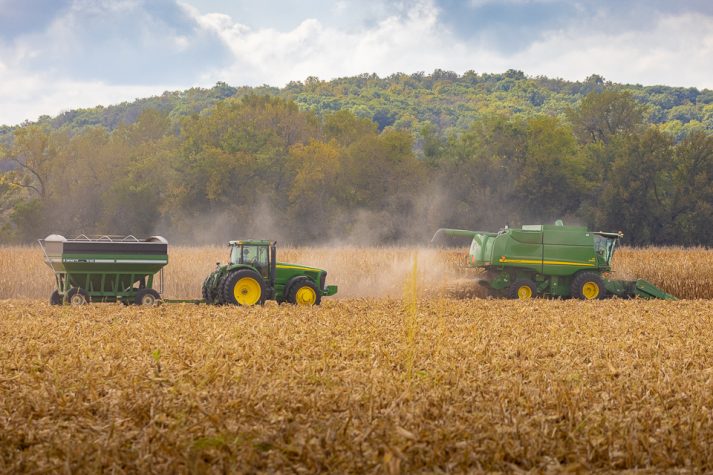 After Gospel singer CeCe Winans and singer-songwriter Aaron Shust welcomed the Friday night crowd, Will Graham opened God's Word to Matthew 27. He talked about a notorious criminal named Barabbas, who the crowds chose to set free instead of Jesus.
Maybe you've heard the story before. But where do you place yourself in it?
"We're Barabbas. We're the murderers. We're the thieves. We're the ones that rebel against God," said Will Graham from the Wells Fargo Arena, a multipurpose sports arena hosting this weekend's evangelistic outreach.
"We've all come short of God's glory, His perfection," he explained.
But that's not the end of the story. Jesus willingly takes our place, paying the price for our sins. That's what He did for Barabbas, and that's what He'll do for you.
"There's nothing you can do that God cannot forgive," Graham encouraged the Friday crowd.
When the evangelist invited those listening to publicly accept Christ's gift of salvation, people across the arena trickled to the front of the stage. They were met by trained counselors—who'd been praying about that specific moment for months.
>>See more photos from night one of the Iowa Celebration.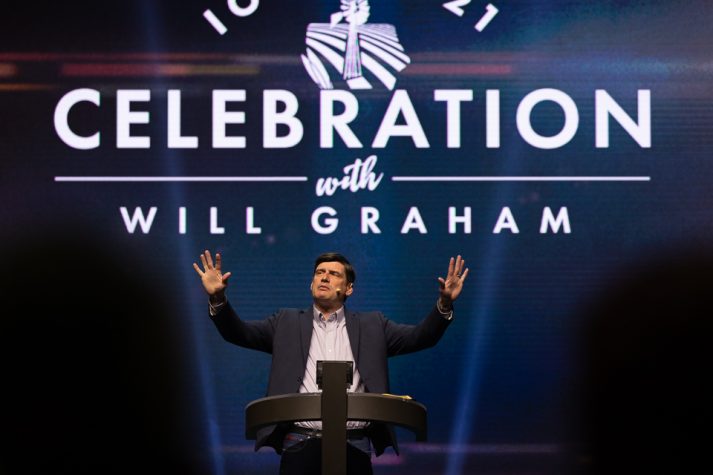 Holli and John Short lingered by the stage long after others returned to their seats. The husband and wife duo stood close to a tearful woman, nodding compassionately as she shared her heart.
Turns out, the volunteer counselors knew the middle-aged woman—named Sarah—before Friday. In fact, they invited her to this weekend's Celebration but didn't expect her to come.
But they had planted a seed. And they got to see that seed take root when she walked forward to commit her life and her worries to Christ. 
To add to the surprises of the evening, Sarah brought her boyfriend—who's never been to church.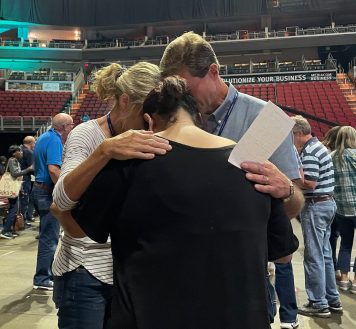 "I think coming here, to a sports arena, was a lot easier for him than coming to a church building," John said.
From high in the bleachers, Sarah's Spanish-speaking boyfriend listened attentively to Will Graham's message through a simultaneous audio translation. As the evangelist explained the Gospel, an interpreter sitting backstage immediately translated it into Spanish, which the man heard directly through his headphones. 
While he didn't walk forward Friday, "who knows what went on in his heart," John said with a smile.
Another spiritual seed planted.
"Here in Iowa, a tiny corn seed takes a whole summer to grow," Holli added. "We want things done quickly, but the Lord is working and He's been working in Iowa a long time.
"We're ready for revival. We're ready for harvest."
The Iowa Celebration continues today with a morning outreach for children and an evening outreach for all ages. Join us in Des Moines, or watch live online.