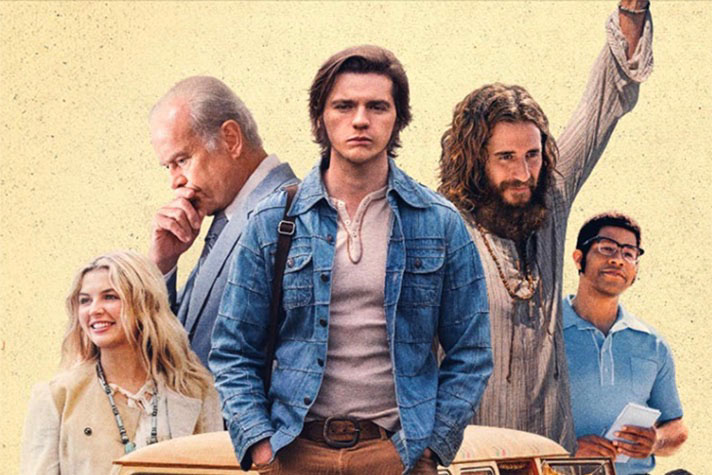 Greg Laurie didn't grow up in church. So when the Jesus Movement broke out in Southern California in the early 1970s, he didn't realize he was in the middle of something revolutionary.
"I had no point of reference," Laurie said. "It was all new to me. I thought, 'Wow, this is Christianity?!'
"I didn't know I was in a spiritual awakening until later on. It was just normal to me at that point, but it was a very incredible version of normal."
The Jesus Revolution, as Time Magazine labeled it in its June 1971 cover, was a movement Laurie wonders if he'll ever see again. In fact, he had conversations with one of the movie's central characters, late Calvary Chapel founder Chuck Smith (played by Kelsey Grammer), asking if he thought it was possible.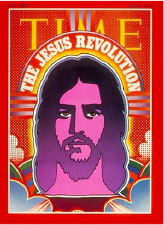 "His response was, I don't think we're desperate enough," Laurie said. "You had what seems like the breakdown of American society. I think there was a desperation in America."
Laurie listed a litany of points the country had endured that culminated to that point.
"You had the assassination of Robert Kennedy and JFK and Martin Luther King Jr., before that. You had Nixon resigning over the Watergate scandal. You had the Vietnam War escalating and young men coming home in body bags. You had riots in the streets and racial conflict. And you had the drug epidemic just exploding. Rock stars Jimi Hendrix, Jim Morrison, and Janis Joplin were all dead by the age of 27.
"It was this wake-up call. And in the middle of this darkness, God shined a bright light."
The story behind The Jesus Revolution movie began when faith-based film director Jon Erwin (I Can Only Imagine, I Still Believe) saw a copy of Time Magazine's 1971 psychedelic cover—and it piqued his curiosity. He found out Laurie became a Christian during this movement and wanted to inspire the youth of today.
"Jon wasn't alive back then, he's in his 30s. But he wanted to tell the story to his generation," Laurie joked. "I told Jon, I like your version of Greg Laurie better than mine. I like movie Greg."
The movie focuses on the relationship between Greg Laurie and his future wife, Cathe. It also includes the unlikely friendship of conservative Calvary Chapel Pastor Chuck Smith and hippie evangelist Lonnie Frisbee (played by Jonathan Roumie of The Chosen).
"It was like nitro meeting glycerin—a revival broke out in Chuck's church," Laurie said. "And I walked right into it after accepting Christ."
The story is deeply personal for Laurie as he endured a grueling childhood that included an alcoholic mother who was divorced seven times. "Home was terrible—there were fights every night," Laurie said. "But Christ broke the cycle of sin in my life. And He can do it for anybody.
"I'm glad we can use my story, how God intervened in my life and brought me out of the pit of despair."
>>Find out how Christ can help you break the cycle of sin today.
Jesus Revolution opened Feb. 24 nationwide and offers a unique opportunity to bring someone far from God to the movie theater to hear the Gospel through a historical event.
>>Buy a ticket for you and a friend to see Jesus Revolution.
"I think this would be a great movie for a Christian to take a non-Christian to. Buy two tickets and I think you'll have a very interesting conversation after the movie. I think you'll find that God has opened a person's heart.
"There's a lot of surprises. I think you'll shed some tears."