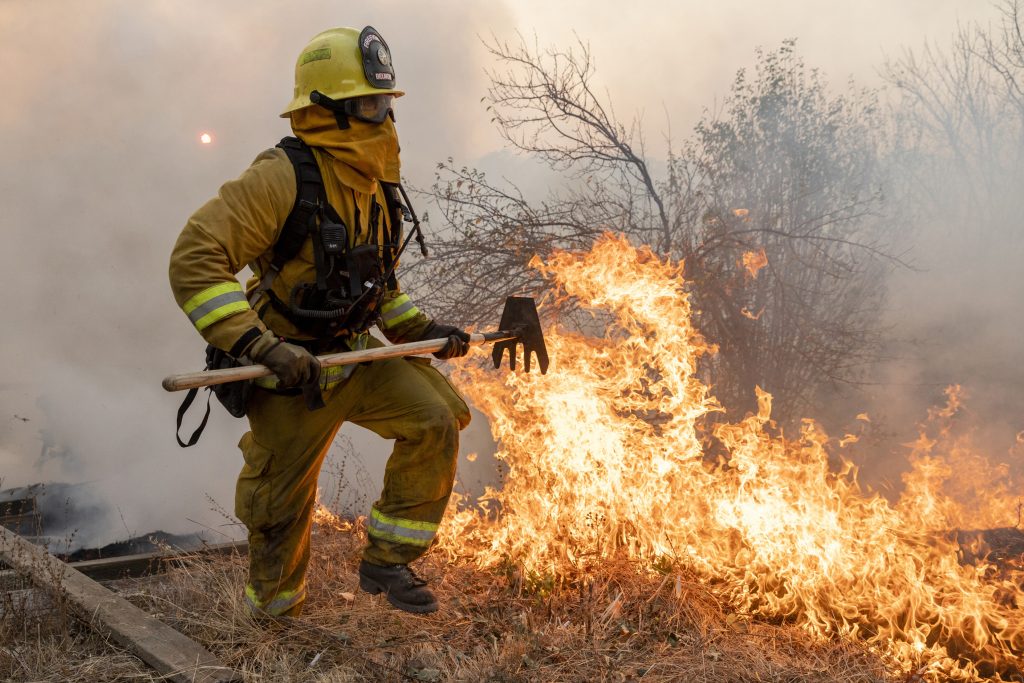 The Billy Graham Rapid Response Team (RRT) is offering emotional and spiritual care to evacuees staying in Sonoma County shelters during the Kincade Fire that has overtaken more than 76,000 acres in Northern California since October 23.
"Wildfires are so destructive, but the impact goes beyond the structural damage to homes, land and property," said Josh Holland, RRT's assistant director. "Emotionally, wildfires take such a toll on people—whether in regards to loss of friends and family … a home … or being displaced and having the fear of the unknown as to what you will find when you return."
While there have been no deaths attributed to the Kincade Fire, reports say nearly 200 structures have been destroyed. At least nine other wildfires are burning throughout California, but Kincade remains the largest active inferno.
This is RRT's first wildfire deployment of 2019.
"What's been all over news is the Easy Fire in Southern California," Holland continued, explaining there are chaplains on standby to respond to that area as well.
Tracing his finger across a map of California, Holland said the team is remaining focused on the Kincade Fire for now and has already ministered at shelters in Petaluma, Napa and Santa Rosa.
Last year, Billy Graham chaplains deployed to offer a listening ear and prayer 200 miles northeast of Sonoma County in Paradise, California, after a fire killed 86 people and destroyed 13,000 homes.
"Our chaplains are praying for all those impacted, including the firefighters," Holland said. "We can't imagine how emotionally difficult this is, and we're ready any time a door opens to come alongside people that are hurting."