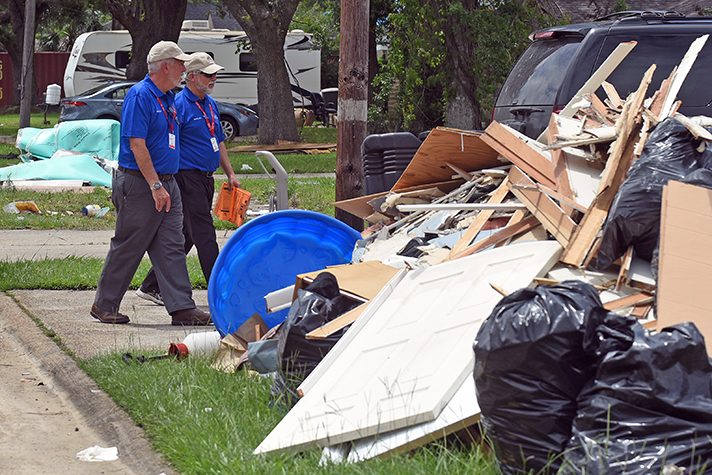 The Billy Graham Rapid Response Team (BG-RRT) has deployed more crisis-trained chaplains alongside Samaritan's Purse to minister in South Louisiana, which was recently inundated with more than 25 inches of rain.
On June 1, additional chaplains arrived in Iberville Parish, Louisiana. They're serving the particularly hard-hit communities of Bayou Sorrel and Bayou Pigeon. Some of the Rapid Response Team is already offering care in battered Lake Charles, Louisiana, where chaplains deployed just last year after Hurricane Laura.
In these communities outside Baton Rouge, around 500 homes—and nearly 1,000 residents—were under mandatory evacuation after an artificial dam system failed to contain floodwaters. Some locals had to leave their homes by boat rescue, and many houses are still too flooded to access.
"As people return to find their homes and belongings destroyed, we know there are a lot of people hurting," said Josh Holland, BG-RRT's assistant director. "Our crisis-trained chaplains want to listen and provide emotional and spiritual care to those who were impacted by these floods, or the other storms of life."
Around 70 percent of people that face a natural disaster are already enduring some sort of personal crises. No matter what locals are going through, Billy Graham chaplains will be onsite Tuesday to offer prayer and help Louisianan's process this latest struggle.
Other Billy Graham chaplains recently deployed to San Jose, California, where nine people were killed at a rail yard.
Please pray for each of the deployments—and all those facing tragedy.