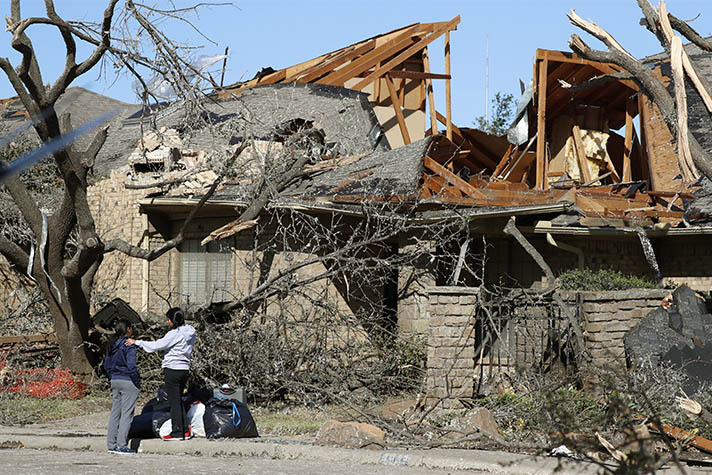 The Billy Graham Rapid Response Team (RRT) is offering emotional and spiritual care in Dallas, Texas, after a twister with 140 mph winds touched down October 20. While numerous people narrowly escaped roof collapses, several were injured from the EF3 tornado that created a 15-mile path of destruction. Many homes and businesses were significantly damaged or destroyed, along with three schools in the northern part of the major metropolitan area.
"Although we thank God that there was no loss of life from this tornado, we are saddened that many people's lives have been significantly impacted by the destruction left in its wake," RRT Assistant Director Josh Holland said.
"We are praying for each family affected, and our chaplains are blessed to be able to share the comfort and love of Jesus Christ to those who have lost so much."
The news was worse in Arkansas and Oklahoma, where four people were killed in the late night series of storms.
Deploying in Dallas alongside Samaritan's Purse, eight crisis-trained chaplains are offering a listening ear and prayers to first responders and homeowners.
No stranger to the Lone Star State, this marks the Rapid Response Team's fifth Texas deployment in 2019. While Billy Graham chaplains are continuing to serve migrants alongside churches in Laredo, they also ministered in the towns of Vidor and Winnie last month after Tropical Storm Imelda. In addition, the team offered a listening ear and prayer to residents in El Paso and Odessa after shootings earlier this year.
Please remember Dallas in your prayers.