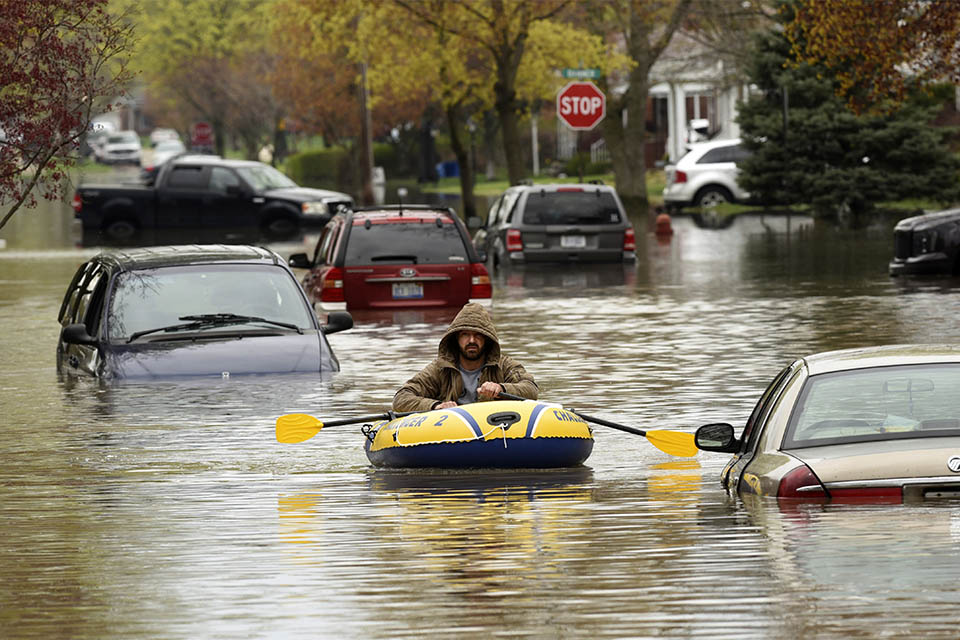 The Billy Graham Rapid Response Team (RRT) has deployed to Wayne County, Michigan, after heavy rains caused approximately 3,000 homes to flood in the area—including Detroit—over the past week.
According to news reports, almost 4 inches of rain fell within seven consecutive hours between Tuesday, April 30, and Wednesday, May 1, in the most populous county of Michigan. Since then, Detroit residents have piled thousands of sandbags along nearby canals, which were at risk of overflowing due to almost record high water levels in the Great Lakes.
"Thank you to all of the first responders working diligently to assist those in Metro Detroit and surrounding areas impacted by flooding. Stay safe everyone!" Gov. Gretchen Whitmer tweeted. On Thursday, she declared Michigan in a state of emergency.
As waters recede, Billy Graham chaplains are providing a listening ear to devastated homeowners, and Samaritan's Purse has started to clear out homes and basements.
"Our hearts go out to residents that are impacted," said Josh Holland, assistant director of the RRT.
Chaplain coordinator Al New, and his wife, Toni, of Charlotte, North Carolina, have been on multiple deployments, but this one is special.
The pastor of Family Christian Church, which is serving as the home base for Samaritan's Purse and the Billy Graham chaplains, is Toni's cousin. In addition, the church is where Al gave his life to the Lord years ago.
"The area's like coming home," Al said. "There's plenty to do."
Do you trust God in hard times? Know Him today.