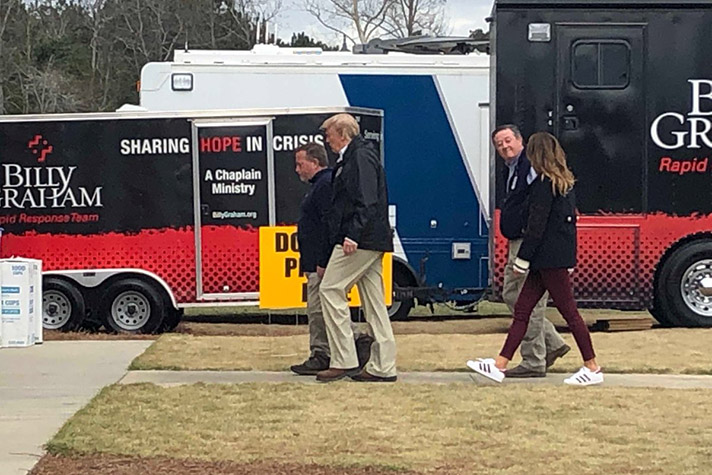 President Donald Trump and first lady Melania Trump flew to Alabama Friday morning to survey staggering damage in Lee County—a small town one hour east of Montgomery that made headlines March 3 when a F4 tornado decimated entire neighborhoods.
"Thank you, [President Trump] for coming to Alabama today to see the storm damage firsthand and encourage those who have lost so much," Franklin Graham tweeted after the president's visit.
Franklin is president of the Billy Graham Evangelistic Association and Samaritan's Purse, both organizations which have sent teams of people to help in the aftermath. Chaplains with the Billy Graham Rapid Response Team (RRT) are there to comfort and pray with those coping with tremendous loss. Samaritan's Purse volunteers are on hand to help clean up miles of rubble and fallen trees.
"It's hard to believe actually. We saw things you wouldn't believe," President Trump told one reporter.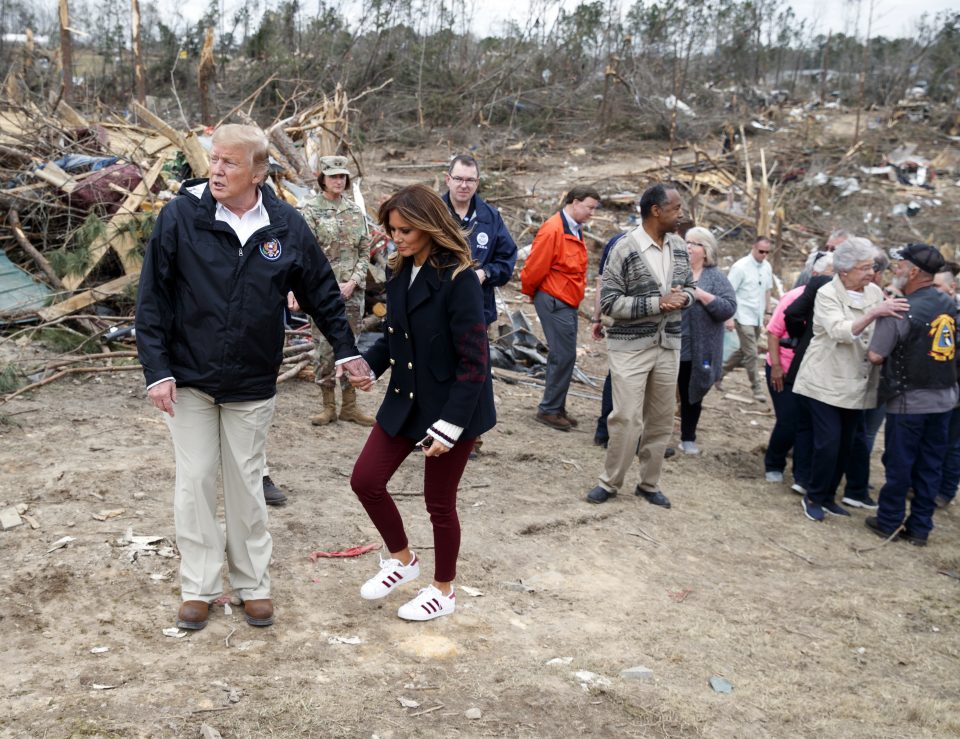 Stopping at Providence Baptist in Beauregard, President and first lady Trump walked quietly by 23 white crosses that were set up near the church in memory of those who lost their lives in Lee County.
President Trump spoke with families who lost loved ones and hugged them as they process their grief.
"I think it's good he actually cares about people several states away to take time out of his day to visit and come help," said 15-year-old Logan Musgrave, a student at Beauregard High, who helped bag lunches Friday for people in the community.
Many in the area have relied on donated food, clothes and other essentials to get them through the day as they figure out what's next.
Donald Thomas said three people in his neighborhood were killed in the twister. Three flags stood half-staff behind him as he waited for President Trump to arrive.
"I'm very surprised and happy he decided to show up and show he cares about these people and this community," Thomas said.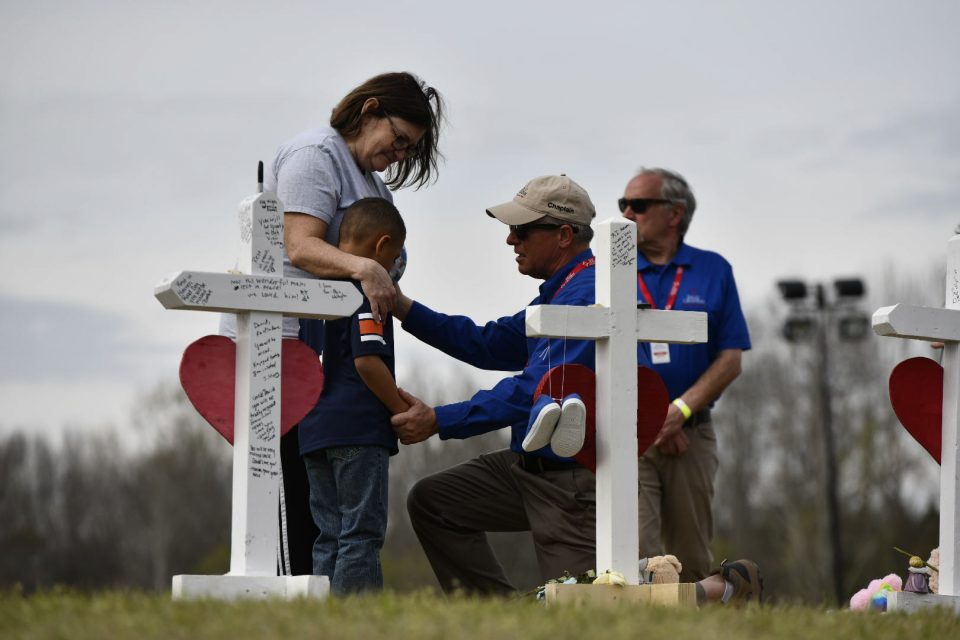 "I'm thankful he came, but just hate the circumstances he had to come for," Iona Anthony said. "He took time out of his busy schedule to come and that's a blessing in itself."
Hundreds gathered at Providence Baptist to await the president's arrival, and many stayed after to pray with RRT chaplains.
Will you also pray for people affected by recent tornadoes across the Southeast?