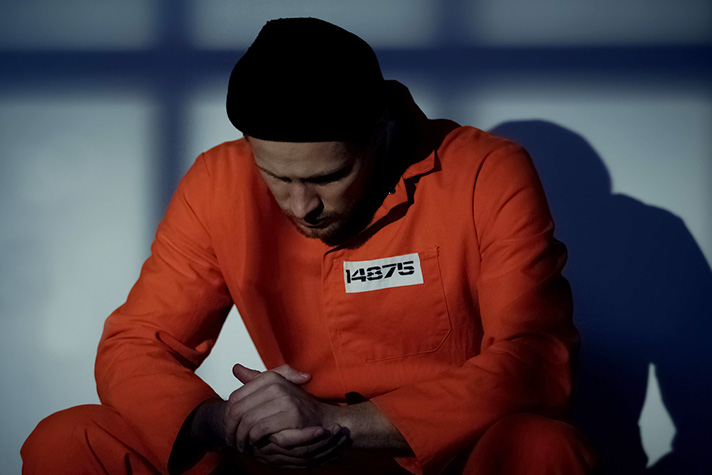 News about a big Prayer March in Washington, D.C., spread quickly through an Ohio correctional institute. Some saw TV ads, others heard by word of mouth.
While they weren't free to attend Prayer March 2020 with Franklin Graham, they still wanted to be a part of it. In one dorm, more than a dozen inmates prayed for God to heal our troubled nation. Some also fasted, believing what the Bible says about humbling ourselves and focusing on God.
>>Did you miss the march? Watch a replay.
Rodney, a veteran and former pastor serving a three-year sentence, asked his wife, Dianna, to let the Billy Graham Evangelistic Association know they were praying. He grew up listening to Billy Graham's sermons.
"I fasted and prayed because our country needs to change our ways," he said.
Citing 2 Chronicles 7:14, Rodney believes God will heal America's woes if we're faithful to ask.
He normally attends chapel with about 150 to 200 others, but the coronavirus brought that to a halt.
"It's really hard now with COVID-19 because there are no church services," explained Dianna. "They're all pretty much in lockdown. All you have are the guys you bunk with."
Bible study classes and large group Bible studies are cancelled, too. With all the isolation, Rodney said tensions have ramped up.
But the Prayer March's goal gave the men something positive to rally for, as one man shared.
"Quite honestly, the people [around me] probably thought I was crazy because I had my hands raised, praying to the Father with tears streaming down my face," the man said.
Some of the men regularly pray for our country and their own situations. One commented, "I prayed for personal and national repentance, as well as forgiveness, reconciliation and mercy."
Others commented:
"I am a veteran and I love this country. However, this country has fallen so far and needs God terribly."

"I prayed because I want to see change in our world."

"Prayer is powerful in numbers."

"Because Jesus said some things only change by fasting and prayer."
God Promises to Hear
With the division and chaos our country is experiencing, Jesus Christ is the only one we can put our trust in. Rodney did that at a revival when he was 15 years old. And even though he became a pastor, Rodney still fell to temptation.
"I ended up in sin and broke the law," he admitted.
After repenting and receiving God's forgiveness, he uses his testimony to talk about Jesus as much as he can in prison.
"Witnessing to people is a big part of how he's gotten through the last couple years," confirmed Dianna.
Personally and as a nation, we all need God's mercy and forgiveness. When we send up prayers and pleas, He promises to hear from heaven.
"If my people who are called by my name humble themselves, and pray and seek my face and turn from their wicked ways, then I will hear from heaven and will forgive their sin and heal their land." —2 Chronicles 7:14, ESV
God will forgive your sins. Ask Him now.