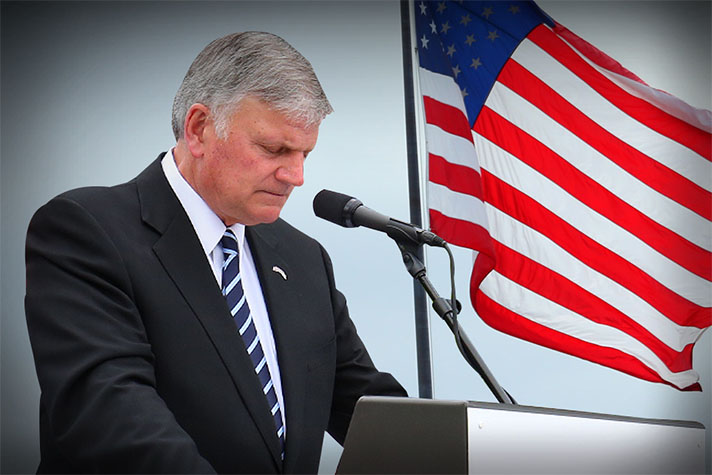 Along with 300+ Christian leaders, I am asking followers of Christ across our nation to set aside Sunday, June 2, as a special day of prayer for the President, Donald J. Trump.
Will you join us?

Franklin Graham
President and CEO, Billy Graham Evangelistic Association and Samaritan's Purse
"For we do not wrestle against flesh and blood, but against principalities, against powers, against the rulers of the darkness of this age, against spiritual hosts of wickedness in the heavenly places" (Ephesians 6:12).
I commit to join Franklin Graham in praying for President Donald Trump on Sunday, June 2, 2019. 

---
Commitments to Pray for the President