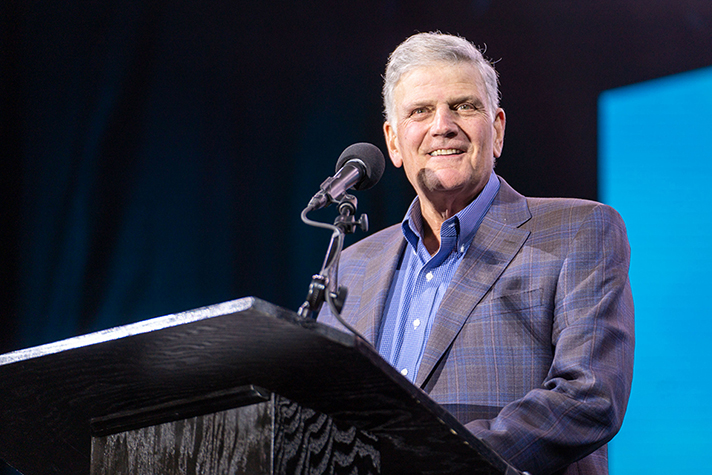 Dear Friend,
The problems are as diverse as the cities—violent crime, an opioid epidemic, fear, and physical and spiritual poverty. And yet for each stop of the God Loves You Tour, the solution is the same—the transforming power of Jesus Christ.
Next week, I'll be heading to Allentown, Pennsylvania, for the first stop of the thousand-mile, six-city tour. In communities reeling from bad news after bad news, I want to proclaim the Good News of a Savior who can make all things new.
After Allentown on Sept. 24, we will go to York, Pennsylvania (Sept. 25); Youngstown, Ohio (Sept. 27); Flint, Michigan (Sept. 29); and Waukesha, Wisconsin (Oct. 1); before finishing in Rochester, Minnesota, on Oct. 2.
This is a region marked by hard work, grit, and determination—but many of its residents are at the breaking point, as are people across our nation. They desperately need the hope of Jesus Christ.
Tour Schedule
Sept. 24 – Allentown, PA
Sept. 25 – York, PA
Sept. 27 – Youngstown, OH
Sept. 29 – Flint, MI
Oct. 1 – Waukesha, WI
Oct. 2 – Rochester, MN
"People in our communities are struggling with broken relationships, addiction, fear, and desperation," one local pastor told us. Another said, "Our community has faced the potential for urban unrest, prejudices between county and city dwellers, and challenges on deep spiritual levels for many years."
So many are looking for real answers, but our culture has none to offer. Only Jesus Christ can satisfy the deepest needs of the human heart. "How are they to believe in him of whom they have never heard? And how are they to hear without someone preaching?" (Romans 10:14, ESV).
This is our mission through the God Loves You Tour, and we are uniting with local Bible-believing churches in these five states to proclaim the Good News. I praise God that this is your passion too, because it's the only hope for our lost and dying world!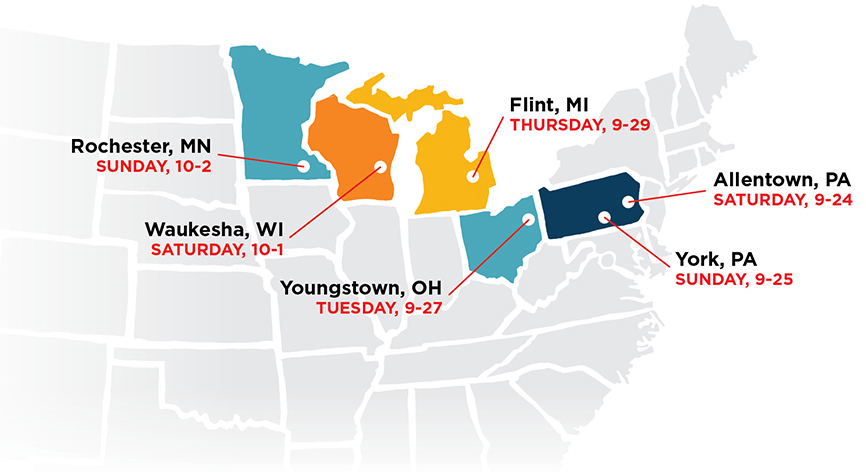 Will you ask God to draw people to these evangelistic events? Pray that many would put their faith and trust in His Son, Jesus Christ, and that countless lives and communities would be transformed by the power of the Gospel. We desperately need Almighty God to turn this region and our nation back to Him.
Thank you for praying and standing with God's people to "rescue those who are being taken away to death" (Proverbs 24:11, ESV).
May God richly bless you,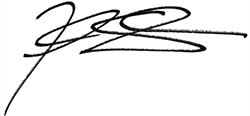 Franklin Graham
P.S. If you live near any of the stops, I hope you'll join us—and bring loved ones and friends who need to hear the Gospel.